The Meeple Mountain 2019 Gift Guide is the perfect way to find something special for that for that someone special in your life. Let us guide you to the best board game gifts this holiday season.
So you've got a gamer in your life and you want to get them the perfect gift? Or maybe you want to introduce board gaming to those who have not yet found it? Or perhaps you just want to find out about some great new games for your own collection? No matter why you're here, welcome! The Meeple Mountain 2018 Board Game Gift Guide is here to help you! You can find gifts for any sort of gamer, including people who don't even know they're gamers yet! It's never too late to play games, and it's always great to spend time with your loved ones.
Best Two Player Games
Best Small Gifts
Best Gifts on a Budget
Best Gifts for the First Time Gamer
Best Gifts for the Young Gamer
Best Gifts for the Board Game Geek
Best Epic Games
Best Board Game Apps
Best Mixed Media Board Games
Best Roll and Write Games
Best Board Game Accessories
Best Import Games
Recommendations From the Team
Best Two Player Games
Sometimess you just want to play head to head, skill against skill, and see who comes out on top. Or sometimes you just want to spend quality time with that special someone in your life. In any case the games on this list are custom made for two. Just add a table, and let the gaming commence.
Jaipur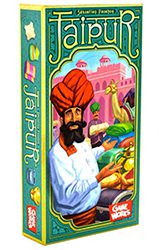 Jaipur is a classic two player game, and for good reason. Not only is it absolutely beautiful it's a gem to play. Players act as merchants in the marketplaces of Jaipur, trading silver goods, leather, spices, jewelry, and dyed fabrics. Collect the most points over 3 rounds to earn the title of master merchant. Check out our review of Jaipur the card game, as well as our review of Jaipur the app.
2 players, ages 12+, 30 minutesBuy now
Imhotep: The Duel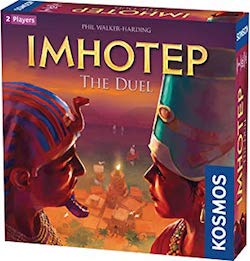 The original version of Imhotep is a puzzly game for 2-4 players, and pits opponents against each other in a race to become the most respected building in all of ancient Egypt. In this new two player only version, Imhotep: The Duel, 2 players unload ships in the harbor in a headlong race to construct the best version of their city. This newest title in the Imhotep series maintains the theme of the original while ramping up the tension.
2 players, ages 10+, 20-30 minutesBuy now
Santorini
Santorini, the playground of the gods, and where you'll face off against your opponent in a duel for the ages. Select from 30 different gods and demigods, each with their own special abilities. Be the first to reach the summit of one of the wonderful 3-dimensional buildings, or meet your own unique end game conditions. Fall in love with the artwork, the gameplay, and the sad look on your loved ones' face when you beat them! Check out our review of Santorini.
2 players, ages 8+, 20 minutesBuy now
War Chest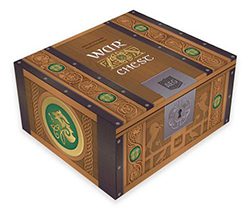 War Chest is what you'd get if you mashed up chess, bag building, point control, and variable unit types. Draw units from a rich velvet bag and place them on the board, or use them to make existing units even stronger. Be the first to capture points on the hexagonal board and you'll be the winner. Check out our review of War Chest.
2 players, ages 14+, 30 minutesBuy now
Circle the Wagons
Circle the Wagons is the best 18 card two player game you'll ever play. In fact it's one of the best two player games full stop. Build up your old west boomtown card by card as you and your opponent each try to accomplish a set of shared goals. Who will win, and who will get a tombstone and Xs in their eyes? The $12 price tag, and thin wallet sized form factor don't hurt either. Stick Circle the Wagons in your backpack, purse, or carry on and you'll have hours of fun. Check out our review of Circle the Wagons.
2 players, ages 8+, 15 minutesBuy now
Best Small Gifts
Looking for something small, but mighty? These items have a small footprint, which makes them the perfect "small" gift that will be loved by anyone who gets them!
Lost Cities: Rivals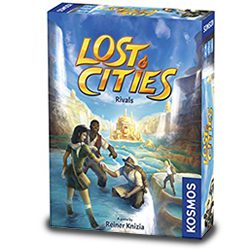 Just like the original Lost Cities, you are embarking on expeditions, however, in this game the tension builds through an auction rather than through hand management. Each turn you either add a card to the auction pool or begin an auction. The winner of each auction takes all cards they want and can discard one remaining card. Twice in the game, you distribute spend money evenly amongst all players. The game is compact, quick, and easy to teach. I'd be happy to find Lost Cities: Rivals in my stocking! Read our full review of the original Lost Cities.
2-4 players, ages 10+, 40 minutesBuy now
The Mind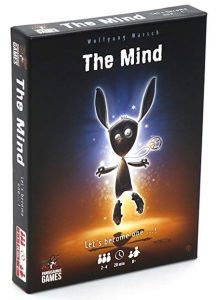 I've never played a game that feels more like a social experiment than The Mind. Your goal, in collaboration with your teammates around the table, is simple – place the numbered cards in your hand on the table in order. The challenge – you can't communicate with anyone around the table except by "reading their minds". This simplest of restrictions transports the players into a world of tension, wondering how long they should wait to play their 34 card after a 22 was played. The Mind won't work for every gamer, but I've enjoyed my plays. Read our complete review of The Mind to learn more!
2-4 players, ages 8+, 15 minutesBuy now
Keyforge
A strategic, competitive card game with the feel of Magic: The Gathering but without the fearsome footprint or cost. Pick up a 100% unique prebuilt Keyforge deck and grab a partner. The simple and streamlined gameplay give Keyforge a low barrier to entry, and there's no need to keep up with a plethora of card releases to stay competitive. Keyforge offers a great deal of strategy. Can Keyforge supplant it's big brother Magic? Only time will tell! Read our full review of Keyforge.
2 players, ages 14+, 15-45 minutesBuy now
Kariba
Kariba is a delightful game about scaring animals away from a watering hole. With a small footprint, whimsical artwork, and clever gameplay, Kariba makes the perfect stocking stuffer. It's barely larger than the deck of 64 cards contained within, yet you and your friends will appreciate the depth of gameplay that Kariba provides. Check out our full review of Kariba!
2-6 players, ages 7+, 20 minutesBuy now
Pound O' Dice
Yep. Dice.
Let's be honest…have you ever met a gamer that doesn't love dice? There are just so many different kinds in all kinds of shapes and colors! Sure, this may not be for everyone, but picking out a unique dice set from Chessex is a pretty safe choice. Or you could go all out and buy them a full pound of dice. It's hard to go wrong with a massive bag of assorted dice. From prototyping to dungeon delving, it never hurts to have a lot of extra dice on hand.
All agesBuy now
Subscription to Spielbox Magazine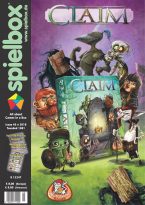 Publishing seven issues a year, Spielbox has been pumping out board game related content for 36 years now. From cover to cover, Spielbox is full of board game reviews, editorials, think pieces, and interviews with the movers and shakers in the board game industry. Each issue (with very few exceptions) also includes promos for various games – some of which sell on the aftermarket for hundreds of dollars now due to their rarity. If you've got a board game lover in your life, consider getting them a subscription to this stellar magazine. They'll definitely be pleased!
All agesBuy now
---
Best Gifts on a Budget
A penny saved is a penny earned…which can then be spent on more games! Give your wallet a break with these inexpensive games!
Star Realms Frontiers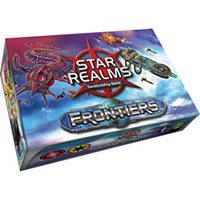 Back in 2013, the Kickstarter for the original Star Realms took the gaming world by storm. A deck-building game from a Magic: The Gathering hall of famer, for only $15? Fast forward 5 years and Star Realms is now an established brand with a number of expansions. It even has a fantasy-themed spin-off called Hero Realms. Now Star Realms is bigger than ever with Frontiers, a 1-4 player standalone expansion for the Star Realms universe. Now you've got even more ways to play your favorite spaced themed card game, this time with up to 3 of your friends! 4 player deck building for $20!
1-4 players, ages 12+, 20-45 minutesBuy now
Unlock!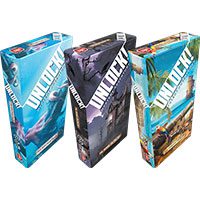 The Unlock! games simulate an escape room experience right in the comfort of your living room. Each Unlock! game is inexpensive, compact, and can play up to 6 players. They can only be played once, but since they are reusable, you can simply regift your copy to someone else. It's the gift that keeps on giving! Currently 9 different Unlock! games are available and all of them are good options—although I recommend doing some research before picking up The Island of Doctor Goorse to make sure it's the right fit. For beginners, I would recommend Squeek and Sausage or A Noside Story; for advanced gamers, The Adventurers of Oz or The Nautilus' Traps. For more detailed information on each scenario, read our Unlock! reviews.
2-6 players, ages 10+, 45-75 minutesBuy now
Codenames: Harry Potter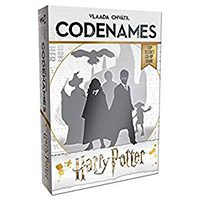 The Harry Potter series is iconic for people of all ages, but for a variety of reasons, there haven't been too many great games from the IP. Codenames: Harry Potter mashes up this iconic intellectual property with the fan favorite party game. The gameplay of Codename: Harry Potter follows the exact formula of Codenames: Duet (read our review to learn more) so I recommend pairing the clue cards from this game with the identity cards from the original game or Codenames: Pictures to make the duet implementation into a larger party game. For the Harry Potter fan in your family, I can't recommend this game enough.
2 players, ages 11+, 15-30 minutesBuy now
Tiny Epic Zombies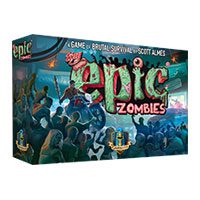 Tiny Epic Zombies is the latest release in a long line of well established "Tiny Epic" games. Zombies is a fast-paced survival horror game where players can participate in a variety of play modes. The game features randomized play area set up, goals, and characters resulting in a different game every time. Attach actual weapons to your player pieces with the patented ITEMeeples: chainsaw, shotgun, bazooka, katana, etc. Tiny Epic Zombies fits in a small box but packs a whole lot of action. For only $25 it will fit easily into anyone's budget. Check out our complete review of Tiny Epic Zombies!
2-4 players, ages 10+, 40 minutesBuy now
---
Best Gifts for the First Time Gamer
Those of us "in the know" understand that board gaming is a wonderful hobby. It's a great way to spend time with friends, family, and even perfect strangers. If you're trying to introduce board gaming to someone in your life, the games on this list are an excellent place to start!
Scarabya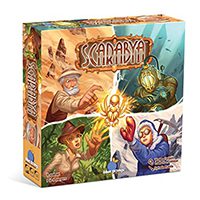 Scarabya is a treat for the eyes, and for the brain. Full of vibrant color and clever, puzzly gameplay, Scarabya will delight the entire family. Players act as archaeologists, each searching their dig sites for golden scarabs. Collect the scarabs by enclosing them with polyomino pieces placed onto your personal player board. Fans of games like Tetris, Kingdomino (a past board game gift recommendation), and NMBR 9 will love this game. Scarabya is fun for the whole family. Read our full review of Scarabya.
1-4 players, ages 8+, 15-20 minutesBuy now
Reef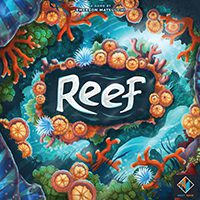 Azul from Plan B Games was a massive hit last year, winning the prestigious 2018 Spiel des Jahres award. So it's no surprise that the follow-up game, Reef, would be heavily scrutinized. The good news that it's worth the wait! Reef is a brightly colored masterpiece of quality and simplicity, with deceptively simple gameplay, and tough choices. Reef will make a perfect addition to any game collection. Read our full review of Reef.
2-4 players, ages 8+, 30-45 minutesBuy now
Dragon Castle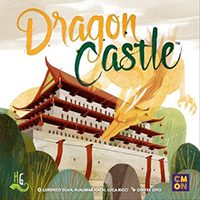 Dragon Castle is a game for 2-4 players inspired by PC Solitaire Mahjong. Select tiles from the central "Dragon Castle" for your personal board. Collect sets of like-colored tiles which allow you to earn points in-game. Place dragon shrines on your castle which can score you end-game bonus points. The game is quick to learn, and offers multiple initial Dragon Castle setups, providing lots of variety. It's produced with typical CMON quality and is fun for the whole family. Read our full review of Dragon Castle.
2-4 players, ages 10+, 30-45 minutesBuy now
Subatomic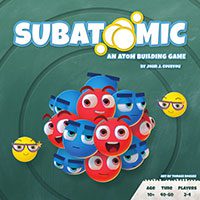 Subatomic is an entry-level deckbuilding game about using subatomic particles to construct atoms. Each player begins the game with some basic subatomic particles (up quarks, down quarks, and particle/wave duality cards) and will use these to acquire bigger ones (protons, electrons, and neutrons) that will, in turn, be used to construct atoms that will earn them victory points and bonuses. It's a very lightweight, easy to teach game that's jam-packed with strategic opportunities at every turn. Not only is the game fun to play, but it also has the added benefit of being educational as well! Read our full review of Subatomic.
2-4 players, ages 10+, 40-60 minutesBuy now
Ticket to Ride New York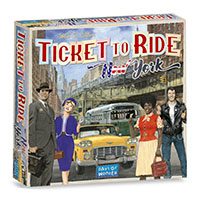 Ticket to Ride New York is the newest entry into the now-classic Ticket to Ride family and aims to ratchet down the scale and ramp up the fun. TTR:NY is a Target exclusive game in which players form taxi routes all over Manhattan, visiting tourist destinations and doing their best to avoid getting stuck in that infamous New York traffic. Ticket to Ride: New York is the first "small box" game from Days of Wonder and is offered up as a gentle introduction. It plays in 15 minutes or so and makes a perfect gift for that friend or family member who's been TTR curious. Read our full review of Ticket to Ride: New York.
2-4 players, ages 8+, 10-15 minutesBuy now
---
Best Gifts for the Young Gamer
Board gaming is a family affair, but your young kids probably aren't capable of playing the newest Euro games. The titles on this list are geared for younger kids who will appreciate their bright colors and simple gameplay, but each of these games is also fun for all ages. If this list isn't enough, then check out our top lists of games for younger kids, and for older kids.
Rhino Hero Super Battle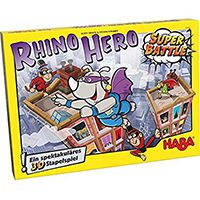 The whole family can take on the role of Rhino Hero and his superhero friends! In this 3D stacking game, the players will build a tall, teetering skyscraper. On each player's turn, after adding to the building, they will move their superhero. If they land on the same floor as another superhero they will have a superhero battle. Rhino Hero Super Battle is a game that is fun for kids and adults (a convention hit)! Do you have steady enough hands to add the next floor?
2-4 players, ages 5+, 10-20 minutesBuy now
IceCool OR IceCool 2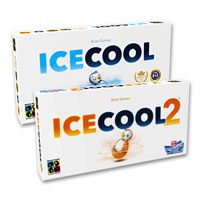 Another dexterity game for the family, this time a flicking game! IceCool (or IceCool 2 – they play the same) is a version of tag. One player each round is the catcher, the others are runners (penguins skipping class to collect some snacks). Players take turns flicking their penguins around the board; the runners trying to make it through doorways to collect fish, the catcher trying to get the runners. Crazy fun, trick shots, and laughs are guaranteed to ensue! For even more fun connect both games into a mega school perfect for up to 8 players.
2-4 players, ages 6+, 20 minutesBuy now
Thanos Rising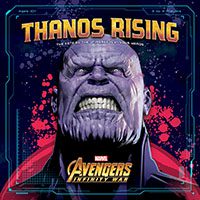 Just because Thanos snapped away half of the Marvel Universe doesn't mean you can't try to take on the big purple Grimace… I mean menace. Assemble your own team of unique superheroes to prevent Thanos from collecting Infinity Gems for his gauntlet. The components in Thanos Rising will widen the eyes of any young gamer. Chunky dice, colorful cubes and gems, and their favorite heroes on every card. Work together with your kids in this cooperative game that rewards sharing hard-earned bonus tokens. While the youngest players may need help and streamlined rules, bigger kids will love playing on the same team to take down the biggest baddie Marvel has shown to date!
2-4 players, ages 10+, 60-90 minutesBuy now
---
Best Gifts for the Board Game Geek
So you have a board game connoisseur in your life. Someone who lives and breathes board games? The gifts on this list are certified hits and belong in the collection of every discerning gamer.
Gizmos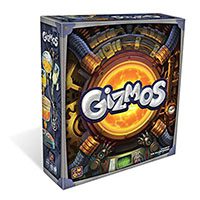 A love letter to Rube Goldberg, Gizmos doesn't shy away from a little pizzazz: colourful cards surround a gumball machine of cardboard and marbles. Yet under this flashy kaleidoscope is a well-oiled machine. Players collect resources that help them gain points and upgrade their actions… which help them gain points and upgrade their actions… until the turns you're taking become a dizzying wheel of "I do this to do that to do THIS." Lovers of Splendor and Century: Spice Road will find a new best friend in Gizmos.
2-4 players, ages 14+, 40-50 minutesBuy now
Azul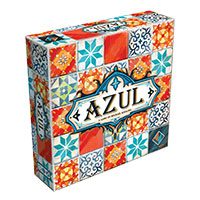 Azul won the coveted Spiel des Jahres award this year, thanks in part to a good design pedigree and gorgeous components. But it turns out that Azul is also a great game: full of tough choices, clever gameplay, and an easy to learn ruleset. Find out why people have gone crazy for this game about laying tile. Read our full review of Azul.
2-4 players, ages 8+, 30–45 minutesBuy now
The Climbers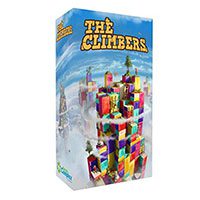 The Climbers is a race to the top of an ever-growing structure. Turns are simple – move a block then move up the structure if you can. The game progresses until no one can move up and whomever is highest on the structure wins. The Climbers is a great way to introduce new gamers to the hobby, while keeping seasoned gamers interested. Check out our full review of The Climbers to learn more!
2-5 players, ages 8+, 45 minutesBuy now
Coimbra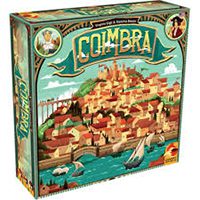 Coimbra is a medium-heavy euro game in which players will draft dice and assign them to gain cards that boost their points-engine. However, players must not only pay attention to the number on the dice, but the color as well, for it will determine other bonuses the player receives each round. Coimbra is the perfect gift for players who love deep strategy, branching options, and games that reward chaining moves for maximum points.
2-4 players, ages 14+, 60-90 minutesBuy now
Legendary Encounters: The X-Files
Originally released in 1993 the X-Files launched the careers of David Duchovny and Gillian Anderson, and become the talk of the water cooler all over the country. Now you and 4 of your friends have the chance to uncover the conspiracy. Play through all 9 seasons of the show cooperatively and face the final challenge – the conspiracy's vicious "End Game"!
1-5 players, ages 14+, 45-60 minutesBuy now
---
Best Epic Games
For gamers who want to take their gaming from entertaining to epic, the games on this list will take you on a deep dive and keep you immersed from beginning to end. Just make sure to stay hydrated, and don't forget the snacks!
Root
Root is what you'd get if you combined a traditional tabletop wargame with the characters from Watership Down; Brian Jacques' Redwall comes to life! Whimsical art as a thin veneer over an engine that provides tense asymmetric gameplay for 4 players (6 with the expansion). Root has captured our hearts, our imaginations, and our gaming tables.
2-4 players, ages 10+, 40 minutesBuy now
Rising Sun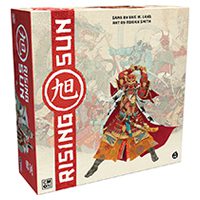 Gorgeous theming, massive "miniatures", and interactive gameplay are just some of the highlights of this masterpiece by Eric Lang. Rising Sun combines elements of deep strategy with social navigation into a war game that emphasizes well-executed tactics over luck. Players must learn the dualistic nature of each action they take as each one has potential benefits and potential exploits. To win you must not only master the incredibly detailed pieces of the board, but also the intricacies of the players sitting around the table. Read our full review of Rising Sun to see how this defines epic gaming.
3-5 players, ages 14+, 90–120 minutesBuy now
Dinosaur Island
Strap on your favorite pair of air-pump high tops and crank up your boombox for this blast to the Jurassic past!  You are the manager of a new Dinosaur themed amusement park. Harvest DNA to create new dinosaurs. Build shops, rides, and restaurants to bolster your park attendance. Hire crew to give you new ways to solve your park problems. Because as each day goes on, the Dinosaurs get hungry, and they may want to taste the buffet of visitors that flood into your attractions!  A midweight worker placement game with early 1990s sensibilities, Dinosaur Island has been a hit with all types of gamers. Read our full review of Dinosaur Island to see why this could be the next gaming blockbuster for you!
1-4 players, ages 14+, 90-120 minutesBuy now
Gloomhaven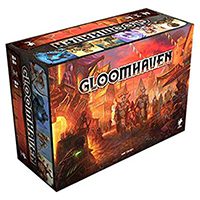 No "epic games" list would be complete without mentioning the behemoth that is Gloomhaven. Winner of countless industry awards, Gloomhaven has been a hit with board and video gamers alike. The Gloomhaven box is stuffed with more content than any reasonable Mage could conjure. Gloomhaven avoids the pitfall of being a run-of-the-mill dungeon crawler with a truly unique world filled with totally new races and character classes. Featuring a branching narrative, flexible player counts, and numerous packets and envelopes to open, Gloomhaven will keep the most dedicated gamers entertained for a long time. Read our full review of Gloomhaven for more details.
1-4 players, ages 12+, 60-120 minutesBuy now
The Rise of Queensdale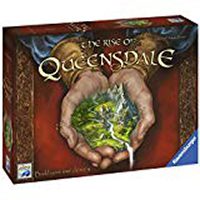 This euro-centric legacy game from the team of Inka and Markus Brand takes the players on a journey over 9 epochs as they work to build Queensdale Valley into a bustling metropolis. Players use dice to explore their surroundings, exploit them for resources, and expand their fiefdoms while uncovering various story lines and new discoveries along the way. A challenging and entertaining romp from start to finish, The Rise of Queensdale is sure to please! Read our full review of The Rise to Queensdale.
2-4 players, ages 12+, 45-60 minutesBuy now
Sidereal Confluence: Trading and Negotiation in the Elysian Quadrant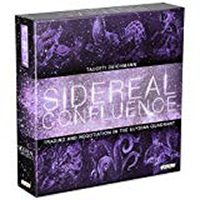 If you enjoy games centered around negotiating then Sidereal Confluence is the game for you. The gameplay is broken down into three steps – negotiate – where players trade goods amongst each other, execution – players operate their engines, and confluence – where players share riches with each other. Though each individual step of the game is simple, Sidereal Confluence is a deep, challenging game with rich decisions throughout each step. Read our full review of Sidereal Confluence to learn more.
4-9 players, ages 14+, 120-180 minutesBuy now
---
Best Board Game Apps
You're doing a great job shopping for others, now take a minute and get something for yourself. These mobile app board game conversions allow you to play your favorite games on the go! And there's no need to walk through a tedious setup either. Tap your way to victory by yourself, with friends, or even against total strangers in online play!
Istanbul: Digital Edition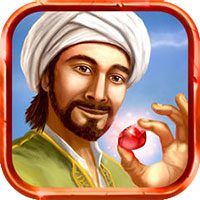 Ah, Istanbul. A beautiful city and now an exemplary digital conversion. Istanbul: Digital Edition manages the tricky task of converting a tactile, visually stimulating and, above all, fun game into pixel-form, and it does so with aplomb. The app gives you that same sense of racing around a bustling bazaar, that same satisfying route planning, and that same gleeful fun of undercutting your opponents whilst you scramble to collect the game-winning rubies. All for a fraction of the price, table-space, and set up time. Check out our review of Istanbul: Digital Edition.
Noch Mal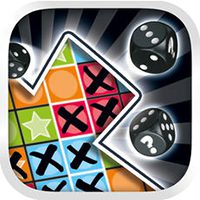 Noch Mal is a German roll and write from the acclaimed design team of Inka and Markus Brand. Roll dice: some of them give you numbers from 1-5 and a "wild", while the others give colors (and wilds). Roll them together and choose the combination which best suits your scoring sheet. Complete columns for points, and fill in every spot of a color for even more points. Simple rules, puzzly gameplay, lots of fun!
Ganz Schön Clever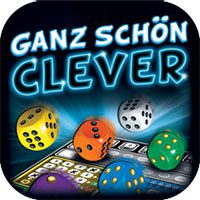 One of the most satisfying game moments is completing the perfect combo, and no game gives more opportunities for that than Ganz schön clever. Though this roll-and-write game is still tough to get your hands on in North America, the app is a fantastic replacement. The gameplay is quick, but there are so many interesting decisions along the way. If you're ok with abstract games, I'm sure this will hit home with you. Read more about this Kennerspiel de Jahres nominee in our full review of Ganz schön clever.
Cat Lady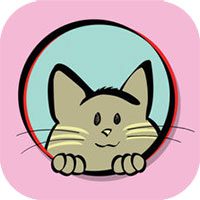 We all have that one person in our lives who is a "cat person". In Cat Lady from Alderac Entertainment and Nomad Games you embrace the cat life, playing against your opponents to earn the most points. Collect costumes, toys, food, and catnip for your furkids. Find lost cats and give them a loving home. Buttery smooth animations, and whimsical illustrations abound in this clever and fun game.
Jaipur: A Card Game of Duels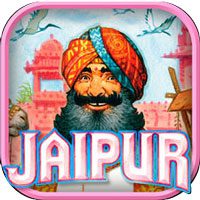 We absolutely love Jaipur here at Meeple Mountain and have confessed our devotion to it on no less than four separate occasions. The app version – Jaipur: A Card Game of Duels – easily lives up to its physical counterpart, and a great campaign mode gives you an extra incentive to play. It won't take long before the addictive gameplay hooks you in and you're trading digital camels like a pro. Read our full review of Jaipur for iOS to learn more.
Terraforming Mars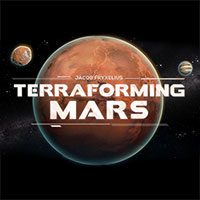 It's a board game in a video game! Available on Steam this can easily satisfy your engine building needs but without all the bits to clean up. It's playable as a solo game, online with friends or strangers, or with AI opponents. No matter the preference this game can fulfill it. Providing hours of play and a number of achievements to do, Terraforming Mars in its digital version is almost as good as the real thing. At $25 it's not a bad deal either.
Honorable Mentions
While we haven't played these titles, we'd be remiss in not pointing them out. Try them and let us know what you think in the comments!
Stockpile
Stockpile the board game is a wonderful game about stock market manipulation, and the hidden information that affects corporate values.
Isle of Skye
The Winged Isle is a place of stark beauty and heavy challenges. Take the role of chieftain and build your kingdom in this auction game that pits you against up to 4 other opponents. Read our full review of Isle of Skye the board game.
---
Best Mixed Media Board Games
Some people don't like to mix board games and technology, but like it or not, the digital wave is here to stay. The games in this list are on the leading edge and mixing the digital and the analog to great effect.
Chronicles of Crime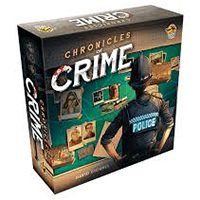 Enter the London crime team and start solving crimes. In Chronicles of Crime, players will work together to solve crimes around London. You will leverage VR to inspect crime scenes and use QR codes to interact with witnesses and evidence. The game does a great job of blending the board game and virtual environments and makes for an exciting and immersive experience. Check out our full review of Chronicles of Crime for more details.
1-4 players, ages 14+, 60-90 minutesBuy now
Detective: A Modern Crime Board Game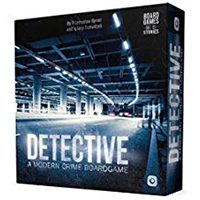 In Detective, you and up to three investigators follow leads, interrogate witnesses, and search for evidence in this sprawling modern crime epic. What sets this game apart is its use of an online database that you'll be leveraging to research your perps, enter in trace evidence, and cross-reference a litany of people and places both fictional and factual in an engaging, augmented reality experience. Be careful to manage your time effectively, though, because you're on the clock from the moment you begin. Check out our first impressions of Detective: A Modern Crime.
1-5 players, ages 16+, 120–180 minutesBuy now
Dropmix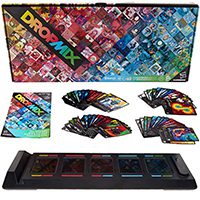 Yes, Dropmix came out in 2017, and arguably it's more of an "experience" than a game, but you'd be hard pressed to find any other title in this genre that could even compare to the quality and fun that Dropmix offers. Connect your smartphone to the Dropmix board, slap down some of the included cards and you're live mixing samples from some of the hottest artists of the last several decades. Shift pitch and tempo, change out samples in real time, and now you're DJ'ing…not just playing a game. Check out our full review of Dropmix for details.
1-4 players, ages 8+, 15-30 minutesBuy now
---
Best Roll and Write Games
Everyone knows Yahtzee, but modern roll & write games have very little in common with their popular ancestor. Designers are coupling modern game sensibilities with interesting twists to come up with titles that are fun, fast, and super interesting. If the only roll & write game you know is Yahtzee, then climb up our roll & write board game step ladder to see what comes next!
Welcome To…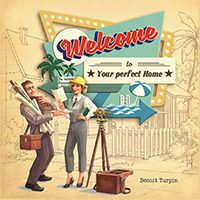 Welcome To… would top many gamers' list as the best roll and write game of 2018, even if there technically is no rolling involved. In Welcome To…, you will be flipping over numbered cards which you'll use to build your own 1950s town on your player sheet. Depending on the cards available each turn, you might use them to make houses (with swimming pools if you're really lucky), fences, and parks, all while trying to satisfy the neighbourhood requirements of the public goal cards. Welcome To… is a fun, crafty, roll -and -write game that has earned its spot among the best of 2018. Check out our full review of Welcome To…
1-100 players, ages 10+, 25 minutesBuy now
Railroad Ink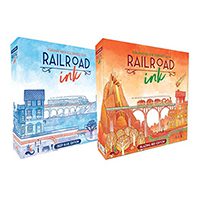 Perhaps the lightest of the myriad roll and writes to storm the market in 2018, Railroad Ink makes a refreshing appetizer to heavier fare, while also serving as an accessible entry point for new players. Roll 4 dice, add the shown roads and rails to your dry-erase map, and repeat. Railroad Ink offers a brisk 10-15 minute playtime that helps set it apart from the competition. I'm not going to say you should get this instead of the other roll and writes listed here, but you should definitely get this in addition.
1-6 players, ages 8+, 20-30 minutesBuy now
Ganz Schön Clever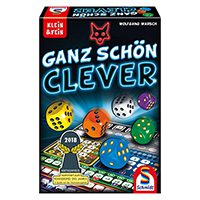 Perhaps the hottest of games in this genre, Ganz Schön Clever won several prestigious awards en-route to getting picked up for U.S. distribution by Stronghold Games for 2019. Unfortunately that means that if you want it for Christmas you'll have to import it, but the good news is that English rules are readily available and the game itself is entirely language-independent. It's an easy to learn, but head-scratching, brain-burning, paralysis-inducing abstract of a game that you won't be able to get out of your head once you've played your first game. Check out our full review of Ganz schön clever!
1-4 players, ages 8+, 30 minutesBuy now
---
Best Board Game Accessories
As board games increase in popularity, so will the number of accessories that hit the market. The items on this list are a perfect complement to your game collection. Bags, inserts, and all sorts of items to make your gaming adventures more fun.
Game Haul Gateway Tote Board Game Bag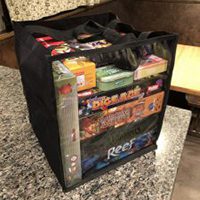 Board games might not weigh much on their own, but get a stack of them and you're talking about serious weight. Stop carrying your games around in plastic bags and graduate to something with quality and durability. The Gateway Tote bag from Game Top Shelf Fun is cheap, durable, and has a killer side panel made of thick clear plastic so that you and all your friends can easily see what's going to hit the table at your next game night! If the Gateway Tote isn't the right fit, check out our other board game bag reviews for more options.
All AgesBuy now
Drawstring bags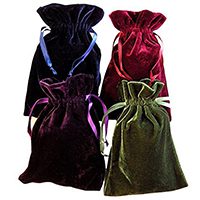 If you've ever had to set up a game that asks you to "shuffle the tiles," you know the pain of trying to re-organize tiny rectangles. Consider picking up a gamer friend a few opaque drawstring bags. Looks like Scrabble had the right idea all along!
All AgessBuy now
The Quiver Game Case
The Quiver Card Case from Quiver Time is a mythic beast. Strong, sturdy, capable of devouring entire boxes of card games, small dice games, and board games. But it's a satisfying end because then you get to carry those games around and pull them out when you need entertainment for your group. The Quiver is a small but attractive solution for the person who _always_ wants to have their games at the ready.
All AgesBuy now
Ultimate Guard's Flip'n'Tray
The Flip'n'Tray deck box is more than just a deck box. It's a single, compact unit that features a slide out deck box along with a slide out dice/game bits tray… and it is undeniably VERY cool. If you've got a hard core Magic: the Gathering gamer in your life (or maybe you're looking for something to hold your new Keyforge decks!) then you can't go wrong with this carrying solution.
All AgesBuy now
---
Best Import Games
There are a lot of great games in the US, but some of the most interesting titles these days are import board games coming from Europe (France, Germany, Portugal, Spain), Asia (Japan, Singapore, Taiwan). They're hard to get your hands on, but they're totally worth the hunt!
Eco-Links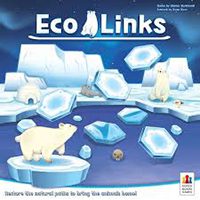 This year's Essen Spiel was abuzz over Eco-Links, from publisher Korea Board Games. In Eco-Links players race to connect their animal pieces on a board comprised of large hex shaped tiles. With a random setup, delightfully cute artwork, and rapid-fire gameplay Eco-Links is sure to be hit with your friends and family.
2-4 players, ages 7+, 30 minutesBuy now
Paleolithic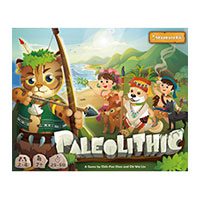 Paleolithic, from Taiwanese publisher Shepherd Kit, is an entry level worker placement game with an ambitious goal…to be fun for both children and adults. Paleolithic has simple (but interesting) gameplay, beautiful artwork, high quality components, and some of the best player pieces around! Pick up Paleolithic for your family and enjoy a fun night of gaming! Read our complete review of Paleolithic.
2-4 players, ages 7+, 40-60 minutesFind out more
Brikks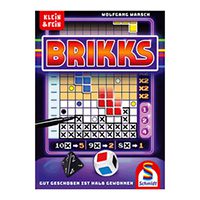 Roll-and-write, Tetris, and Wolfgang Warsch. What more could a board gamer need? Brikks is Warsch's follow-up to the spectacular Ganz Schōn Clever and it is just as simple, clever, and fun as its predecessor. Players roll two dice to determine the shape and its orientation for the turn. Then, in the same vein as Tetris, players will slide that shape into their player grid until it reaches a stop, at which point they will each draw the shape. You can also spend energy to rotate shapes, use bombs to destroy unwanted shapes, and complete multiple lines at a time to trigger bonus points. Brikks is currently only available on Amazon.de, but it will be worth every penny.
1-4 players, ages 8+, 20-30 minutesFind out more
Tokyo Washi Game Cats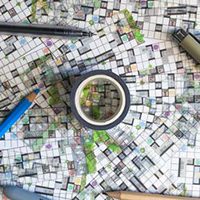 For those not in the know "washi tape" is a Japanese phenomenon: thin, thick, striped, dotted, zig-zag and more; washi tape is a DIY-ers dream. Jordan Draper, designer of the innovative Tokyo Metro game, has published what could be the world's first game played with rolls of washi tape! Tokyo Washi Game Cats features a repeating pattern of squares on rolls of tape. Customize the game by simply rolling out an extra few inches. Play with up to 6 players, anywhere you like, even on a wall!
2-6 players, ages 8+, 10-30 minutesFind out more
---
Recommendations From the Team
Just because a certain item didn't make it into one of the categories above doesn't mean it's not a great gift. Here are some great personal gift recommendations from the Meeple Mountain writing team.
Dice Cubes – ice trays that produce dice-shaped ice cubes. I was bought a d6 dice ice cube tray last Christmas and I have to say it's a silly gimmick that somehow keeps on amusing me. For the more adventurous, Loot Crate do a d20 ice mold that looks especially cool.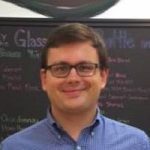 Steph's Awesome Gaming Calendar is exactly what it sounds like – a collection of beautiful, funny, and pleasing photos of board games. Steph Hodge, from BGG, put together a collection of her best photos from 2018 into a calendar that is sure to be a hit for any board gamer.
Card and Bit Holders from BoardGameGeek are a nice tool to streamline your gameplay area. These simple bit and card holders are useful for any gamer no matter their tastes and will certainly find their way to the table more often than they won't.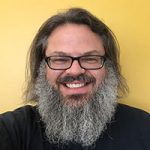 It's tough to recommend just one game, so I'll do two (being the editor does have it's privileges). Space Base from Alderac Entertainment Group turns tableau building on its ear. Roll the dice and earn income or points on every player's turn. Construct powerful combos that will propel you to victory. Space Base has amazing art, and clever tactical gameplay for up to 5 players.
Dice Hospital from Alley Cat Games allows players to run their ideal hospital…with dice as patients! Dice Hospital is an excellent engine building game with an engaging theme, and tense gameplay. Heal the sick or they'll wind up in the morgue…just in time for the ambulances to bring in the next wave.
A board game gift giving guide would be incomplete without mentioning the Exit games. I could easily recommend any of the Exit scenarios, but my favourite (and the best) is Exit: Dead Man on the Orient Express. What makes this stand out from other Exit games is that it's both an escape room in a box AND a murder mystery. Hop aboard the Orient Express and see if you can uncover who the murderer really is!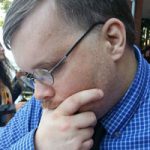 Board Game Bowls from boardgamebowls.com. I first saw these in use during a livestream playthrough of Architects of the West Kingdom and was immediately enamoured with them. These gorgeous bowls not only look stunning, but they're designed specifically for use with board games. Each lovingly crafted bowl is extra wide on the sides so that anything placed inside of them can be scooped out easily. Even though they may seem pricey, in my opinion, they're well worth the investment. I use mine constantly.
Plastibands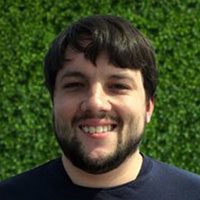 are an inexpensive and effective way to organize, store, and protect your cards. Effective organization and storage can make setup and teardown quicker and easier, letting you play more games in less time. Unlike rubber bands, they won't degrade and leave damaging residue on your cards. These have literally changed the way that I have been able to organize my games. I use these for everything, from Ticket to Ride cards to Mansions of Madness floor tiles.
Do you have a roleplaying gamer in your life, looking for something more than your routine hack and slash? Invisible Sun is a surreal fantasy game set in the real world; no, I mean the "Actuality". You see this world we're living in now is The Grey. It's all fake, a shadow, a mirage. The Actuality is a place where buildings can get sick, where you can make a gun out of a demon, where wicked keys can get you through any challenge, and where magic is the norm. It isn't easy to find, but if you can get your hands on the Invisible Sun black cube then you have all you need to play. But beware; when you open the black cube you will be sucked into the mysteries, puzzles, and world of Invisible Sun.
My favorite games of 2018 have easily been Welcome To (see above), Coimbra, Victorian Masterminds, and Gloomhaven. That said, if I could give one recommendation that has been under the radar, I'd go with Vindication by Orange Nebula design studio. In Vindication you play as a less-than-savory individual who has been cast overboard and washed ashore a mysterious island who seeks personal redemption. Manage attributes such as strength, knowledge, and vision to explore the island, recruit others to your cause, and accomplish various feats. Vindication is a resource management cube-pushing Euro game at its core. But it's the least-Euro looking game you'll see. Vindication is a Euro overflowing with theme, featuring gorgeous game components, oversized dice, highly detailed miniatures, and custom-designed Game Trayz.
Dice trays! They're not just for D&D. Plus,they can be personalized to match one's liking. Everything from design, color and even size. There's a flavor for everyone. Check em out: Mini, portable, standard. There's a dice tray size, color, and shape for everyone!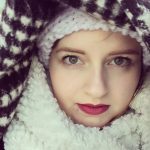 Ganz Schön Clever has already been mentioned in this gift guide. Do you want to know why? Because it's great! The game is short enough that players don't even notice that it is themeless, but complex enough that you can play it a hundred times and still be excited to play it again. (That's not an exaggeration, I've actually played that many times.) It's easy to play, and mixes strategy with luck in just the right proportions. I recommend this game to everyone.
If I'm recommending a gift for someone I've never met, it has to be extraordinarily charming. Lucky for us, Drop It is exactly that. The game presents a very simple idea: players take turns dropping slim plastic shapes down a Connect Four style chute. You're awarded points based on how your pieces land. I'm a sucker for dexterity games, but this one does everything right. You can see Drop It (and Andy's adorable kids) on our Instagram.
I have already written at length about Push Fight, an abstract game that I believe deserves a place among the other great abstracts from the last century. Far various reasons that you can read about in my review of Push Fight, the game has never gained much traction at large. Luckily, the designer Brett Picotte is as dedicated (and wonderful) a creator as you'll find, and has continued to manufacture copies of the game even while lacking distribution. So if you like chess, Quarto, Pente, Azul, or Abalone, then give Push Fight a look. Don't let the rough graphic design and simple aesthetics fool you–this game is as clever and sharp as they come.
Great games are like fine wine, aged is better. With that, I have to recommend Scythe along with its newest expansion, Rise of Fenris. The base game appeals to a lot of people and Rise of Fenris breathes new life into it for those who have played it too much. For those looking for something smaller, I'd recommend Illimat to traditional card game players, as it's really old and new at once. Finally, I'd recommend Risk: Europe to anyone who misses a more traditional game of conquest; it marries the game of Diplomacy with Risk into a thinking person's game.
I have to recommend my most played game of all time, Insider by OINK Games. It's small, could literally fit in your pocket. It's under $30. Each game takes just over 5 minutes and it is a blast! Insider is a social deduction style game wrapped around a game of 20 questions. On the player, the master knows the word. The insider knows as well. All other players, the commons are attempting to guess the word, getting to it by asking the master yes or no questions, 20 questions style. If the word is not correctly guessed in 5 minutes, everyone loses. If the word is guessed then the table tries to identify the insider. If they do, they win and the insider loses. If they don't, the insider wins alone. I've had so much fun playing this game, I can't recommend it highly enough!
2018 has been a great year for RPGs! There's so many great gift options for the RPGers in your life:
For Dungeon Masters: Pool your group's funds and thank your DM for all their hard work with this gorgeous gift set of The D&D Core Rulebooks. The artwork is by Hydro74 and includes the latest rules updates. On top of it all, there's a beautiful DM Screen!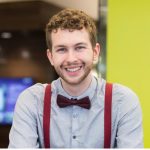 Trapped at the end of the world everyone is not as they appear, what will you do to survive? Will you trust your neighbor or will the paranoia take over?  Who Goes There is one of my favorite gaming experiences I have had this year. It has a beautiful hidden traitor system that keeps your on the edge of your seat all game while forcing you into pleasantly uncomfortable situations as you must depend on each other to survive the desperate situation you find yourself in. Check out my full review of Who Goes There.
---
Looking for something we've recommended before? Check out the ghosts of Holiday Gift Guides past!