Time to start shopping for holiday gifts! Whether you are a gamer hoping to bring someone else into the hobby, a parent looking to get the family around the table, or just someone looking for a unique gift, we've got you covered!
So you've got a new gamer in your life and you want to get them the perfect gift, huh? Maybe you want to give the gift of gaming to those who have not yet found it? Perhaps you just want to learn about some cool games that are currently available? No matter what brought you here, we want to help you out! Below, you'll find some of the best and hottest gaming gifts that you can get your hands on during the holidays!
Best Stocking Stuffers
Over the past few years there have been a wave of fantastic "micro-games" that have been released. These are perfect for stocking stuffers since they are so small!
Love Letter
Love Letter is a tiny deduction game for 2-4 players that packs a huge punch! In it's small velvet bag (or box depending on the version) you'll receive 17 cards and a few cubes to make up the whole game. Players take turn trying to deduce which cards the other players have in hopes of finishing with the highest numbered card or being the last player standing.
The game flies by in just 15 minutes or so, and it's the perfect game to entice new people into gaming! There are tons of different editions out now that each have fun and unique rules. You could grab versions themed from The Hobbit, Archer, Batman, and more! If none of those grab your attention, you can't go wrong with the classic version pictured above!
Tiny Epic Series
The Tiny Epic series has brought out a lot of buzz over the past few years. Each game in the series has the complexity of a big box game while in a box the size of a few decks of cards. So far Gamelyn games has released Tiny Epic Kingdoms, Defenders, Galaxies, Western, and recently launched a Kickstarter for Tiny Epic Quests! Each game is completely different in how they play, so make sure to take a look at all of them to see which one is best for your giftee!
Anomia
Anomia is one of my top games of all time. It's that good! The premise is simple: each player flips a card over and if it matches a symbol with another player's top card, they must yell out an example of the other players card topic. If your opponent's card said "Broadway Musical," you could yell "RENT!"
What makes this game so fun, though, is that there comes a ton of pressure in trying to think of something before your opponent thinks of something for yours. It may sound silly, but it is quite funny to be staring at the topic "flower" while suddenly blanking on every word you've ever learned. It's a BLAST and should be in every collection!
Honorable Mentions
Best Gifts for the Board Game Geek
Let's be honest, if you're friend or loved one is already a Board Game Geek, they might have already grabbed all of the games that they've been most excited for. Fret not! There are still plenty of board gaming gifts out there that they will love! Also, be sure to check out their wishlist on BoardGameGeek.com if you do want to find that perfect game that they've had their eye on!
Meepillows
Meeples are the quintessential icon of the board gaming world, so why not give the gift of meeple shaped comfort?! These little guys are perfect for both traveling and decoration. Either way, they're sure to impress the geek in your life!
Custom Game Inserts
Board game inserts can be completely hit or miss. A bad insert means that games will take longer to set up and tear down along with a higher possibility of damaged components. If you know what some of your giftee's favorite games are, consider buying them the extremely practical and useful gift of a custom insert! Trust me, they'll be so excited! (we are geeks after all!) Quite a few of companies that make these inserts have popped up over the years, but you really have three options to choose from:
Foamcore: These are lightweight and handmade, but can also be more expensive since they take lot of work to make. Check out http://www.inserthere.me/ or do a quick search on Etsy to take a look at some!
Wooden: These are definitely heavier, but they are much more consistent and cheaper since they are not hand made. They are also much more sturdy and might last a little longer. These are by far the most common kinds of inserts right now, so check out a few of these options:
Molded Plastic: These are some of the nicest options out there since they are custom molded to the game you choose. Unfortunately there aren't a ton of options available, but if you find one for the right game, they are worth it! Check some out at http://www.gametrayz.com/
Dice
Yep. Dice.
Let's be honest… Have you ever met a gamer that doesn't love dice? There are just so many different kinds in all kinds of shapes and colors! Sure, this may not be for everyone, but picking out a unique dice set from Chessex is a pretty safe choice. Or you could go all out and buy them a full pound of dice.
Want to take it to the next level? How about these fuzzy d20's for the car? Oh man.
Honorable Mentions
Best Gifts for the First Time Gamer
If you're already a gamer, you probably know the feeling of wanting to bring everyone else into this wonderful hobby. Here are some great introductory games to do that with!
Pandemic
Pandemic is one of the modern classics. 2-4 players work together to eradicate four different diseases as they sweep across the world. Hopefully you and your friends can save the world before the pandemic wipes! out all of humanity! Most people outside of gaming have never heard of a cooperative board game, so this is a great one to ease people in with! Pandemic is a game that us gaming veterans still keep close to the table as well, so it will last them quite a while!
Sushi Go (Sushi Go Party)
For some reason people really love passing around cards covered in cute little sushi! This game pits players against each other as they try to collect sets of different sushi cards. Each kind of sushi scores points in different ways, but you'll only get to choose one card per turn before you must pass the rest to your neighbor! This one is extremely accessible and is picked up very quickly. It's always a hit when I bring it to the table!
Feeling a little more ambitious? Check out Sushi Go Party! This brand new edition comes with everything from the base game, plus a ton of new cards that you can swap out to make every game different. Sushi Go Party also bumps the player count up to 8 players.
Ticket To Ride
Another Modern classic. Ticket to Ride has players collecting sets of train cards in order to place their little trains on routes all across the board. This one is another game that is very visually appealing to new players. The little plastic trains always bring people in since they are so neat and tactile. This was one of the first games that I ever fell in love with, and I'm sure you would hear similar stories if you asked other gamers!
Honorable Mentions
Best Gifts for the Video Gamer
Are you trying to convert your video game friends into analogue gamers? Maybe you're a parent who wants to entice their child away from the screen for some good family time? Here are a couple games that might help out with that!
Mechs Vs. Minions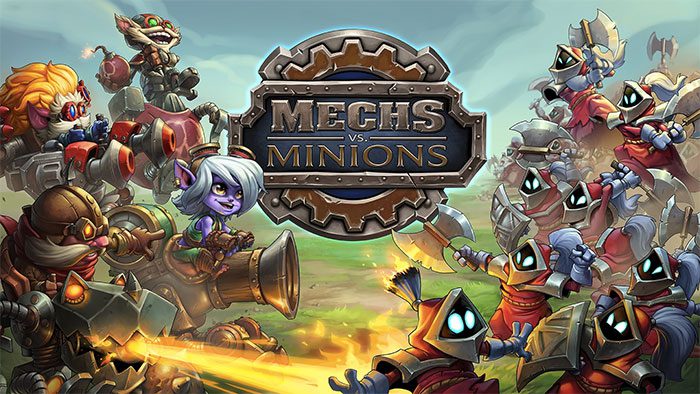 This one is one of my overall top picks of the year! It is a fantastic cooperative game where each player controls one of the characters who is attempting to learn how to pilot a mech. The game has players quickly grabbing cards and then placing them on their player board in order to "program" their mechs movement. This can lead to all kinds of hilarious outcomes that will bring out all kinds of laughter!
The big draw for gamers is that Mechs Vs. Minions is the first game set in the League of Legends universe. Since League is the most played video game in the world, it is fairly likely that your gamer might be intrigued by what Riot Games has drummed up in the tactile world!
XCOM: The Board Game
XCOM: The Board Game is a fascinating fusion of the digital and physical world. Based off of the hit video game, it forces players to work together to save the world from an impending alien invasion. This one has quite a big twist, though! It is controlled by an app (via a smartphone, tablet, or computer) that makes the game scenario different each game.
The app also keeps the game going on a timer, so you and your team will be trying to figure out the best plan of attack as quickly as possible! Not only is this a great game for a video gamer due to its familiarity, but the use of the digital app with a physical game really helps the player to make that connection.
Pandemic: Legacy
We mentioned Pandemic up in the "First Time Gamer" section, but this one is a little different. If you're unfamiliar with Legacy games, they are special campaign based games that will permanently change as you play. Each campaign will play out a little different as cards/pieces may be added and taken away in different ways. You'll even get to write on the board!
The main reason that Pandemic: Legacy is so great for a video gamer is that it has a sort of story and builds upon itself each game, just like in many digital games. Keep in mind that legacy games tend to encourage playing with a single group 10-15 times. If you can get a group together, though, this might just be the best gaming experience you and your friends have ever had!
See why one of our writers things that Pandemic Legacy might be the future of board gaming.
Honorable Mentions
Best Gifts on a Budget
Whether you're looking to save some money or grab something cheap for a game of dirty santa, these are all great games to take a look at! All of these can be found for less than $20 but still pack a huge punch!
The Resistance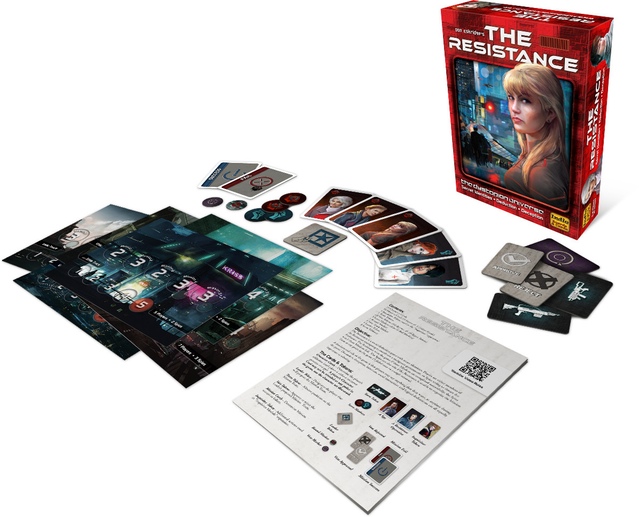 The Resistance is a quick, small hidden role game for 4-10 players. Hidden role games can be a blast since no one really know's what is going on at any time! In this one, most players will be part of "the resistance" and will be passing on missions to better their cause, while the remaining players will be secret spies who are working to sabotage the resistance. Over the course of five rounds players will try to deduce who is who while the spies try to blend right in. You can usually get this one for under $15, so it's a great pick!
Star Realms
If you've ever played a deck builder like Dominion or Ascension, you'll love this one. In Star Realms, each player will be building their deck of cards from a common pool in order to eventually damage their opponent out of the game. This one is just a deck of cards in a small box, so it is extremely portable. You can also usually find this one for around $15!
Forbidden Island
If Pandemic (mentioned earlier) sounded intriguing, but you want to try out a smaller cooperative game before jumping all the way in, Forbidden Island might be a great choice! Designed by the same person, Matt Leacock, this one has a very similar feel to Pandemic. Players will be working together to explore the island in search of treasure. They must be carefull, though, since the island is quickly sinking! Everyone needs to work together in order to find these treasures and get out before everything goes under! I've seen Forbidden island as low as $12 before, so it would be a great one to grab!
Honorable Mentions
Gifts for the Young Gamer
Games aren't just for the adults! There are plenty of great games for younger kids that will challenge them and also help them learn a bit. If you want to get your kids or other younger family members into gaming, here are some great suggestions!
Animal Upon Animal
This one is a favorite whether played with kids or not. I actually play this more with adults than with kids! Still, it is an extremely simple dexterity game where players will stack animals… upon animals. Run out of animals without knocking the stack over and you win! Simple enough.
The wooden components in Animal Upon Animal are great, and the game will delight adults and kids alike.
My First Stone Age
Stone age is a great worker placement game for a little bit of an older crowd. Still, My First Stone age takes some of the concepts and makes them much more approachable for younger kids. This one is great to actually teach some basic strategy and other gaming concepts without the kids getting too overwhelmed.
Once your kids have mastered this one, move on to the full version. It's an excellent game as well!
Ticket To Ride: First Journey
This one is similar to My First Stone Age in that it is a simplified version of a bigger game that was designed specifically for kids. Earlier we mentioned Ticket to Ride in our "First Time Gamer" section. First Journey definitely feels like classic Ticket to Ride, but condensed down into a much more kid friendly version. It's still got all of the charm of the original!
Honorable Mentions
That's a wrap! (Now go wrap those presents!)
Hopefully this has helped you out in the gifting journey these holidays! Finding just the right gift for all of your family members can be a challenge, but a great board game is the gift that keeps on giving. I can't tell you how many times I've been able to spend quality time with my family during the holidays while sitting around a game. I hope one of these might bring you and your loved ones as much joy as they have for me!
What are some of your gift suggestions? Let us know in the comments below, on Facebook, or on Twitter!
---
Looking for something we've recommended before? Check out the ghosts of Holiday Gift Guides past!