Meeple Mountain started life as a game night for a handful of people. In the past three years we've grown into a full blown business built on top of these three pillars.
MeepleMountain.com, a media outlet publishing modern board game reviews, family board game reviews, board game news, articles, high quality editorial content, and tabletop gaming videos. We exist to promote online and in-person communities by providing excellent board gaming experiences to gamers and non-gamers alike. If you're interested in having Meeple Mountain review your game, please contact us.
Meeple Mountain Events, a Nashville based board game event organizer. We're known for Nashville Game Night which is Nashville's largest monthly gaming event with attendance in excess of 100, with spikes over 120. We're also known for Nashville Tabletop Day, the largest free all day board gaming event in town. Our last Tabletop Day event drew over 300 people with a waitlist of nearly 100, and prizes and giveaways in excess of $12,000 USD.
Meeple Mountain Board Game Cafe, Coming soon, a full service board game cafe. We'll be opening in 2018 and will be serving food, drinks, and games in a fun comfortable atmosphere.
Who We Are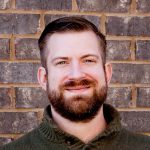 Adam Murray – Business Development, Co-Owner
I'm currently a software developer with 10 years of experience. I successfully ran my own freelance business for 4 years prior to moving overseas where I ran technology for a microfinance institution for a year and a half.  I hold a Master's Degree in Business Management, and have worked in various levels and roles of management. As far as startups go, the last company I worked for before my current job was a startup in the entertainment industry. I have also worked with the public in retail sales, as an event organizer, and also as a teacher.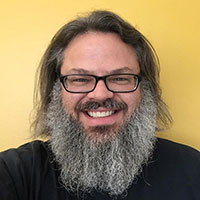 Andy Matthews – Founder, Editor, Co-Owner
I'm the founder of Meeple Mountain, organizer for all Meeple Mountain events, and co-owner of the Meeple Mountain Board Game Cafe. I've been a software engineer for 20 years and have published 4 technical books. I've written hundreds of articles, reviews, and news stories over the past 12 years. I'm a father to 4, husband to 1, lover of games, books, and movies, and all around nice guy. You can reach me on twitter @commadelimited, or by email andy@meeplemountain.com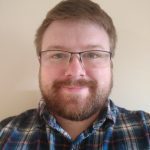 Jared Snyder – Cafe Operations, Co-Owner
I have 5 years of restaurant experience. I've been deep in the board gaming hobby for about 6ish years now. I love teaching and showing games to people as much as playing them. I also work have my real estate license. I live in Nashville with my wife, Anna, and my daughter, Faith. I've learned to fix a lot of "housing issues" (plumbing, drywall, some electrical, painting, tiling, etc.). I also enjoy serving people; I love hosting and taking care of people's needs and showing them a good time.
---
We are a participant in the Amazon Services LLC Associates Program, an affiliate advertising program designed to provide a means for us to earn fees by linking to Amazon.com and affiliated sites.