The Meeple Mountain 2017 Holiday Gift Guide is the perfect way to find a great gift for that special gamer in your life. Let us lead you to the best gaming gifts this holiday season.
T'is the season to check out our 2018 Holiday Board Game Gift Guide.
So you've got a gamer in your life and you want to get them the perfect gift? Or maybe you want to give the gift of gaming to those who have not yet found it? Perhaps you just want to learn about some great new games? No matter what brought you here, Meeple Mountain is here to guide you! Below, you'll find some of the best gaming gifts in this holiday season!
Best Stocking Stuffers
Best Gifts for the Board Game Geek
Best Epic Games
Best Gifts for the First Time Gamer
Best Gifts for the Video Gamer
Best Gifts on a Budget
Best Gifts for the Young Gamer
Best Import Games
Best Stocking Stuffers
Not all of these games will fit in a stocking, but their small footprint and price point make them the perfect "small" gift.
Exit games / Unlock games
Escape games are all the rage right now. They do a great job of recreating the thrill of a real life escape room. Small, portable, and challenging, play these games with a group of friends and you're sure to have a great time. Look for the Exit, and Unlock series for the most bang for your buck.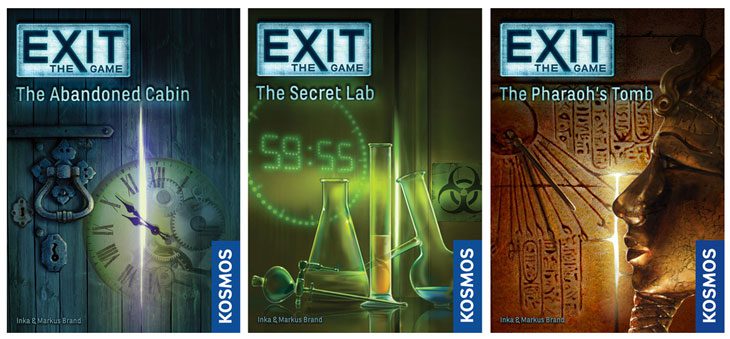 Mint Works
The ultimate in tiny games, Mint Works literally comes in a mint tin. Densely packed, this tiny game really delivers a shot of minty, gamery goodness. Stuff it in your pocket, or throw it in your purse, Mint Works is a great way to take your gaming on the go!
Spaceteam
Cooperative games are a great way to spend time with your friends. When the theme of the game is repairing a spaceship, flying through space, you know it's going to be even more fun! Spaceteam is a cooperative card game based on the super awesome realtime iOS and Android apps. This game is more fun than it has a right to be!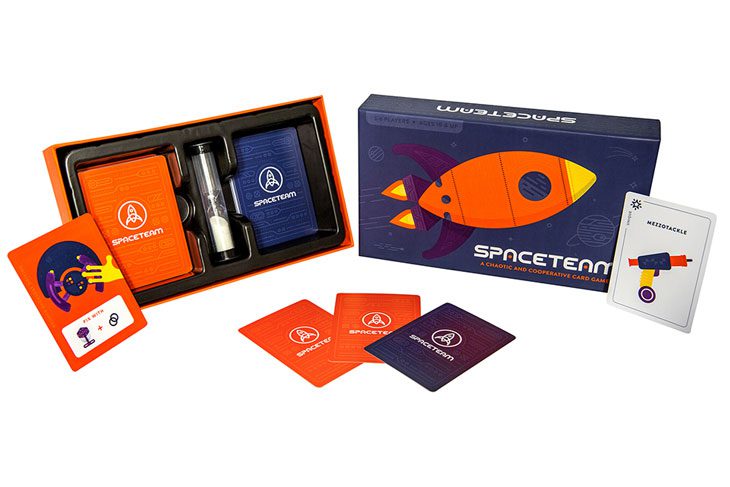 Best Gifts for the Board Game Geek
Do you have a board game connoisseur in your life? These gifts are perfect for the discerning gamer.
Clank! in Space!
Clank! in Space! took the world, and the universe, by storm. This clever deck building board game has players traveling through space stations trying to steal treasure from the evil Lord Eradikus. Stay quiet and don't make a sound or you won't get out alive.
Terraforming Mars
Terraforming Mars is a big, meaty game about making Mars habitable for human life. Grow vast forests, raise the temperature, the oxygen level, and the ocean coverage until the environment is habitable, all in the service of giant corporations. Check out our review of Terraforming Mars for more details.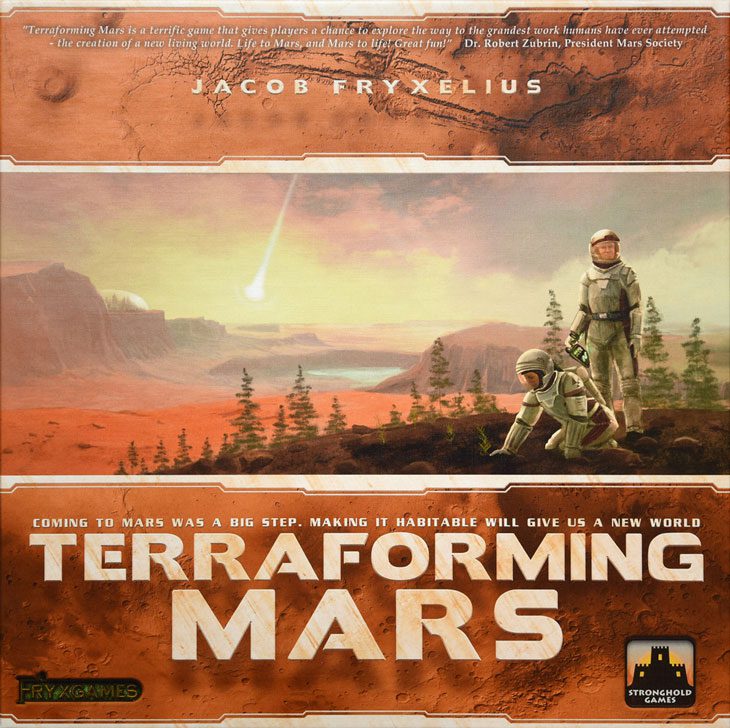 Queendomino
Queendomino is the sequel and successor to the smash hit, and award winning game, Kingdomino. Built on top of the Kingdomino framework, Queendomino adds exciting and challenging new aspects to the game. Billed as a "gamers version of Kingdomino" Queendomino is sure to bring a smile to the face of your gamer loved one! Check out our review of Kingdomino while you're deciding!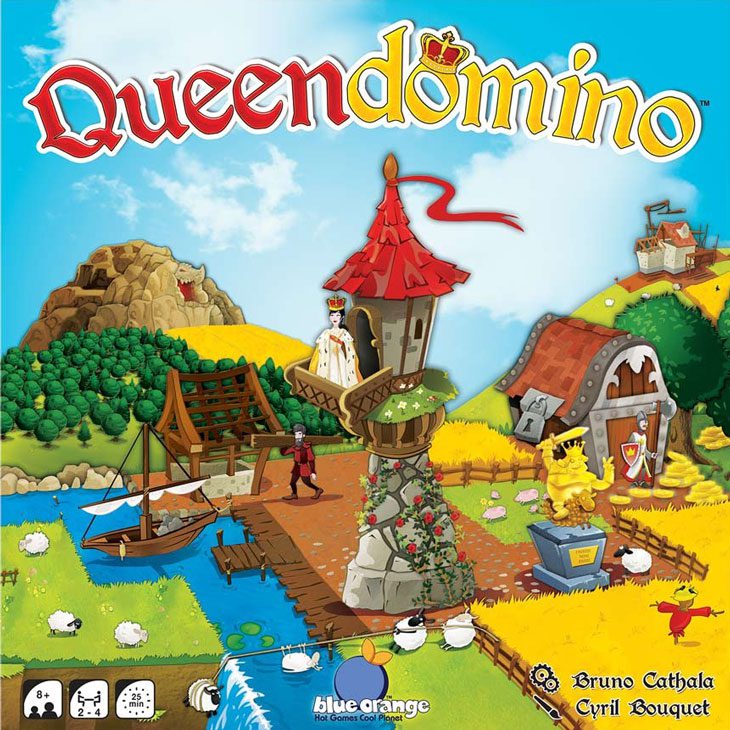 Honorable Mention
It simply wouldn't be right to leave off Sagrada from this year's list. This beautiful puzzly game has been a smash hit all year. Unfortunately it's current lack of availability prevents us from adding to the main list. That said, if you can find it, grab it. Your board gamer will love you for it! Check out our review of Sagrada for details on this fantastic game.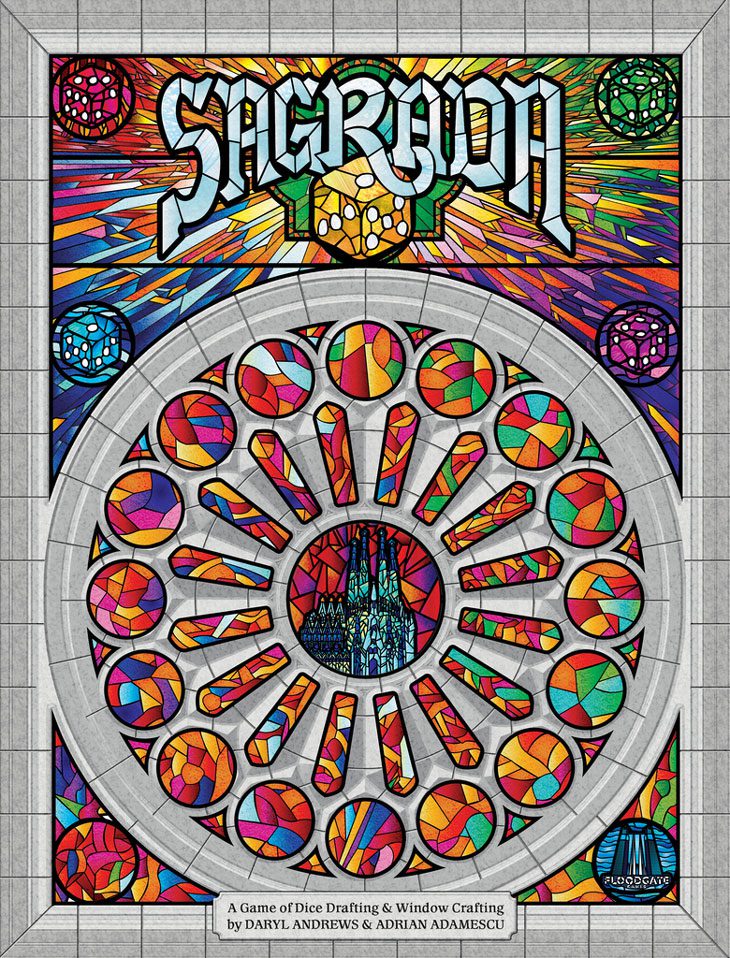 Best Epic Games
For gamers who want to take their gaming from "entertaining" to "epic," these next games will take you on a deep dive and keep you immersed from beginning to end.
Pandemic Legacy Season Two
Two years ago Pandemic Legacy took the board gaming world by storm. With its innovative "Legacy" style approach to board gaming and story-driven gameplay, it quickly rose to the rank of "number one board game in the world". Season Two is here and offers new innovations, new mechanics, and a new world to discover. Find out why we think Pandemic Legacy is the future of board gaming.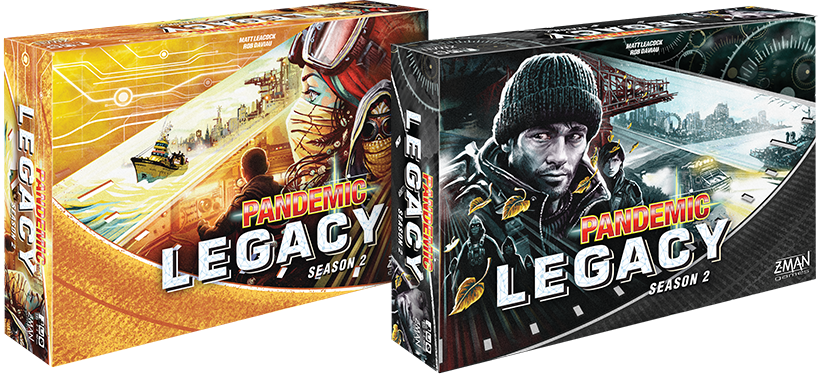 Star Wars Rebellion
It's no secret that Star Wars is one of the most powerful IP's out there. This is the ultimate game for a Star Wars fan wanting to either crush the puny Rebellion or destroy the evil Empire. We also recommend picking up the expansion "Rise of the Empire," which adds content from Rogue One, and introduces some new combat mechanisms. Check out our review of the amazing Star Wars Rebellion.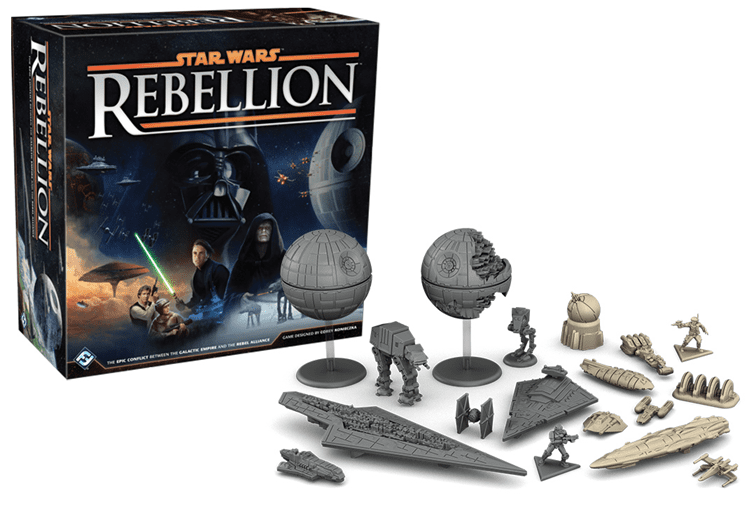 Twilight Imperium 4
If you're looking for a truly epic game, Twilight Imperium, 4th Edition is the gold standard. TI:4 is an epic space opera about galactic conquest and diplomacy that can take up to two hours per player. While it's not for the faint of heart or the time-constrained, TI:4 is a gaming experience that is second to none.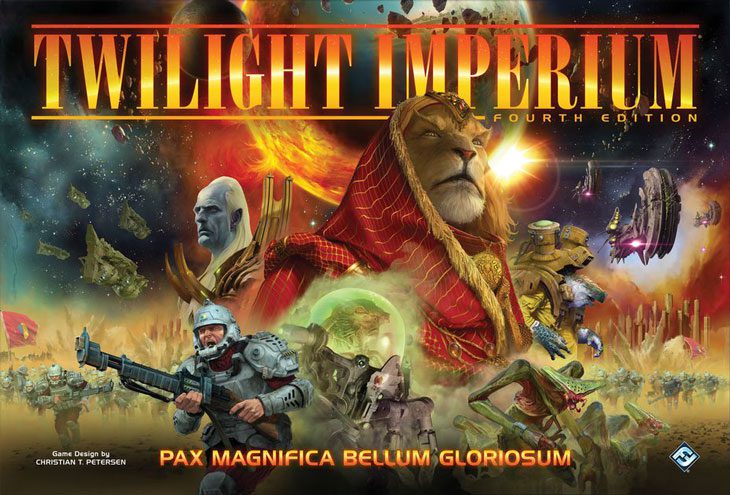 Honorable Mentions
Gloomhaven is an epic narrative scenario-based dungeon-crawl that eschews dice for strategic card-play, creating a unique fantasy universe with hours upon hours of gameplay.
Charterstone is a legacy-style game from Jamey Stegmaier, designer of mega-hits Scythe and Viticulture, in which players collectively build a village using Euro mechanics like worker placement and resource management.  Once the campaign is completed, players are left with an entirely unique, replayable, worker placement game.
Best Gifts for the First Time Gamer
These games are perfect for someone who's looking to "dip their toes" into the board gaming hobby.
Santorini
Santorini pits 2 or 3 players against each other in an epic battle against gods, goddesses, and demigods snatched directly from the pages of Greek mythology. Each character has a unique ability and players must use these powers to best their opponents in a simple, yet challenging game of construction across the city of Santorini. If you enjoy abstract strategy games, or Greek mythology, or heaven forbid BOTH, then Santorini is a must own. Play it with your kids, play it with your friends, play it with total strangers! Read our review of Santorini for details.
The Chameleon
The Chameleon is a social deduction game which pits one player, The Chameleon, against all the other players around the table. The Chameleon is trying to correctly guess a secret word which is known to all the other players. If the other players suss out the Chameleon without that player guessing the secret word, then all the other players win. If the Chameleon gets it right they win. Games play fast, laughs flow freely, and everyone has a fantastic time! Check out our review of The Chameleon for more info.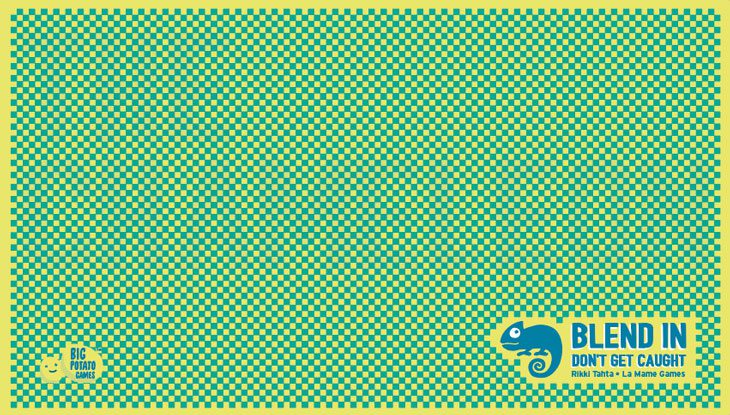 Vegas Dice Game
In Vegas Dice Game players take on the "role" of high rollers in classic Vegas casinos attempting to win big at the tables. Roll the dice and choose your table. Will you win top dollar or go home empty handed? Vegas Dice Game is a dice rolling game for 2-5 players, which takes place over 4 rounds and plays in 20-30 minutes. Vegas Dice Game has been around for years under the name Las Vegas, but Vegas Dice Game is a brand new Target exclusive version of the game shaped like a six sided die! Same great game, brand new packaging. Check out our review of Las Vegas.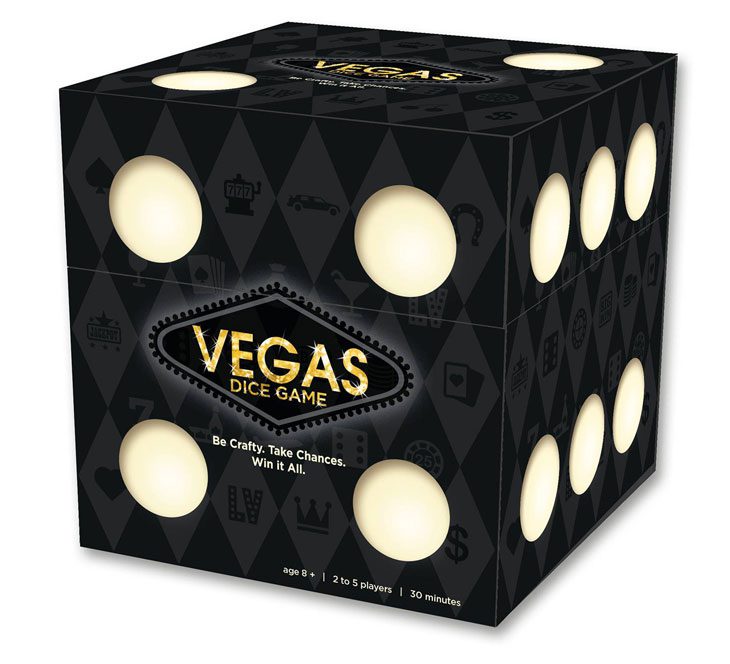 Honorable Mention
Century: Spice Road is a fast-paced gorgeous game about "trading up". Use your starting deck to build up your warehouse of spices of ever increasing value, then complete contracts for end of game points. This game is both gorgeous and fun to play!
In Downforce players place high stakes bets on high value race cars, then send them careening around the track in an effort to make sure your car crosses the finish line ahead of your opponents. Fast to play, and fun for the whole family, Downforce would make a great gift!
Best Gifts for the Video Gamer
Have a loved one who just loves video games? Get them to the gaming table with one of these great board games.
Adrenaline
If a person on your Christmas list is a fan of Call of Duty, Halo, or other first person shooters, Adrenaline is a game designed for them. In Adrenaline, your goal is to pick up and load your weapons, hunt down your opponents, and deal some damage. Fortunately, even if you die, you're not eliminated from the game. You just respawn and continue the battle. Adrenaline encapsulates the feelings of a first person shooter into a low-luck board game. Whether your weapon of choice is a flamethrower, chainsaw, or grenade launcher there is something here for the fan of first person shooters.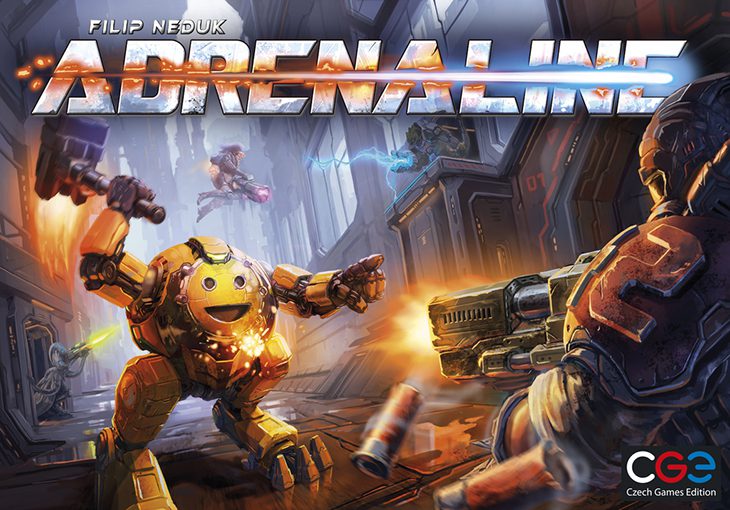 Captain Sonar
The classic game of Battleship is all about trying to deduce where your opponent's ships are located. Captain Sonar modernizes that idea into a real time (or turn based if you prefer) game where teams of 1-4 hunt each other down. Each person on your team has an interesting role – the captain is in charge of directing the ship, the first mate mans the weapons, the engineer keeps the systems afloat, and the radio operator tracks your opponent's location. Captain Sonar is a chaotic fest of cat and mouse where you may never know if you're the hunter or the hunted.
Doom
Based on the classic video game of the same name, DOOM: The Board Gae is a dungeon crawl where one player controls the invaders and the other players control space marines battling against the forces of darkness. DOOM pits good versus evil where the space marines are trying to accomplish missions like reactivating power to the facilities or surveying Hell, while their opponent seeks to defend their territory and keep the good players out of their home. Unlike other dungeon crawl games, DOOM's missions are all one off and there is no campaign structure. Like the original PC game, DOOM: The Board Game has themes that may not be appropriate for gamers of all ages, but the game is a blast.
Honorable Mention
Bloodborne – Based on the video game with the same name, Bloodborne: The Card Game, is all about working with your teammates to kill monsters in the Chalice Dungeons. Bloodborne is by no means a co-op though, because you get more points if you deal the kill shot, so you're constantly faced with tough decisions around when to deal damage or go for more powerful weapons.
Read our review of Bloodborne: The Card Game.
Potion Explosion – We all have that friend who loves Candy Crush, maybe you're that friend! Potion Explosion is Candy Crush the board game. In Potion Explosion you're picking up potion pieces from the cascading game board to create groups of marbles that you can then use to make different types of potions.
Best Gifts on a Budget
A penny saved is a penny earned…which can then be spent on more games! Save your wallet with these inexpensive games!
One Night Ultimate Werewolf
One Night Ultimate Werewolf is a fast paced game for groups of 3-10 players, and everyone gets a role. Will you wind up as an evil Werewolf, or the Troublemaker, the helpful Seer, or one of a dozen other characters, each with a special ability. Spend the morning investigating your fellow villagers, then find out if you're right at night. No moderator, no elimination, ten-minute games.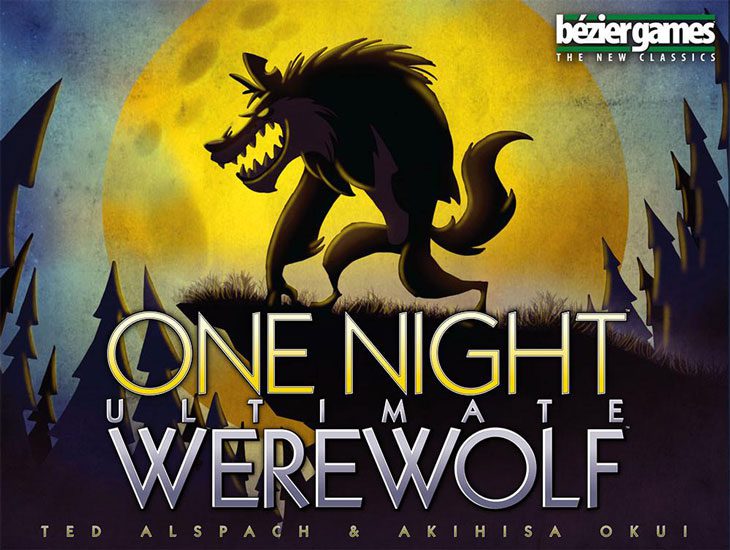 Circle the Wagons
Circle the Wagons is a quick and easy, down and dirty, 'Boomtown' building card game for two players. Draft cards from a central display to make your town unique. Earn points for the largest groups of territories in your city, and take a gamble on the three bonus cards and hope you don't bust. Get the highest number of points and you win the game! Read our review of the amazing wallet sized Circle the Wagons and decide for yourself.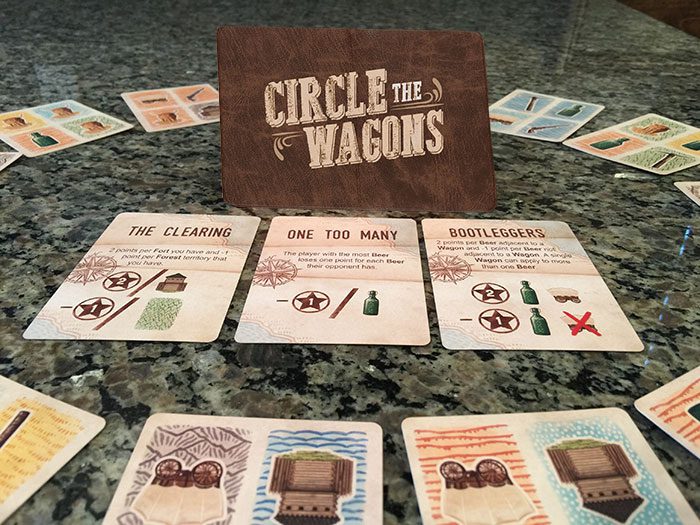 Kingdomino
Kingdomino is a short and simple game about building a kingdom from the group up. Match tiles in an effort to gain the most territories. Make sure there are enough scoring crowns to earn points which will bring you the victory. Perfect for all ages, easy to carry around with you, durable components, great gameplay, and a low price point; what's not to love about Kingdomino? Go get it today! Read our review of Kingdomino.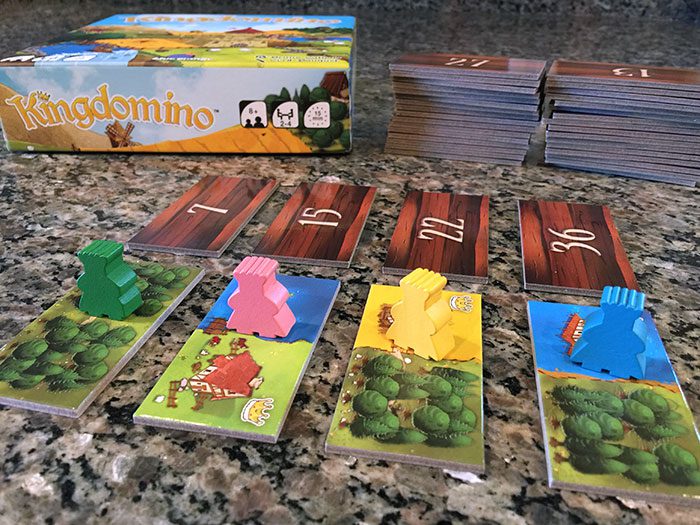 Best Gifts for the Young Gamer
Teaching your kids to enjoy board games will instill a lifelong love of family time. Here's some of our favorites. For more games your kids might like check out our Top 6 Games for Kids Under 5.
Cobra Paw
Cobra Paw is a tile snatching dexterity game by Big Potato Games which pits 2 to 6 opponents against each other in a mad, tile grabbing frenzy. Each turn, two dice are rolled which determine the tile players are trying to snatch. The person that captures it becomes the next dice roller. Lather, rinse, and repeat until one player has 6 tiles. Watch out though because even the tiles in front of you are fair game! Check out our review of Cobra Paw.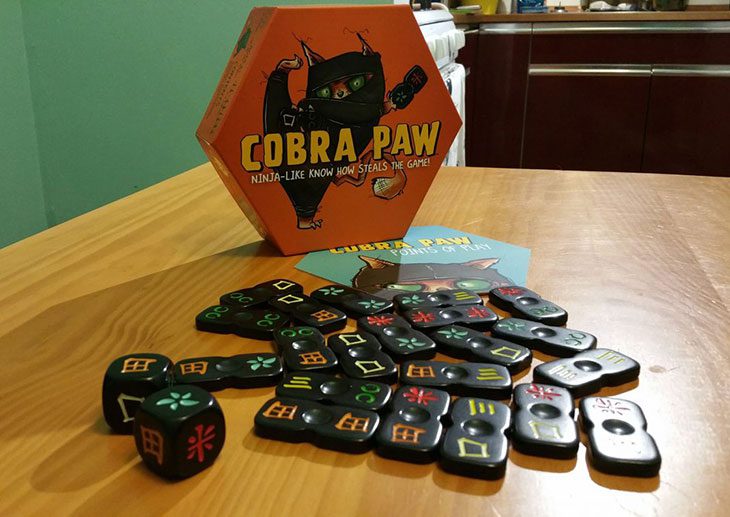 Sparkle*Kitty
Why do princesses always need to be saved? In Sparkle*Kitty these awesome princesses are going to save themselves! Locked in a tower these spell slinging princesses have to use their wits and speed to rescue themselves before the others! Sparkle*Kitty is an adorably fun, silly, social, and magical spell card game for all ages, sizes and genders.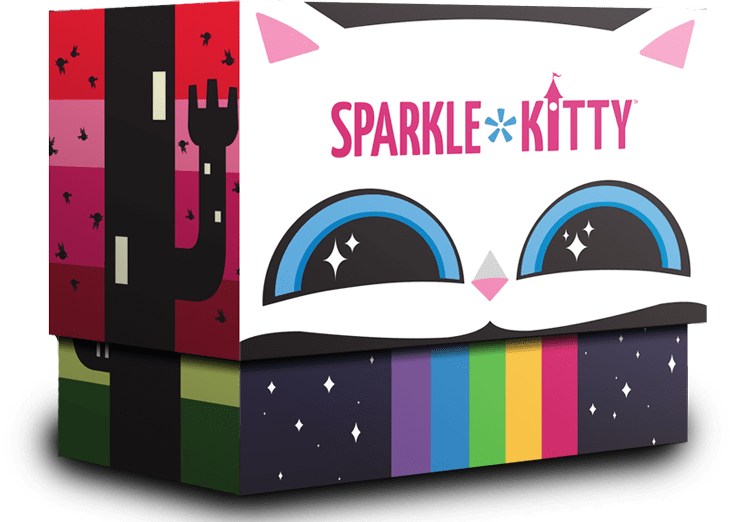 Dino Dude Ranch
In Dino Dude Ranch each player attempts to capture Triceratops, Stegosaurus, and the dreaded Tyrannosaurus Rex by luring them from the Jurassic Hunting Grounds with their favorite foods and bringing them back to their own Dino ranch. Your and your Hired Hands will need to act fast to fill your ranch with dinosaurs before the tar pits cover your land. Check out our review of Dino Dude Ranch.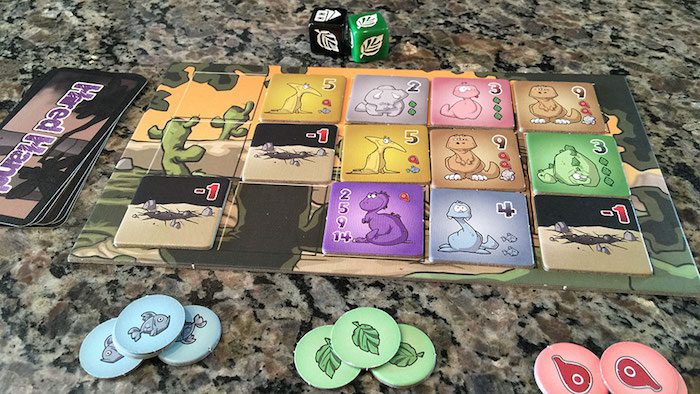 Honorable Mention
Loopin' Chewie is a Star Wars licensed version of the game Loopin' Louie in which 3 players try to prevent Chewbacca, out for a joyride in the Millennium Falcon, from dive bombing their base and wrecking the place. The player with the last stormtrooper standing wins the game. Your kids will have a blast.
Best Import Games
There are a lot of great games in the US, but some of the most interesting games these days are coming from Japan, Taiwan, and Korea. They're hard to get your hands on, but they're totally worth the hunt!
Mini Park
Your people are waiting for you to finish the new park. Add playgrounds for children, benches for resting, and trees and ponds for beauty. Mini Park is a tile-laying board game in which players randomly draw different types of installation tiles and then build the park according to placement rules. Players must also seize opportunities to place characters onto corresponding park installations and score points. When the park is completed, the player with the most points wins.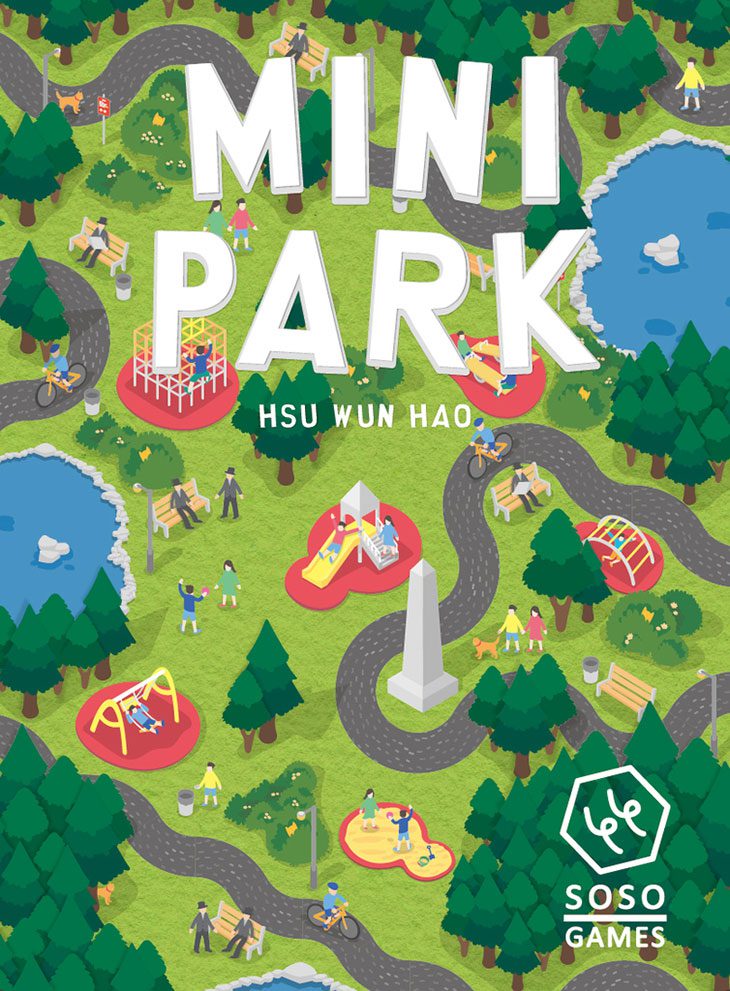 Mini Rails
Building trains is an incredibly popular theme in board games, ranging from gateway games like Ticket to Ride to heavy economic games like Age of Steam. Mini Rails, by Moaideas games from Taiwan, splits the difference between the heavy economic simulations and gateway games. Each round you have two actions: take a share from the available shares or place track on the board. There is a lot of direct player conflict, so if that isn't your thing you might want to look elsewhere, but if this sounds interesting to you, check out our review of Mini Rails for more about this great game.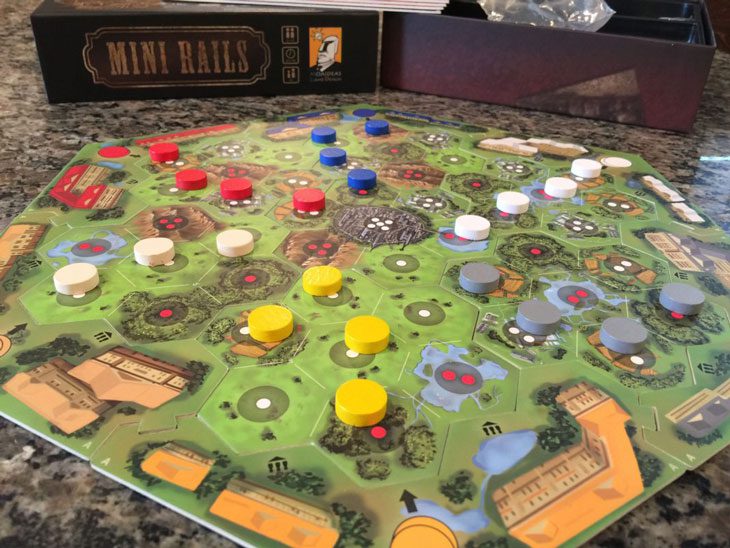 Pileup Rush
Pileup Rush, from Korea Board Games, is a fun, fast, timed dexterity challenge game for 2 people, or two teams. Both sides start with a stack of oddly shaped pieces and both sides are rushing to gain points by stacking their pieces on the tiny circular platform without knocking any other pieces off. It might be a challenge to find this game, but it's a blast to play!
Honorable Mention
Deep Sea Adventure – Designed by Oink Games, a company known for their small boxes but interesting gameplay, Deep Sea Adventure is a game made to get your heart racing. The goal of the game is to dive deep under water and collect treasure, but you and your opponents share one tank of air between you. Will you dive deep under water, pushing your luck to bring back the riches of the bottom of the sea? Or will you play it safe and snag rewards closer to the surface? The choice is yours in Deep Sea Adventure.
---
Looking for something we've recommended before? Check out the ghosts of Holiday Gift Guides past!