The Meeple Mountain roster of authors includes three published authors and experience in video, music, data science, and software engineering. This incredibly diverse skill set means that we can produce interesting and compelling content across a wide spectrum of the tabletop gaming industry.
Meeple Mountain prides itself on unique content not found anywhere else in board game media. Interviews with well known designers like Alexander Pfister and Phil Walker-Harding, editorial content which ponders if legacy games are the future board gaming, narrative articles like our story review of Daxu or Holmes: Sherlock & Mycroft, scientific articles using Kickstarter data to make predictive analysis about future campaigns, and even tongue in cheek pieces which ask "If Board Games Were Rock Bands".
Staff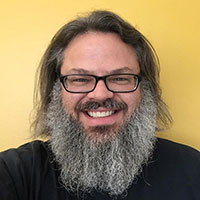 Andy Matthews – Editor in Chief, Founder
Founder of Meeple Mountain, editor of MeepleMountain.com, software engineer, and published author. Father of 4, husband to 1, lover of games, books, and movies, and all around nice guy. I run Nashville Game Night, and Nashville Tabletop Day. You can reach me on twitter @commadelimited, or by email andy@meeplemountain.com
---
Contributing Authors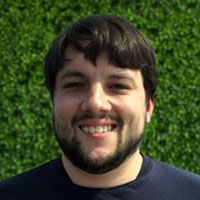 I have loved board games since childhood. Re-discovered modern gaming in 2013 and never looked back. I enjoy stupid, silly fun as much as I do strategy, and aspire to never lose the childlike joy that board gaming provides. You can reach me on twitter, @boardgamebard or by email boardgamebard@gmail.com.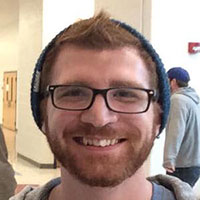 Recruiter by day, board game enthusiast by night. Despite controversy, I'm a firm believer that collecting can be just as fun as playing games. My favorite aspect of the board gaming hobby is its ability to bring people together in a meaningful way. You can reach me on twitter @elilong or by email elijah@meeplemountain.com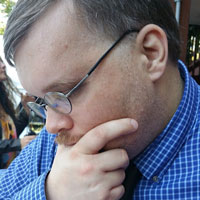 IT support specialist by day, Minecrafter by night; I always find time for board gaming. When it comes to games, I prefer the heavier euro-game fare. Uwe Rosenburg is my personal hero with Stefan Feld coming in as a close second. You can reach me on twitter, @FeldFreak or by email ahorseisahorse@yahoo.com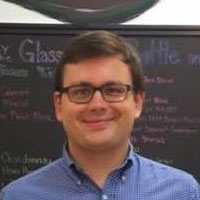 I like big games and I cannot lie, you other gamers can't deny. That when a euro walks in with a shiny new case and a rule book in my face, I get pumped. Hi I'm Andrew and I like heavy euro games with a side of player interaction when necessary. I think board games are the best way to force me to think in different ways while having fun and hanging out with my friends. You can reach me on twitter, @aplassard or by email andrew.plassard@gmail.com
Andrew Holmes is a husband, father, scientist, poet and, of course, gamer who lives in Wales, works in England and owns a Scottish rugby shirt. He has never passed up a challenge to play Carcassonne.
Ashley Gariepy is a French elementary school teacher who loves board games. She considers herself a euro-gamer at heart, but has been known to enjoy the occasional Ameri-style game. Follow @redmeeplesmash on Instagram and Twitter to stay current with the games she's playing.
Jonathan has spent over 15 years in the ministry serving families with youth and children. During this time he found and developed a love for gaming. He enjoys all sorts of board games and RPG games. The social aspect is his favorite part of gaming. Jonathan really enjoys teaching games and introducing people to new games and the hobby in general. He's trying his best to raise his two young daughters in the love of gaming, too.
Tortured by memories of all-day thrashings of Risk as a young child by his older brother, Justin Gibbons learned to overcome the nightmares and embrace the community of card board. In order to recover, Justin tried a few doses of Settlers of Catan. Ironically this flung him down the rabbit hole of modern day board gaming. Now it is Justin's wallet that is taking the thrashings. He likes his Euros crunchy, heavy, with points salads on the side. Most recently his mind has opened to thematic games, sometimes with a heavy heaping of plastic minis.
Kurt Refling is the former curator of Ottawa board game café Monopolatte. When not playing an egregious amount of board games, Kurt spends his time swing dancing, cooking, and pretending there are more hours in the day than there really are.
I am one of the odd few who enjoys both deep, involved Euro and immersive, thematic Amerithrash. I rarely turn down a play of any game. When not gaming I can often be found nerding-out about plants or in my day job where I work as a Vegetation Consultant for the Utility Industry. I can be found on most forms of social media @philcplaysgames or by email at philcplaysgames@gmail.com.
Than Gibson is a writer, artist, and lifelong Dungeon Master. He loves all things RPG-related and is the creator of Chronicle, a fantasy RPG setting and webcomic.
---
Guest Authors