Join me as I take a look back at Meeple Mountain's amazing 2018. Great content, killer traffic, and lots and lots of board games.
Happy Birthday to us, our third! We're officially out of the terrible twos and we're ready to start running! 2018 was a banner year for us in a number of ways, so let's jump right in and cover it all.
Call for Authors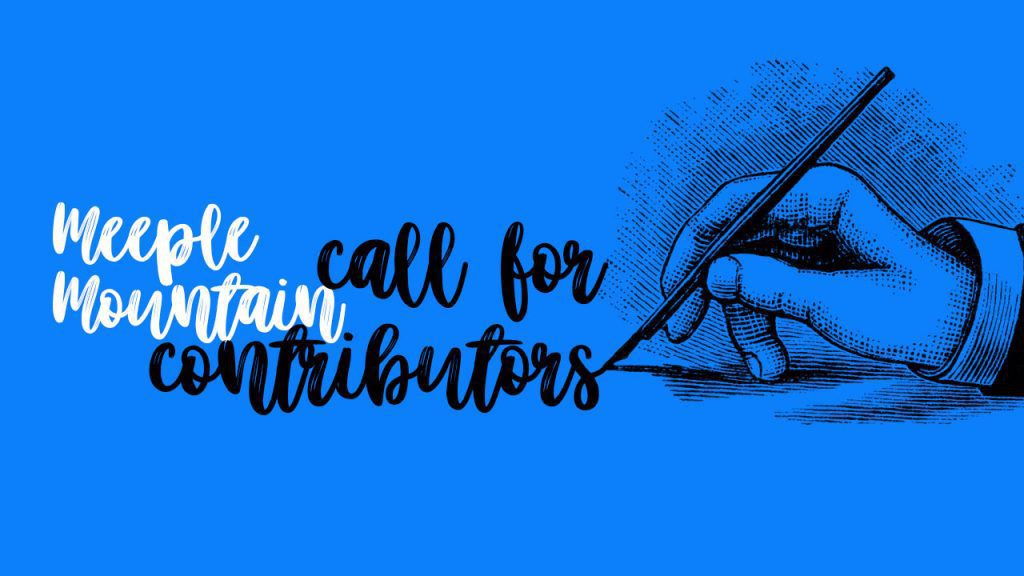 Meeple Mountain started with only one writer, me…and until the fall of 2017 we grew organically. Other gamers in Nashville came on in dribs and drabs. But in 2017 we chose to open the gates to people from all over the globe, and we got our first new batch of writers. Fast forward to 2018 where we added 12 new writers thanks to two call for contributors in the spring and the fall. That brings the total count of writers who have contributed to this site to an even 30! How many new writers will join us in 2019? Will you be one of them? We'll have more calls in the coming year, but if you're interested in writing for us, you don't have to wait, come write for us!
Content is King
As in our previous two full years of life, the written word is the most important thing at Meeple Mountain, and we wrote a lot this year, thanks in part to the infusion of new writers. We published 201 written pieces, which is nearly more than than the 2 full years previous. How do the numbers break down?
124 Reviews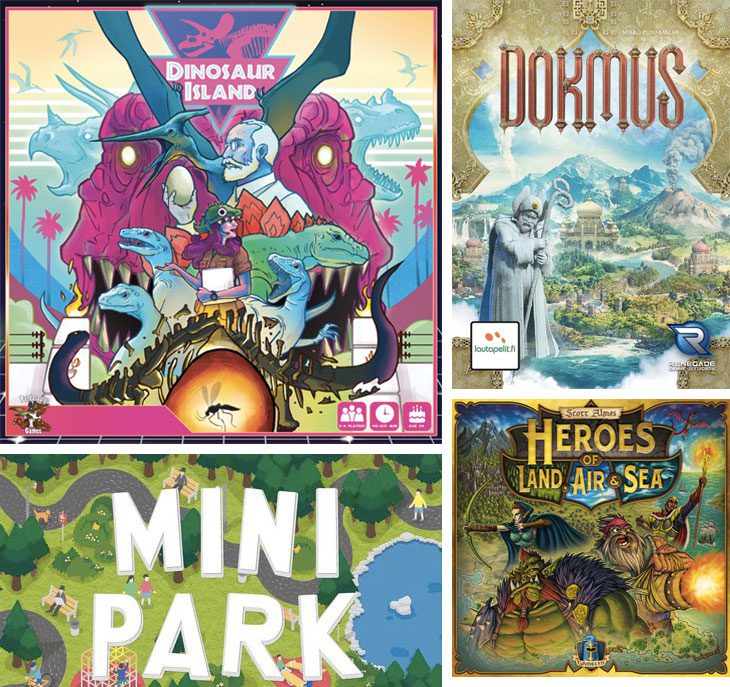 The number of reviews we published jumped dramatically, thanks to the increase in our writing team, accounting for 27% of our traffic. New voices also means new and varied tastes in games. That said, our most popular reviews all trended towards the heavier end of the spectrum. Coverage of games like Dinosaur Island, Thunderstone Quest, and Heroes of Land, Air, and Sea topped our charts, which meant that worthy games like Ancestree, Dokmus, and Mini Park simply didn't get as much of our reader's attention. What can we say, you all know what you like.
13 Top 6 Lists
Our Top 6 lists continue to dominate our web traffic, pulling in nearly 30% of our yearly intake, with only 13 total pieces. Our two biggest surprises were September's Top 6 Games that Changed Board Gaming Forever, and December's smash hit Top 6 Games that are Hard to Teach. All in all, this continues to be a huge traffic boost for us.
5 Interviews
Our interviews pieces are never a big traffic generator, but they're a chance for us to exercise our curiosity and find out more about people we're interested in. This year saw us stretch a big and interview Alex Roberts, designer of the Star Crossed RPG system, and Vital Lacerda, heavy game designer extraordinaire. We've already got one interview booked for 2019 but who else will show up?
47 Articles and Editorials
We published a larger than last year number of articles and editorials, thanks in part to our new series First Take Fridays. In FTF our writing team picks a game they've played for the first time (old or new as long as it's their first time playing it), and writes up a paragraph or two about their thoughts. We published a short story about a Genie and a Euro gamer, our board game gift guide, and talked about how Fog of Love needed more options for non-straight gamers.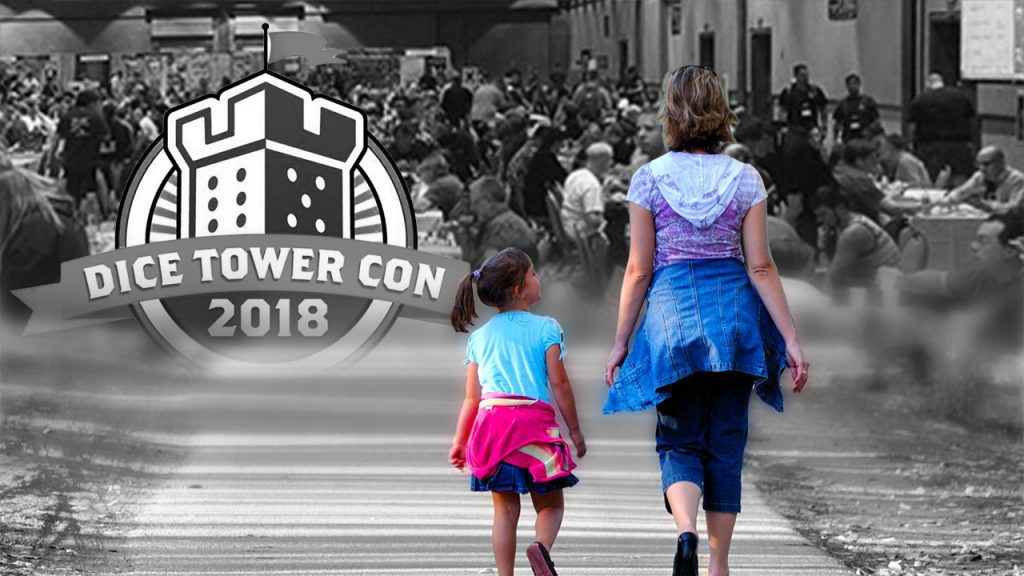 We even had three certified hits when Wendy talked about the Dice Tower con experience she shared with her daughter, when Kurt leveraged his experience as a game teacher at the former Monopolatte coffeehouse to discuss 6 types of games that are surprisingly hard to teach, and we celebrated 6 (now) classic games that changed gaming forever.
9 Board Game Award Nominations (and counting)
This year was the year we finally dipped our toe into the board game awards pool. In early December we announced the Diamond Climber Award for board game excellence. This has been something I've wanted to do for some time, but I had to wait until we had enough writers to offer a fair spread across all of the 2018 releases. We still have only touched the surface, but we have nominees in 12 different categories, and we've also created a public voting option so that you can pick YOUR favorite titles from 2018.
Traffic & Social Media
Last year's traffic numbers were great, but this year's numbers were fantastic. We ended 2018 with an average of 25,000 pageviews which is amazing. Our Instagram account has over 1200 followers, our Facebook page has over 1100 followers, and we have nearly 2,800 followers on Twitter. You like us, you really like us!
Board Gaming in Nashville
Last year we had some great things to report about our events in Nashville. This year is no different. Board gaming in Nashville is growing by leaps and bounds, with active groups all over the city. People love gaming, and gamers love Nashville.
Nashville Game Night
Nashville Game Night is still the largest and most popular, averaging almost 80 attendees per event. In fact, we're launching a trial run of a monthly event in Smyrna, just 30 minutes south of Nashville. If you live near that area, check out our Facebook event page for more details.
Nashville Tabletop Day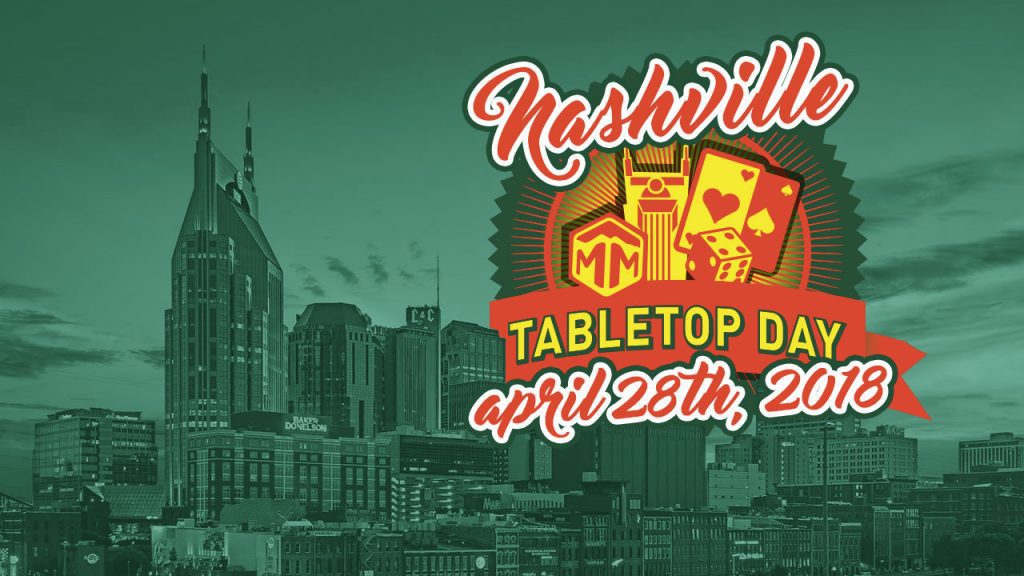 Running Nashville Tabletop Day has been an amazing and rewarding experience. Gamers have joined us from all over Middle Tennessee, and the southeast for a fun filled day of gaming and prizes. This year we had over 350 attendees…what will next year look like?
Meeple Mountain Board Game Cafe
You might know that we've been working towards opening a board game cafe here in Nashville. While that's still a goal for us, the realities of the Nashville real estate market have forced us to put that work on hiatus. Opening a new business, especially one that's untested in Nashville is harder than we expected. But who knows what changes 2019 might bring?
2019 Is Looking Up!
2018 has brought so many great things to Meeple Mountain, and to board gaming in general, that we're excited to see what might come about in 2019. We're already publishing 4 or more pieces a week, so moving to a 5 day a week release schedule seems like a no brainer. But this is the year I want Meeple Mountain to dive into video. The written word will always be of paramount importance to us, but video content is just so compelling, and easy to consume that we just have to give it a shot. Will we succeed?
Only the next 12 months will tell us if we made it or not. Will you join us on a journey through time?
Peace!
Andy Matthews
Founder of Meeple Mountain
Editor of MeepleMountain.com