Join us as we review the 2018 Best Artwork nominees for the Diamond Climber, the 1st Annual Meeple Mountain Board Game Awards.
We've announced the winners of the first annual Diamond Climber board game awards. Head on over to the announcements page to see which titles won!
---
When you see a beautiful piece of artwork on the cover of a board game, you can't help but be drawn in, wanting to find out more. Great artwork can engage a player, help immerse you in the game, and also make the game easier to play. The games in this category have proven that their art is beautiful to look at, but functional as well. Here are our nominees for Best Artwork of 2018.
Brass: Lancashire/Birmingham
Long a favorite of heavy gamers everywhere, Brass got a facelift and a re-titling in 2018. Reborn as Brass: Lancashire it features fantastic photorealistic artwork from the dynamic duo of David and Lina (collectively known as Mr. Cuddington).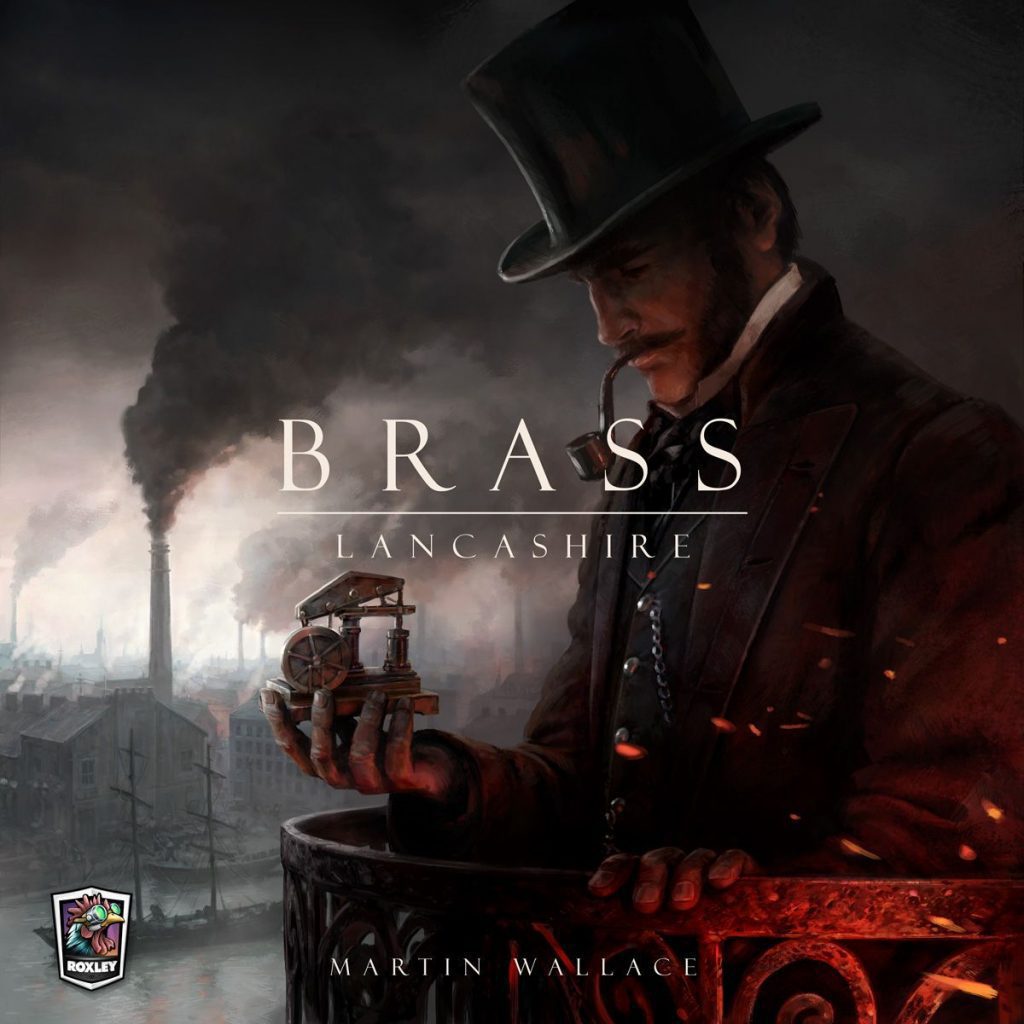 Publisher: Roxley Games
Designer(s): Gavan Brown, Matt Tolman, Martin Wallace
Artist(s): Mr. Cuddington (David Forest, Lina Cossette)
Treasure Island
Vincent Dutrait proves time and time again why he's one of the best artists in all of board gaming, and why is his style is so immediately recognizable. The cover for Treasure Island is a gorgeous recreation of the classic story, full of intrigue, mystery, and color.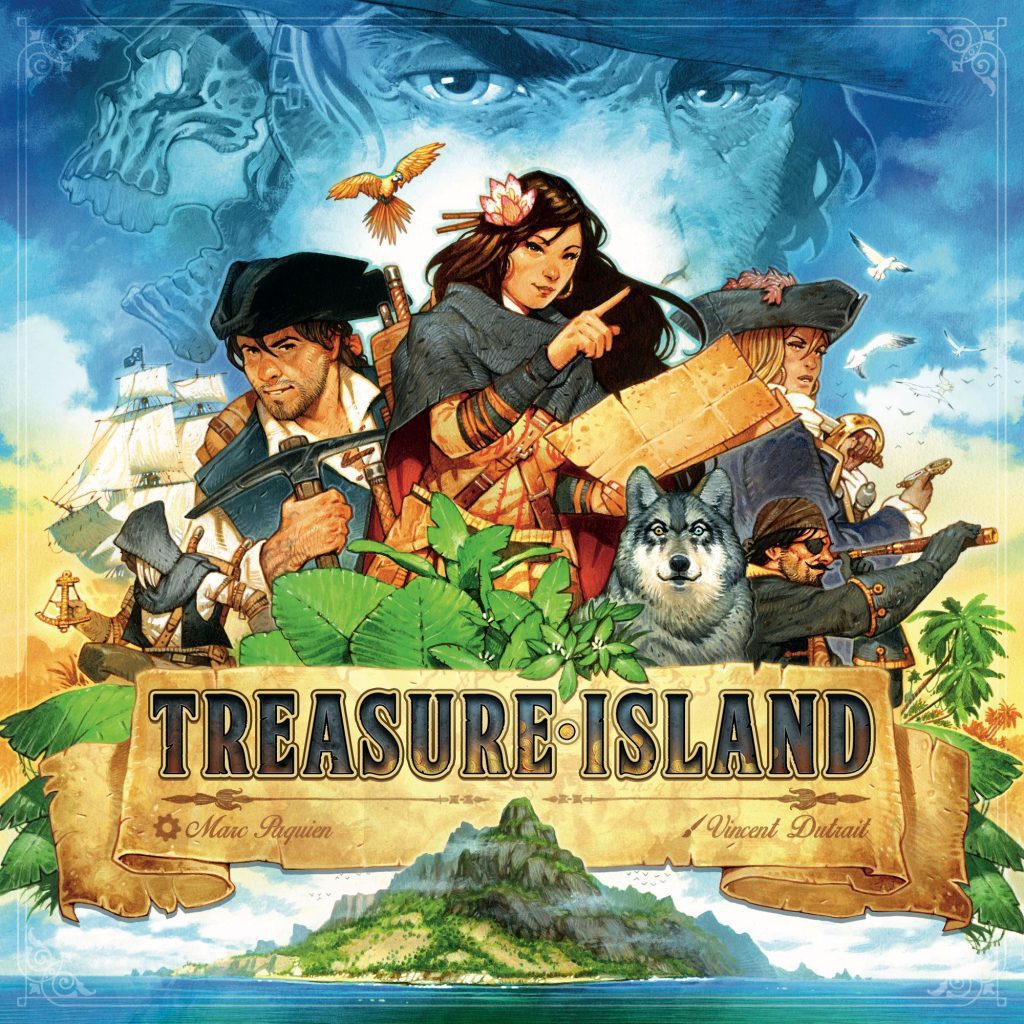 Publisher: Matagot
Designer(s): Marc Paquien
Artist(s): Vincent Dutrait
Root
Root took the gaming world by storm in 2017, raising over $600,000 on Kickstarter to bring their "woodland in strife" vision to life. When Root landed on people's doorsteps and gamers started playing it, Root was almost universally acclaimed as a great game: with warring factions, asynchronous gameplay, and some of the most interesting meeples ever.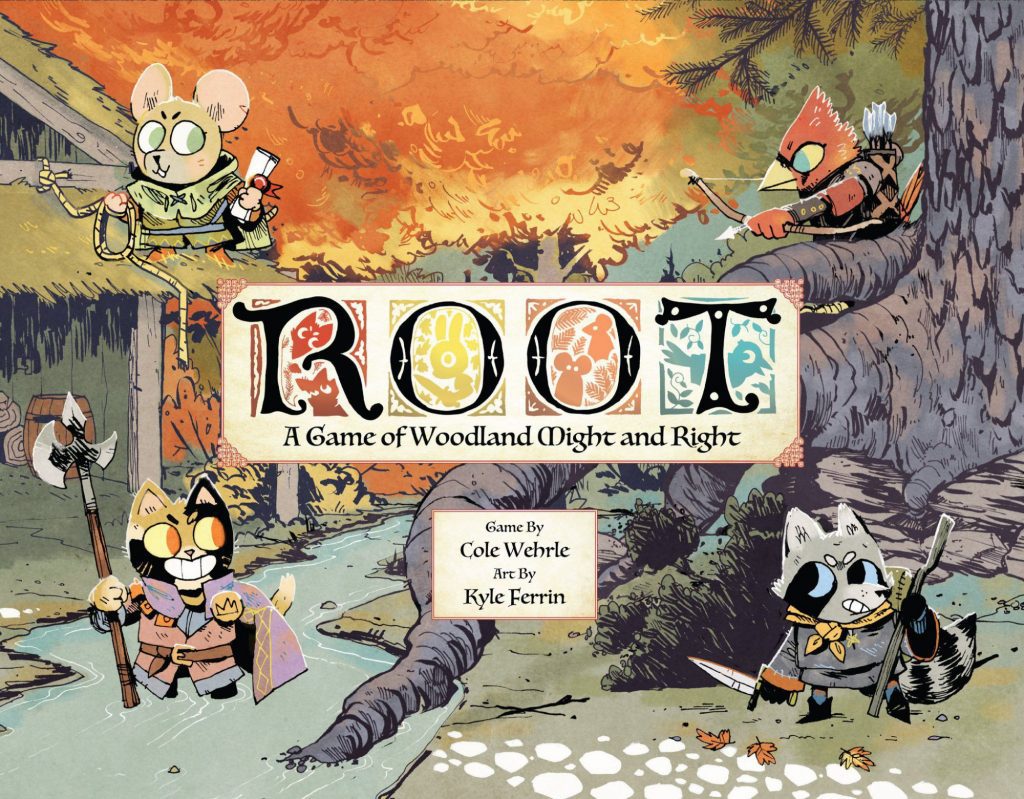 Root's artwork is…unconventional; seemingly more suited to a children's novel than a tactical wargame. But the combination of it's playful whimsical artwork and stripped down graphic design provide an interesting counterbalance to the confrontational nature of it's gameplay. Even if you lose, it's hard to be mad when you tell people you were beaten by a raccoon or some field mice.
Publisher: Leder Games
Designer(s): Cole Wehrle
Artist(s): Kyle Ferrin
Sunset Over Water
Sunset Over Water, skillfully illustrated by Beth Sobel, is a complete celebration of art. Every card features custom landscape scenes and in fact the entire game is centered about players becoming artists; journeying into the wilderness to capture lush portraits to sell to your patrons.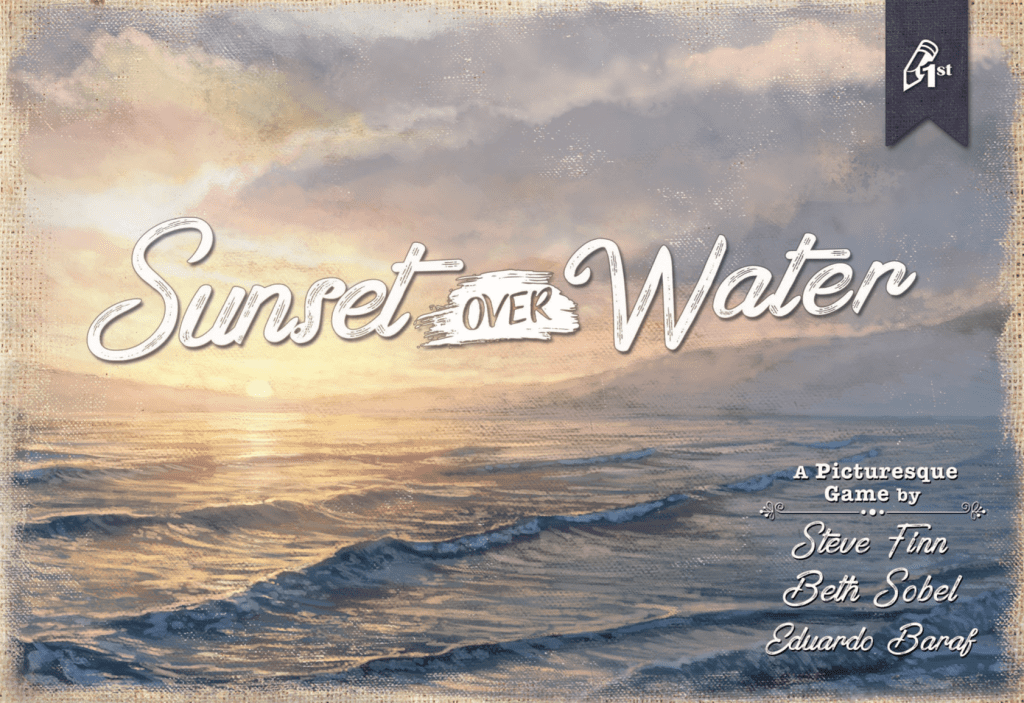 Read our full review of Sunset Over Water.
Publisher: Pencil First Games
Designer(s): Eduardo Baraf, Steve Finn, Keith Matejka
Artist(s): Benjamin Shulman, Beth Sobel, Helen Zhu
Everdell
Everdell is a breathtakingly beautiful game illustrated by Andrew Bosley who skillfully realized the world of Everdell. Everdell, and the other games on this list, prove that it's not enough to have a good game, you must have a hook to draw us in. Andrew provides that hook with his lavish illustrations of anthropomorphic forest creatures which instantly transport you back to a childhood filled with Redwall, The Wind in the Willows, and Watership Down.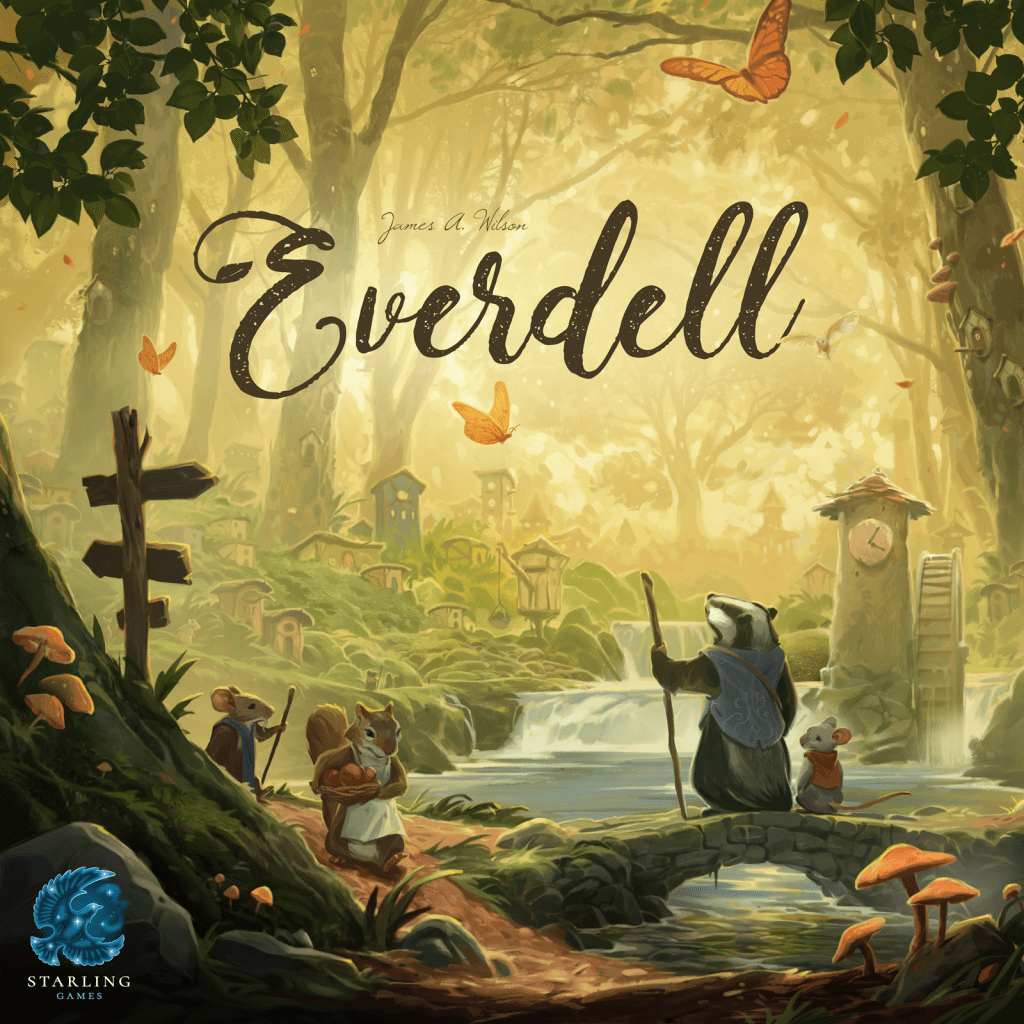 Read our full review of Everdell.
Publisher: Starling Games
Designer(s): James A. Wilson
Artist(s): Andrew Bosley