Join Andy as he reviews the real simple, real fun word association game Blank Slate from The Op.
Sometimes when you hit upon a simple game design concept, you've just gotta run with it. The concept might be as easy as a deck of cards and a writing board; and when that game turns out to be loads of fun to play, well, that's just icing on the cake. Join Andy as he reviews Blank Slate from The Op.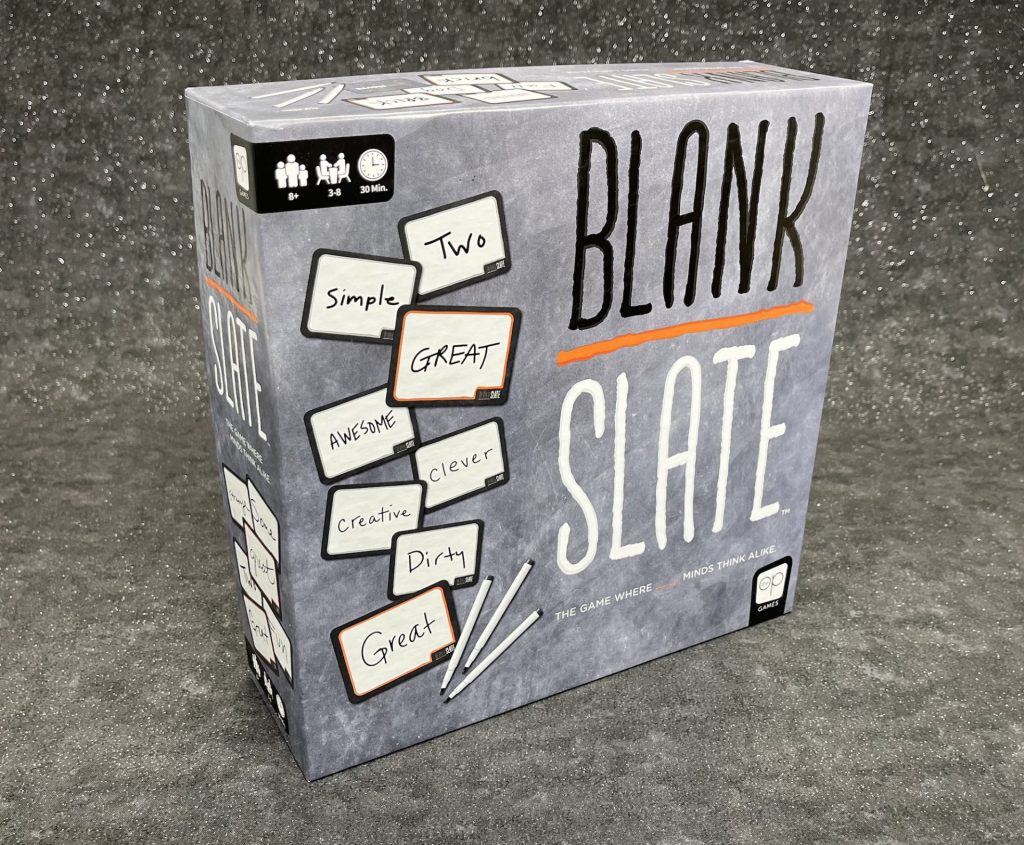 Blank Slate in 90 Seconds
In Blank Slate players compete to be the first to earn 25 points by "completing" words or phrases printed on a card drawn by the current player.
Setup is quick: pass out a miniature dry erase board and marker to each player, shuffle the deck of word/phrase cards, and write everyone's names down on the dry erase scoreboard.
Draw a card, then pick your preferred side. The cards will all have a single word or part of a word, and an empty space. Sometimes the space is at the beginning, sometimes it's at the end. Show all the other players the card, then get to work.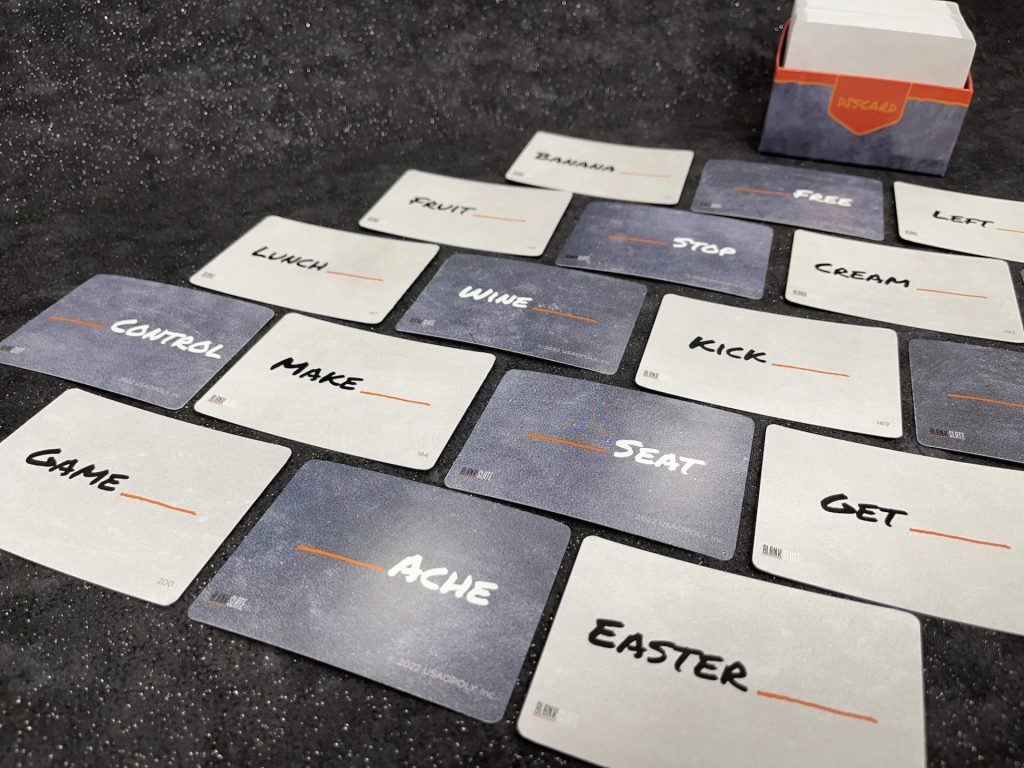 Your goal is to write something in the blank space that completes a full word or phrase. Scoring is almost as easy. Once everyone has revealed their answer, look around the table. Any player whose answer exactly matches that of one other player receives 3 points. Any player whose answer has two or more matches receives 1 point. Finally, any player whose answer has zero matches receives 0 points.
Play until one player hits 25, and they're the winner. And that's how you play Blank Slate!
Final Thoughts
I can remember back in 2015 when Codenames came out. It was a huge hit, but for some reason, I avoided playing it for almost a year. And then one game night I tried it with friends and immediately ordered a copy to take on vacation with me. It turns out one of the things I loved about Codenames was the word association aspect. It requires quick thinking and a good vocabulary, but most of all it expects you to know the people you're playing with.
Blank Slate has a lot of similarities to Codenames. You're presented with a blank space and you're expected to fill it, but you want to do so in such a way as to maximize your points. And that requires you to avoid the obvious answers in favor of an answer just obscure enough that your wife will guess the same thing…but not your father in law, or daughter, or best friend. And the entire game they're all doing the same thing. But then you go through a couple of turns where you get 4 other people guessing the same word, or worse no one. And the other player's points are adding up and you've got to reevaluate your approach…or maybe I'm just overthinking it.
Blank Slate is not a deep game, but it is a fun one. The components are good, the gameplay is solid, and it supports up to 8 players. And if you enjoy word games like Codenames, Just One, So Clover, or Master Word, then Blank Slate is a great addition to your library.