Justin dives into 2021's Unlock! entry, Legendary Adventures, for this spoiler-free review.
Unlock! is a good friend of the family here at Meeple Mountain. We've reviewed all the following games from this "escape room" game series: Escape Adventures, Secret Adventures, Mystery Adventures and Exotic Adventures.
When publisher Space Cowboys (through their distributor, Asmodee) reached out with a copy of 2021's Unlock! Legendary Adventures for review, I was excited to run through another escape room-style single-play mystery game. I've played so many over the last year or so: four of the Unsolved Case Files games from Pressman, two of the Cold Case games from ThinkFun, Suspects: The MacGuffin Affair from Studio H, and a couple of the EXIT games.
But I hadn't played any of the Unlock! games. Trying out a new series that is already so well loved by the team was pretty cool.
For some notes on how to play an Unlock! title, you can re-read my colleague Ashley's review of Escape Adventures. All the games play using the same systems—the use of an app, a deck of cards, and a one-hour time limit to solve that specific mystery. I'll summarize my final thoughts about the three cases included in Unlock! Legendary Adventures in this spoiler-free review!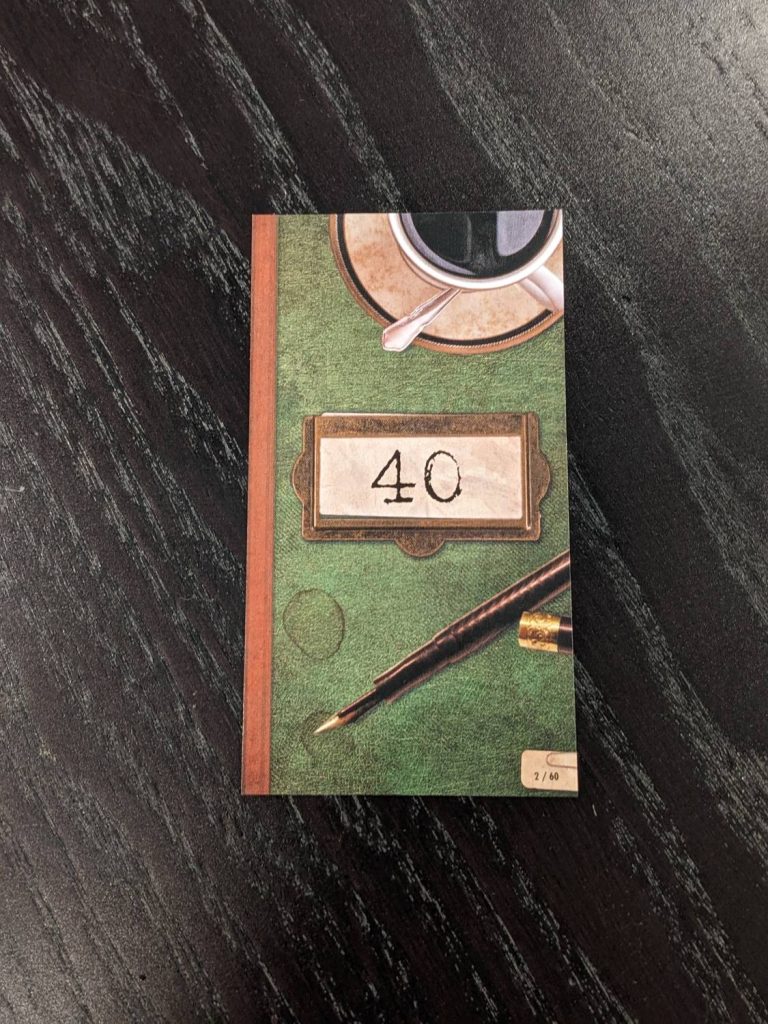 Action Story (Easy)
Let's start with the basics: nothing, even the tutorial, is what I would call easy in a game of Unlock!.
That means that while Action Story is interesting, with a fun story that really does have a nice pace to it, some of the puzzles don't lean into the logic that I was expecting. The first half of this scenario was excellent, but the back half became a bit too much like exercise—just putting in reps. There are certainly some creative bits here, but my wife (my escape game partner extraordinaire) agreed with me that this module really lost steam by the end.
In many ways, Action Story's biggest issue is that it feels like the designers were really trying to stretch a 30-minute game into a one-hour time box. Again, some parts work here, but Action Story overstays its welcome.
Robin Hood: Dead or Alive (Medium)
The best of the options in the Unlock! Legendary Adventures box, Robin Hood: Dead or Alive was mostly a home run.
Like many past scenarios, Robin Hood: Dead or Alive did feature a handful of challenges that involve ridiculous stretches of the imagination to solve. I won't give anything away, but there were a couple of moments where my wife and/or I threw up our collective hands after asking for a hint because there was no way I was going to think of [solution deleted].
That said, the creativity required to complete the challenges in Robin Hood: Dead or Alive was fantastic, leading to so many great moments. We finished in 62 minutes, and the finale for this one was a treat. (My wife and I never finish any of these things in an hour. Maybe we need to play more escape room games!)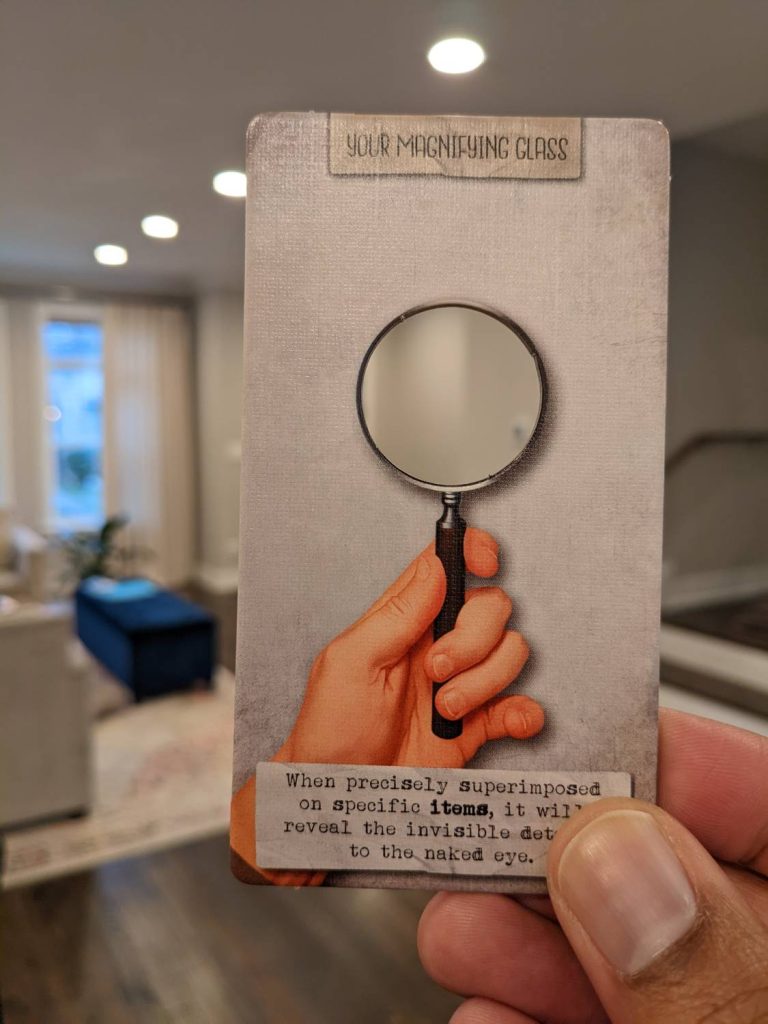 Sherlock Holmes: The Case of the Burnt Angel (Ridiculous)
OK, maybe the fine people at Space Cowboys believe this case to only be "hard." But this is the only time I think I've asked for a hint on any of the one-shot escape room investigation games on the very first turn.
And, that wasn't because I didn't know what to do. Like all the clues in the Unlock! games, you are typically trying to decipher a number to find the next card in your list of clues. Using the magnifying glass required during this 90-minute adventure (this is not a spoiler, as the magnifying glass is included with the items needed to play), I read the number and found a card that made some sense given where the case needed to go. But then I realized that I was off track.
Thanks to the loss of minutes due to penalty (in Unlock! games, penalty minutes are added any time you guess incorrectly in certain sections), and so many moments that I wanted to flip my game table over, I did not enjoy my experience with this final case at all. Any time I felt good coming up with a way to move forward, another card would come in almost immediately afterwards that didn't make as much sense. 
Win, Lose, Draw
Robin Hood: Dead or Alive was easily my favorite experience in this box of missions, and one that despite a few "come on, man" moments is highly recommended as the one to try first. I just loved the creativity in that adventure as players had to come up with a solution. That case was a win.
Sherlock Holmes: The Case of the Burnt Angels is the reason I wanted to set the entire box of adventures on fire. I hope I never meet that case in a dark alley!
Action Story is a draw for me. I enjoyed the first half of that adventure, but in the end it badly overstayed its welcome. As is often the case, there are some creative moments, but Action Story is the only case where it felt like the designers were just building out twists and turns in the plot to try and fill up a full hour.
As a first experience, I like the app interface for the Unlock! games quite a bit, and I'm sure I will try other boxes based on this first play. If other cases are as strong as how Robin Hood: Dead or Alive landed for my family, then there will be rich experiences available soon. Plus, like all investigation games, these are great to pass around to friends and family. As a date night activity, these are uniformly awesome activities, even if the end results don't always work out in your favor.