Meeple Mountain was given the opportunity to attend this year's GAMA Expo in Reno, Nevada. Justin offers his thoughts on the biggest annual tabletop trade show in North America!
When our fearless leader, Andy Matthews, reached out to see if I would be willing to go to GAMA Expo in mid-March I jumped at the chance!
GAMA (The Game Manufacturers Association) runs a trade show every spring to give  approximately 300 retailers the chance to meet with publishers and learn more about the games retailers want to stock on their shelves. GAMA also runs the Origins Board Game Convention.
For the first time, GAMA extended invitations to about 25 media outlets, including Meeple Mountain. It was a fantastic opportunity to see the industry up close. What kinds of games will retailers look to stock? What games will publishers push to the retail channel? How will publishers connect with the media to ensure their newest games see the light?
I spent 3 days in Reno; one day was spent mainly in seminars and industry sessions, while the next 2 days were a mix of meetings with publishers about their newest games and the games which will hit shelves later this year.
Sound interesting? Come behind the curtain with me as I tell all!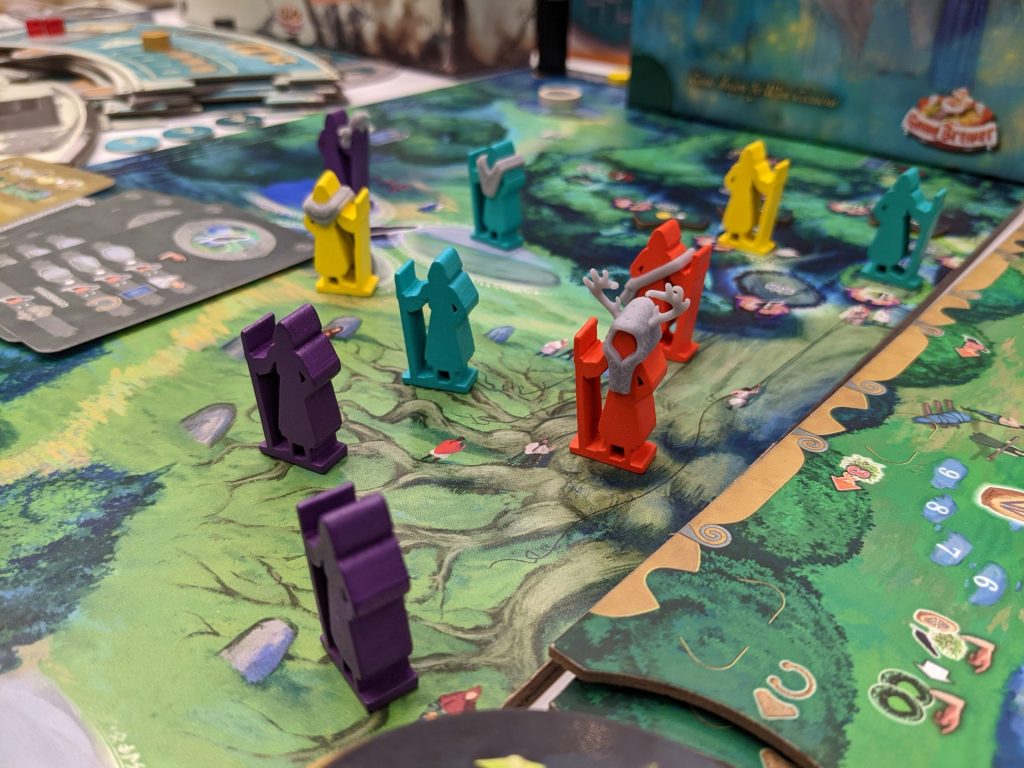 "It's So Quiet"
That's the line I heard more than any other from various publishers and media walking the expo hall floor during the show. And in this case: quiet is a beautiful thing.
You see, GAMA Expo has the look of a big convention: publishers with booths, people wearing badges, lots of large, colorful ads for upcoming games.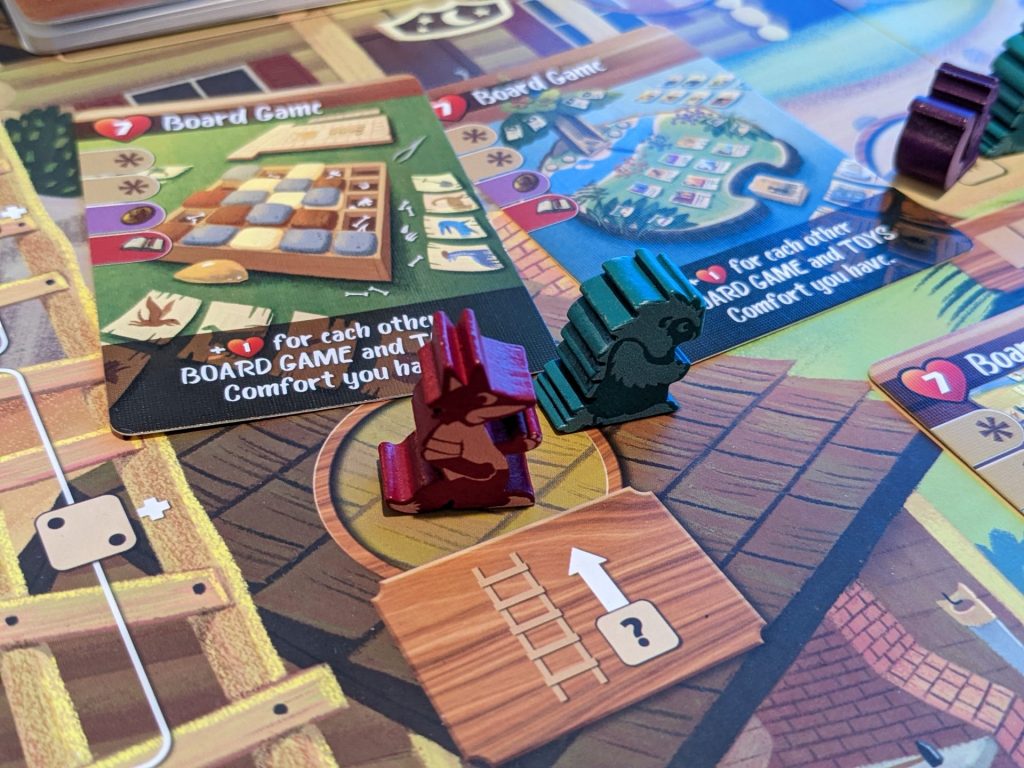 Except there are only about 1,400 people at the event. Spread across a massive trade show floor, and with only 2 days of expo hall time (as opposed to 3 or 4 days like many other conventions), this gives the entire affair a much more leisurely feel.
Retailers have lots of space to stroll each aisle and take in the products on display. Publishers get lots of quality time, by sending plenty of staff (marketing, sales, executives, volunteers, game designers) to chat with retailers about their products. Media can comfortably interact with publishers to chat about current and upcoming games.
Win, win, win.
This is in no way a sign of disrespect for fans. As a guy who loves crowds, I still enjoy going to shows like PAX Unplugged and Gen Con to demo more games, take cosplay pictures, and soak in the raucous, almost party-like atmosphere.
But GAMA Expo was different. Intimate. A great opportunity, between the daytime expo hall events and the evening networking events, for media to have more casual conversations about not just the tabletop hobby, but life in general.
Take, for example, a few of the conversations I stumbled into while at the show. I had the chance to chat with AJ Porfirio of Van Ryder Games (Final Girl) and Keith Matejka of Thunderworks Games (Cape May, Roll Player) about the success of some of their recent games, in between joking about lots of other random topics.
I spent time speaking with Conor McGoey of Inside Up Games about the success of their recent Kickstarter for Earth, and how the mix of content creator coverage for the game gave audiences a wide array of opinions on the game. And I had the chance to chat with many of the other hosted media at GAMA Expo about how we differ in covering the biggest games, all while socializing in a room called The Safari (a hotel suite complete with a large elephant overlooking a hot tub, with tusks on the entrance!).
These types of random meetups popped up a dozen or more times over the 3 days I was in Reno. Fantastic!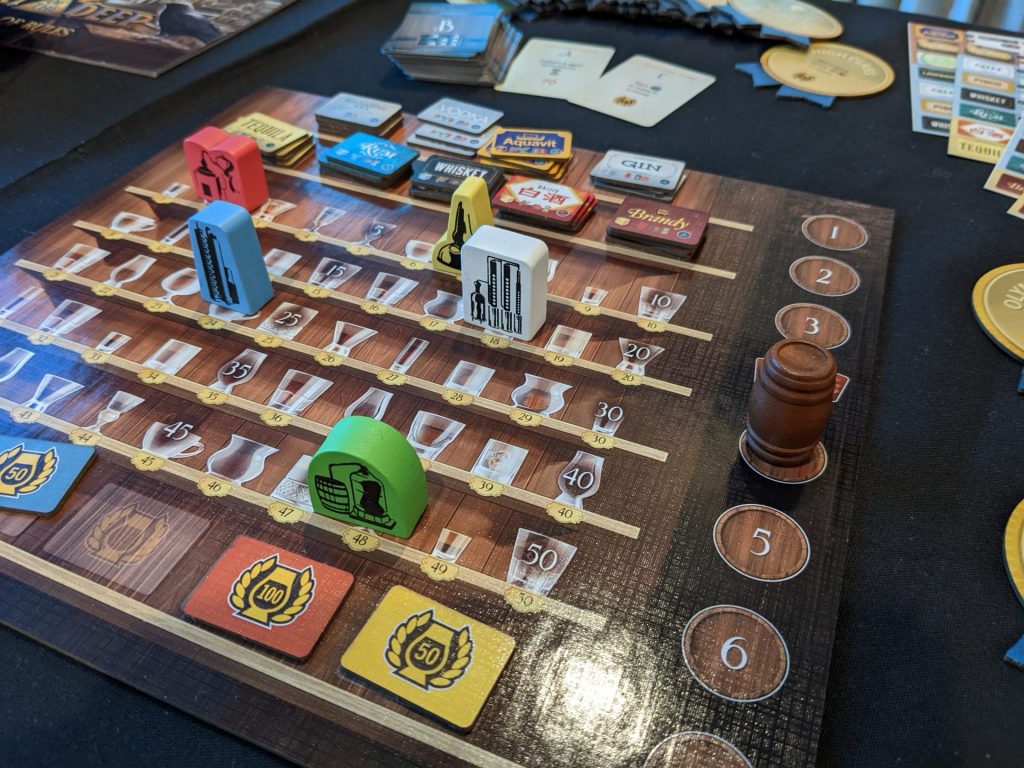 The Horizons Fellowship Program
GAMA, like other member associations, had its share of honest conversations about inclusion over the last few years, particularly as it relates to the lack of diversity in the gaming industry.
In the wake of this, GAMA created the Horizons Fellowship program, aimed to create more diversity in both the publishing/design and retailer space. I had the chance to attend the graduation program on the third night of the show and it was an amazing display.
GAMA, through sponsors such as Chip Theory Games (Too Many Bones), was able to sponsor 4 retailers and 5 publishers at the trade show to give chances to BIPOC (Black, Indigenous, People of Color) that wouldn't otherwise have been available.
GAMA received 40 submissions for the 9 spots that were covered by sponsors. It's a great program and one that inspired me to not only join GAMA but also offer my expertise in the DEI (Diversity, Equity, and Inclusion) training space for future initiatives with member organizations. Kudos to GAMA for taking steps in the right direction to bring more inclusion to the tabletop industry.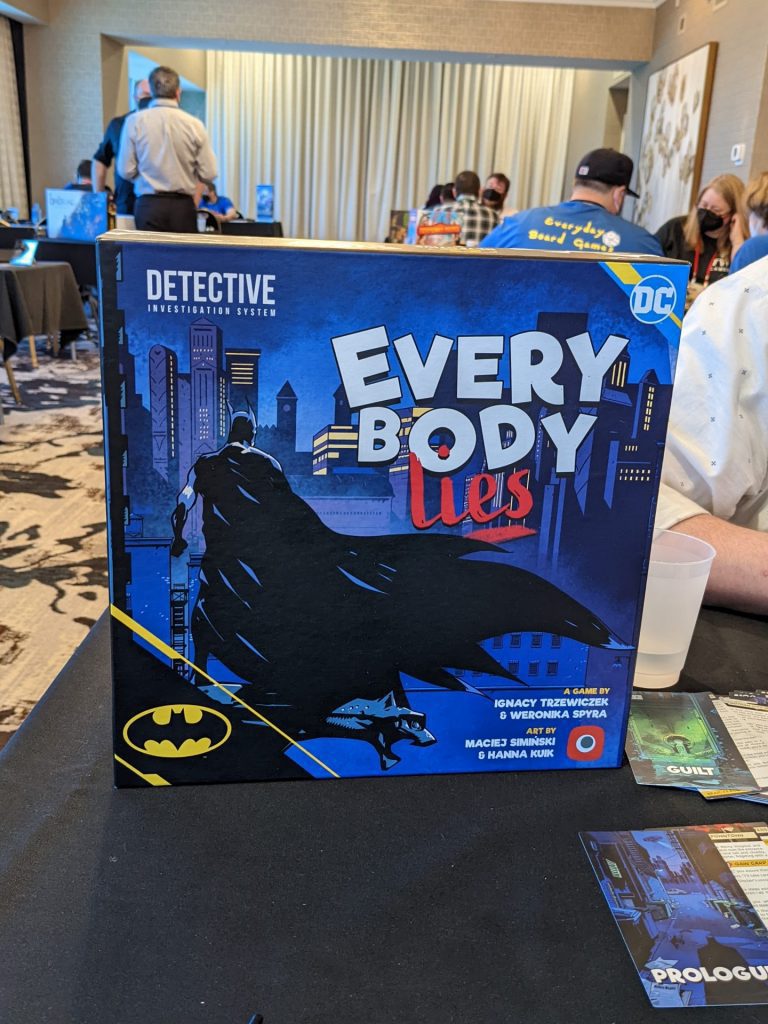 How About the Games?
GAMA Expo did a great job integrating the media for the first time with a couple of opportunities for publishers to interact directly with the content creator community.
First, there was a "first look" room to allow content creators the chance to preview games that were hitting shelves later this year. Some of these games included Tenpenny Parks, from Thunderworks Games; Block and Key, from Inside Up Games; Long Shot: The Dice Game, and a Batman game from Steve Jackson Games, which is being given the Munchkin treatment.
Wednesday featured my favorite moments of chaos during GAMA Expo: a media "speed networking" event that had more media than publishers! We were taken to a large suite with about 15 games on display. Publishers made a 5-minute pitch for each game followed by content creators giving publishers an overview of that media member's outlet.
It was a blast, and a great chance to work on the elevator pitch for how we talk about Meeple Mountain to the publishers who didn't know us. We also got to see a few games that at least I was less familiar with: Distilled, from Paverson Games; Batman: Everybody Lies, a game based on the mechanics of the Detective series from Portal Games; Bigfoot: Roll & Smash, from XYZ Game Labs; plus, a game we just reviewed, Creature Comforts, from KTBG.
We'll have reviews of many of these games coming soon. My only hope for next year: more media, more games, and more time to have conversations with the community!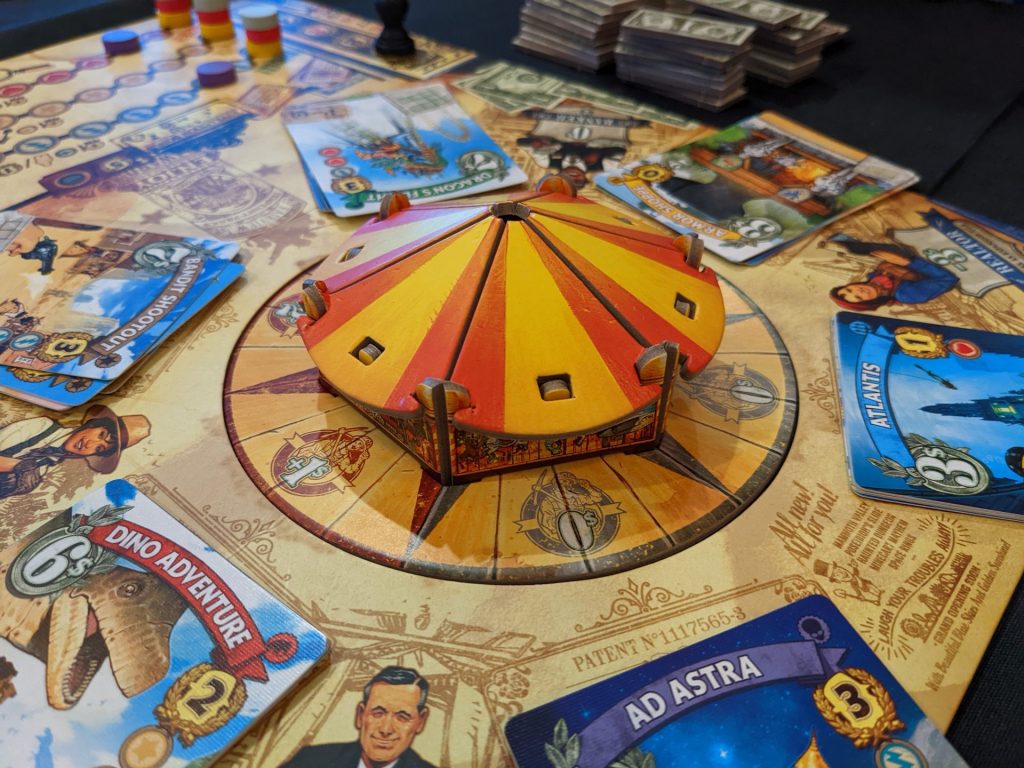 Will We Go Back?
For the media, I don't think there is a better way to connect with publishers like GAMA Expo. The mix of people on hand: the wide variety of publishers, from first-timers up through the biggest players in the industry, such as Asmodee, Games Workshop, CGE, Ultra Pro, WizKids and Funko, all make attending next year's GAMA Expo a no-brainer.
The atmosphere is also one that is ripe for networking and relationship building. GAMA did a great job of creating a schedule that pushed people into spending time with other people. There was a game night every night, hosted in the largest ballroom (bar service and snacks didn't hurt!) and evening receptions on 3 of the expo nights.
I think some of the best things about being a contributor in this industry are on display at events like GAMA Expo. Spending time with other people, in person, was fantastic. Laughing about games and the business of gaming was amazing. Spending time with so many interesting creatives is always a joy, and talking shop with other experts brings the entire experience home.
It was a treat, and one that I know I was privileged to attend. I am definitely looking forward to future GAMA trade shows!