If you love books and board games, these 6 pairings will match your love of literature with your love of gaming.
Board games based on literary works are great ways to immerse yourself in fantasy worlds. You can experience the plots and encounter characters all over again, this time with some added twists. And even if you haven't read a certain book, you can still enjoy the gameplay, and perhaps be encouraged to continue the adventure by flipping through the source material's pages.
So whether you can't get enough of the book or you're not sure if you want to give something a read, below are six board games that book lovers will get a real kick out of.
Polite Society: The Jane Austen Board Game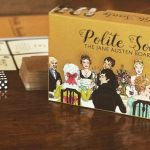 Polite Society is a board game that brings together characters from Jane Austen's books, containing 52 custom character cards from Elizabeth Bennet to Emma Woodhouse. The aim of the game is to be the first player to complete your dining table board with eight guest cards. To do this, you need a combination of the asset cards Wit, Wealth, Heart, and Beauty in order to buy guest cards to add to your table. If you haven't read her works, don't worry — you don't need to know the ins and outs of Austen or her books to have fun with this easy and casual game.
The Lord of the Rings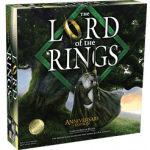 Will you take the ring to Mordor even if you don't know the way? The The Lord of The Rings trilogy-inspired board game The Lord of the Rings by Reiner Knizia is thought to be one of the best games based on Tolkien's canon, and also considered by most to be the first cooperative board game. It loosely follows the trilogy with players needing to get from the Shire to Mount Doom, passing iconic Middle-Earth locations like Moria and Helm's Deep, while hiding from Sauron's Eye. What makes this game exciting is that the closer you get to Sauron, the harder it is to find shelter. Players can also use the Ring to help them, though the Ring-bearer might be corrupted, and Sauron may be alerted to your location.
Buy The Lord of the Rings: The Board Game on Amazon
A Game of Thrones: The Board Game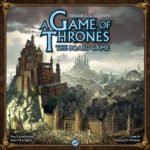 Fight for control of Westeros with this board game based on George R.R. Martin's A Song of Ice & Fire fantasy novels. Winning A Game of Thrones: The Board Game isn't as simple as building a huge army — in fact, the supply track prevents players from doing so as the maximum size of your army depends on your position on the track. Instead, to win the game, you'll need to rely on your negotiation skills, diplomacy, plots, and even how good you're at betraying the other players. If you and your friends have decided to play this game, get ready for up to three hours of battling and negotiating to gain dominance over Westeros.
Buy A Game of Thrones: The Board Game on Amazon
Eldritch Horror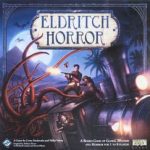 Even if you haven't read H.P. Lovecraft, you are probably familiar with Cthulhu, a part of his Eldritch Abominations, also known as Cosmic Horror. The Eldritch Horror tabletop game is based on this horror, with an aim to banish the Ancient One who threatens to destroy the world by battling monsters and solving mysteries. It's a game that's meant to be difficult, with a player's survival dependent on their actions and rolls. However, what makes people so involved is that players remain part of the game even after their death. And the game contains amazing art and writings to form a narrative that can mirror the darker sides of Lovecraftian horror.
Harry Potter: Hogwarts Battle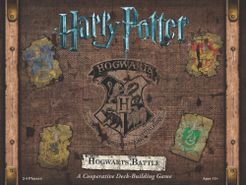 While some may challenge "the chosen one"'s place in true literature, the Harry Potter series almost single-handedly sparked an entire generation's love of reading and threw the "Young Adult" genre into overdrive. The series spawned seven massively successful books, a mammoth Hollywood movie franchise, and countless board games. But none of these games hit the nail on the head quite like the cooperative deck-building legacy game Harry Potter: Hogwarts Battle.
In Harry Potter: Hogwarts Battle 2-4 players act as their favorite characters, magicking their way through the Wizarding World in their quest to defeat "he who must not be named". Along the way our young wizards will acquire spells, items, and allies that mirror those from the books. Harry Potter: Hogwarts Battle is chock full of photography from the movies, and gradually leads the characters through all 7 years of their time at everyone's favorite wizarding school.
Read our review of Harry Potter: Hogwarts Battle.
Buy Harry Potter: Hogwarts Battle on Amazon
Dune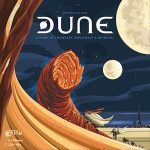 Dune, a board game adaptation of Frank Hubert's novel of the same name, was first released in 1979 and remained out of stock for a long time — until its 2019 reprint came out in support of the 2020 film remake. The aim of the game is to take control of the Dune through any means necessary. All the while, players attempt to pick up valuable spices, deal with giant sandworms, survive deadly storms, and battle other players' military forces. Prepare yourself for up to three hours of mind games to come out on top.
Buy Dune on Amazon
Recap
Book-based board games immerse you in the fantasy world in their own way. If you'd like to jump into more worlds, not necessarily based on books, check out these games revealed from the recent Gen Con 2021.
We think that true fans of literature will love these games as well as the books they originated from. But if you can't get enough of board games and books, check out our perfect pairings of board games and books; 33 matched sets sure to tickle your fancy.