Justin reviews the new expansion for Oriflamme, Alliance!
After getting in a few rounds of the 2019 tactical card game Oriflamme recently, I added the new cards from the latest expansion, Oriflamme: Alliance (2022, Studio H). As long as they are short, I really love "take that" games that are easy to teach and feature great variety from play to play. The Oriflamme games proudly brandish sharp weapons as tools to stab your friends across a table.
Oriflamme: Alliance does what I love most about great expansions: it doesn't change the core gameplay loop at all. (For an overview of the Oriflamme system, check out my review of the base game.)
Alliance gives you ten new cards that can be mixed, matched, or completely disregarded with the two previous sets of cards (from Oriflamme and the game's second expansion, 2020's Oriflamme: Ablaze), then adds a single new ability spelled out in the game's excellent rulesheet and a handful of new tokens.
More is more? Mostly.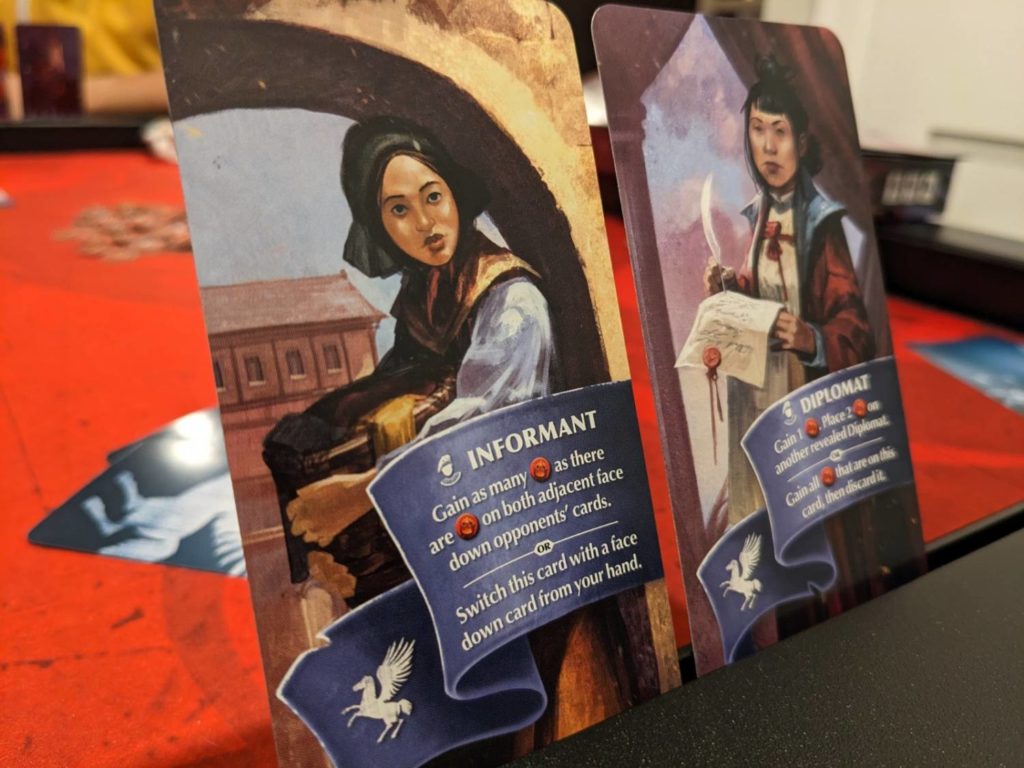 You Still Need a Knife
If you like your expansions with a "more is more" mentality, Oriflamme: Alliance is an easy yes.
The ten new cards do interesting things, and like Oriflamme: Ablaze, Alliance can be played as a standalone game or combined with the other games in the series. (Let's call it an "expandalone."
The new ability in Alliance is Reserve, which lets players move a card that features this ability (Infiltration and Trade) face-up from the Queue to their personal play area. When this happens, the owner gets access to an ongoing power for the rest of that game.
This can be pretty powerful if triggered early. Trade lets you add Influence to the Trade card at the beginning of each round based on the number of cards from your family (set of cards) in the Queue. I found Infiltration to be even better, particularly if your hand features enough cards that eliminate other cards: when eliminating face-down cards, you get two extra Influence on top of the one you get any time you knock out a card.
The cards are welcome additions…mostly. The Magistrate is one of the other new cards, and it features an interesting ability: the Magistrate can either place a Sentence token (new to Alliance) on another card in the Queue, or the Magistrate can eliminate a card with a Sentence token placed earlier.
This card might feature the most difficult ability for newer players. Even the rulebook indicates that the Magistrate is best served when joining forces with another opponent to eliminate a rival's card, which might help with the minor runaway leader problem I've seen in some of my plays of Oriflamme.
But playing the Magistrate face-up might let you target a card that really would be great to eliminate later, particularly if it remains face up in a later round. My initial findings give me a sense that this is the card that will get the least use from other players.
The other cards are great. BIG fan of the Informant card, which pays well if opponents have lots of Influence points on face-down cards. Insurrection might be my favorite card in the entire Oriflamme system. Insurrection triggers once it has an Influence point on it while face down, then serves as a bomb in the Queue that eliminates both of its adjacent cards before returning to a face-down state unless someone takes action against it later.
The players who joined me for plays of Alliance agree: if you had to pick a set of ten cards to use for Oriflamme, the Alliance cards trump the ones in the base game. But if you've got access to both sets and you also have Ablaze, the designers did everyone a solid. The box includes a setup suggestion that offers a way to balance games by combining certain cards from each Oriflamme game.
That means with my two sets (base Oriflamme, Alliance), I have a list of the best ways to build a deck that all players will use for each game. It's simple to use and offers lots of ways to shake up each play.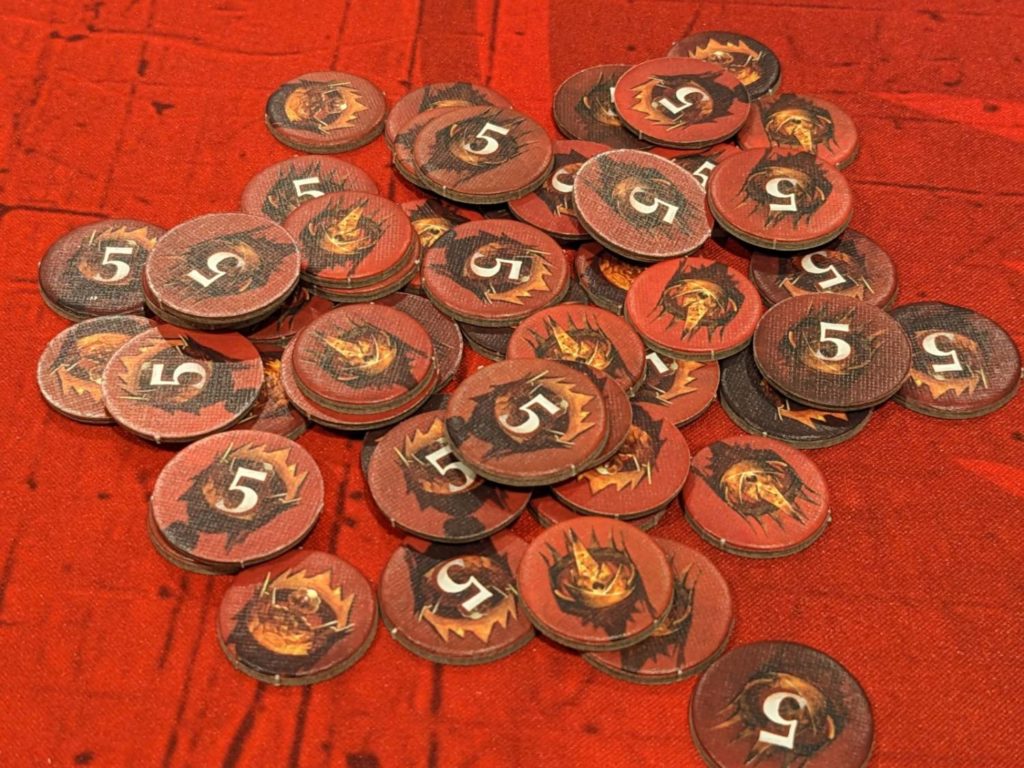 Definitely, Yes
If you like Oriflamme, you'll want to pick up a copy of Oriflamme: Alliance. More options, lots of new cards, no changes to how the game plays and how much you will laugh as your characters get assassinated in the Queue.
Also, a brief nod to the artwork of Alliance. The game has a distinct Asian flair that adds a level of representation that pairs well with the characters featured in the base game. The work here by Tomasz Jedruszek shines and the little details in each of the cards add just enough to the flair of the production.
Maximize your options by picking up all three Oriflamme games, but I think Oriflamme: Alliance is the best of the bunch.