Join Thomas as he broaches an uncomfortable topic in board gaming: colonialism. There are more games than you can shake a first player token at that concern themselves with EMPIRE. But when we play games, what are we playing at?
Board game critic Dan Thurot (of SPACE-BIFF!) recently asked on Twitter about the difference between a review and criticism/critique.
I have the start of an answer to this question. I think this answer can also help lead into some more interesting questions (spoiler alert: We're going to talk about colonialism today). But the question we need to discuss is this:
When we play games, what are we playing at?
The difference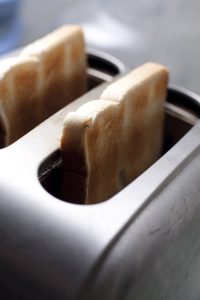 A review, in my estimation, is advice about a purchasing decision. A review gives an overview of the features and whether or not they work. If I review a toaster, my review is intended to explain to other people why they should or shouldn't buy that toaster. Does it toast properly? How long does it take to toast? How reliable is it in comparison to other toasters?
A critique, on the other hand, often becomes existential. Whereas a review pivots around the reviewer's knowledge of a given object, the features expected of it and how well they work, a critique questions what those features are, where they come from, why they are there. A reviewer says: "This toaster toasts toast in 3.5 seconds." A critic says: "Why must the toaster toast in 3.5 seconds? Is there something wrong with the expectations we put on toasters?"
The critic then goes on to answer that question (or doesn't). The reviewer's bread and butter lies in the world of features and effects, while the critic lives in questions, feelings, and tensions. Both are useful and valuable and can function as modes of artistic expression.
I think there is a confusion between the two in our hobby, and this confusion in part stems from not being able to articulate what games are. I think it is this confusion that allows for thoughtless caricatures of ideas, people, and places.
The confusion
There was a Game Informer piece a while back that talked about the psychological benefits of games, and how good ones resemble work: they grant autonomy, foster competence, and generate relatedness to the world around us. I'm no psychologist, so I'm distilling this into a simple line:
Games give the ideal feeling of work.
When we play, we get a feeling of meaning, of accomplishment. It's not a big stretch for me to say that meaningful work and projects are essential components to human happiness. You might disagree, but that's where I'll be working forward from.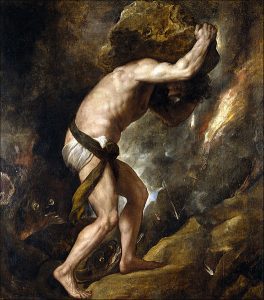 Games do this all the time. Agricola is about making your farm productive, feeding your family, and scoring points. There is an ideal that you work towards (if you're playing the game in good faith). Race for the Galaxy is about building a janky engine that works just long enough to accomplish the goal of winning the game. Having to hold a project together at the seams when it's inches from falling apart is a component of any good project (at least when you're working with me).
When we review these games, we try to estimate how satisfying compared to other similar consumer objects these games are. How much of a dopamine squirt do we get from Agricola as compared to Caverna? How does the quick valuation puzzle of Chicago Express compare to Irish Gauge? How well does Inis compare to other area control games?
When we critique games, I want to ask what we are playing at.
So, what are we playing at?
Because colonialism is a hot button issue right now, let's talk about that. There are more games than you can shake a first player token at that concern themselves with EMPIRE.
Twilight Imperium, Struggle of Empires, Pax Pamir, Tigris & Euphrates, Eclipse, Core Worlds, Civilization: A New Dawn, Colonialism, Endeavor, the list goes on and on.
They're often referred to as 4X games (eXplore, eXpand, eXploit, and eXterminate). These games' success and/or failure is often judged in our community based on how smoothly the experience runs, how much player downtime there is, how the pieces look, what the victory conditions are, and so on and so on.
But what are these games about? What are we playing at when we play them? The vast majority of the time, we're playing at domination, kingmaking, arrangement of forces, violence–or more abstractly, we're playing at power exchange. We're manipulating and maneuvering through structures of power, using them, and being used by them.
I don't see anything inherently wrong with this. Once again, idealized work. Most people don't get to have the experience of absolute power, so getting to play at it is fun. The work of being an empire can be fun. Getting your friends together and beating them up in a way in which everyone has consented to is fine. It can often be therapeutic. But, if we're going to consent to that particular set of exchanges, we also have to consider a few other things. Fortunately,  a game is never only one thing.
When I wrote about Cole Wehrle's sandbox experience Pax Pamir, I mentioned what was literally called The Great Game: A bunch of powerful white men getting together over a map and parcelling it up like it was a game, creating dividing lines across cultures that didn't ask for them (Africa, India, and many others). That of course is not what you're doing when you play Pax Pamir (nobody gets killed when you're playing The Great Game: The Game).
History is full of nastiness. Colonialism birthed horrors that continue to plague our world today. Some people are and continue to be hurt by its effect, both tangibly and intangibly. Art and responsible history seek to reckon with aesthetic and political reality in myriad ways.
So, if we're going to call games art, and we're going to critique that art, we have to ask serious questions about games that scrub away the nastiness in favor of making a palettable consumer object. Mombasa may be a great consumer object, but its "it's a fantasy" ideology is repellent to me. When a game uncritically engages with the exercise of power over the powerless it deserves critique. As a critic, it's my job to point that out. We don't get to have our fun without entailments unless we're going to box ourselves up inside our cardboard.
If your game is about colonizing Africa, you'd better engage with the nasty stuff too, because here in The Critic House of Thomas, we ask why enslaved and murdered people are presented as happy little worker bees.
It's just a game?
Words matter, and the words we use to create and color our lives create and color our games and game experiences, and nobody is exempt from being thoughtful and compassionate when it comes to our hobby. That goes for anybody who wants to call themselves a critic. There isn't any ground to stand on if your only defense is "don't mess with my fun."
Consumer objects are consumer objects. They're things that are bought and sold. I'm not here to critique capitalism. I am here to ask questions about art, what it says and does, and how it affects our hobby.
It's a pretty vapid hobby if all we're doing is flipping switches, placing workers, and pressing buttons.