Halloween is a great time to get together with friends and play some board games. Check out our suggestions for making your Halloween game night special.
Halloween is a time for costumes, candy, and cutting loose with companions and compatriots. But all alliteration aside, one of my favorite things to do around the holidays is get together with friends and play board games.
Elijah Longwell wrote about his journey to create the perfect game night, but today I want to touch on specifically designing a game night for the spookiest of holidays (not including Arbor Day–just what are those trees up to?). Getting people together to play games is one thing, but making a memorable game night experience involves taking that extra step. It's about going the extra mile to create the perfect atmosphere to not just have fun and play games, but create lasting memories that will transcend the games themselves and linger like an 18th-century ghost with unfinished business. Here are some suggestions and things to consider when planning your perfect Halloween game night.
Choosing a Game
Unless you're playing a game with only the ethereal souls of yesteryear, to have a game night you need people. Knowing how many will show up is step #1 to creating the perfect game night. The last thing you want to do is overbook and run out of gaming space, or worse, run out of ice…ultimate party foul. Are you expecting a lot of people to show up? Do you want them all to be playing the same game? Perhaps you need some large-group party games. Are you okay with dividing up into smaller groups to open up more gaming possibilities?
Are you trying to get in the spirit of Halloween and would like a "spooky" game? The Meeple Mountain writing team has curated a list of the perfect Halloween games to get you in that spooky mood. Click in to our Halloween board game gift guide for lots of great recommendations!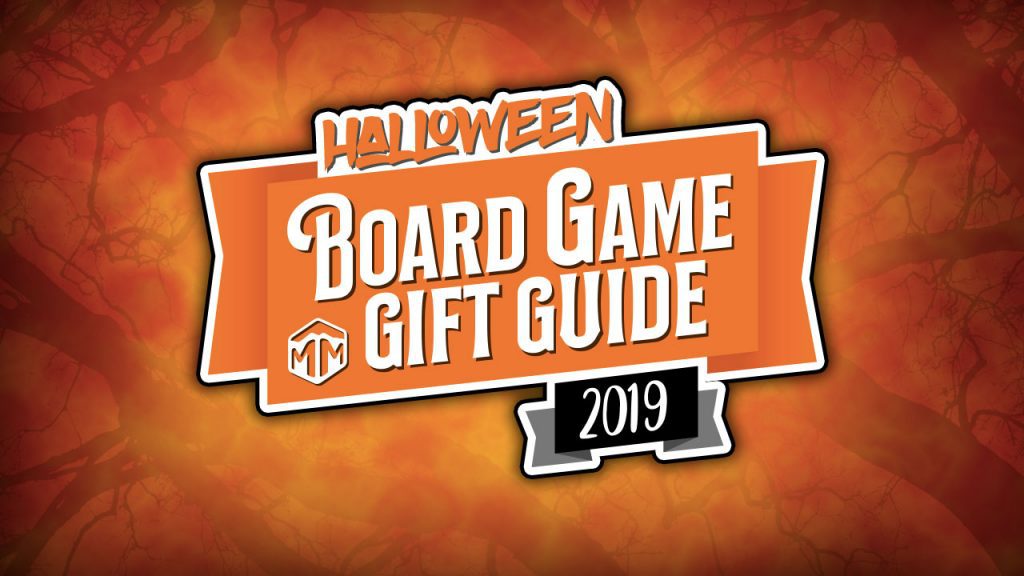 Know Your Audience
Not only should you know how many people are coming, ideally you'll want to know who is coming. By this I mean that you should know what players like and don't like, and plan accordingly. Knowing your players is key to having a good time. Granted, you can't please everyone, but for example, if you know that a number of people coming don't enjoy bluffing, large-scale social deduction games may not be the best choice. Likewise, if most of your attendees are new to modern gaming, deep-diving into long, heavy, and complex  games may not be the best choice.
Setting the Mood
While simply playing a spooky game can be enough to turn your game night into a Halloween game night, if you really want to go the extra mile and add to the experience, you should consider the ambience. What things can you do–outside of the game itself–that will add to the immersive experience?
Music Notes
One thing that I find adds to the immersion is pairing games with some thematic background music. If you're playing a horror-themed game, consider putting on some spooky music. I like to use horror movie soundtracks like A Nightmare on Elm Street or Friday the 13th, but you can consider using sites like www.melodice.org or www.tabletopaudio.com for some good ideas. You'll want to keep in mind that for a lot of people music can be somewhat distracting, particularly if the game requires a lot of brainpower. If you do put on mood music, be sure to keep the volume low enough that it doesn't detract from the gameplay experience.
Look the Part
Another way you can up the ante is to consider the decor. Think about adorning your gaming area with holiday decorations, like ghastly ghouls, spooky spiderwebs, or menacing monsters. Have your guests come in costume. Bonus points for dressing up like board game characters: the Sheriff of Nottingham, the angry Caylus guy, etc.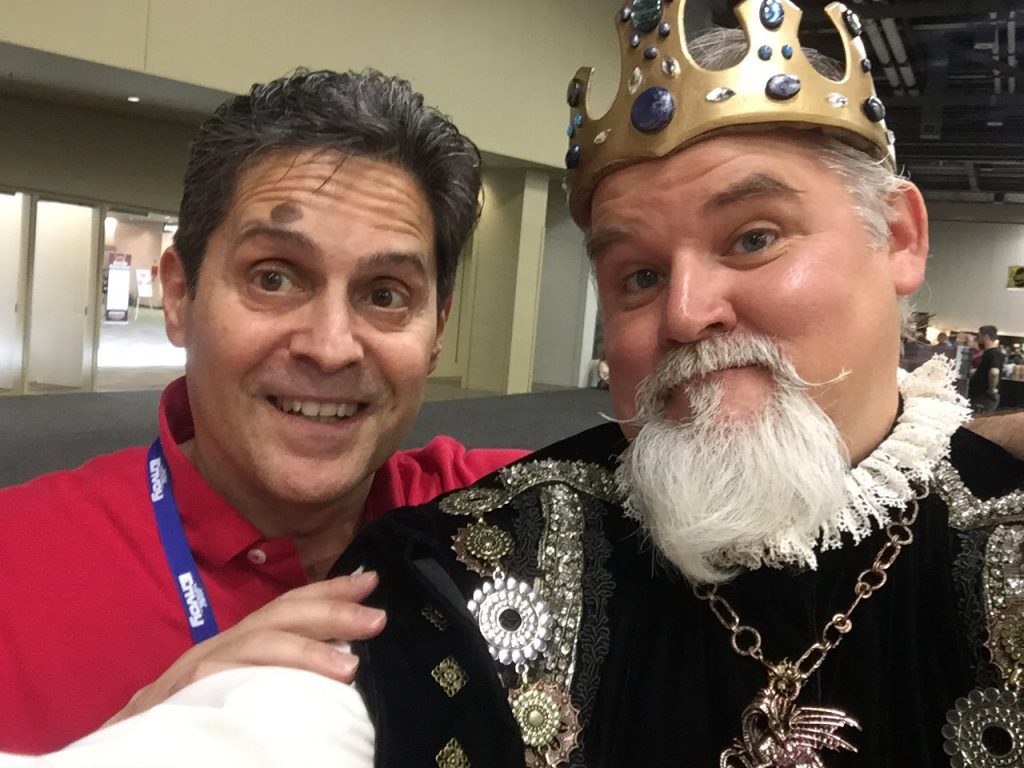 If it makes sense with the game selection, consider turning off the lights and playing by candlelight. Do be careful with live candles though. The last thing you want to see is your game, as well as your game night, go up in flames. (I recommend getting the electric/battery operated ones.)
Freaky Foods
Finally, no party is complete without some quality foods and drinks. Consider making (or buying) some spooky snacks to go along with your Halloween hijinks. Perhaps some "bloody" punch, thematic cocktails, creepy cthulhu cookies, or graveyard dirt cake; feel free to go all out with this one. Even just picking up some Halloween cookies at your local retailer shows that you're going out of your way to make this night special. Just remember that even if you can't make special snacks for your party, great food helps make a great event. Check out our Top 6 Game Night Snacks for some killer ideas.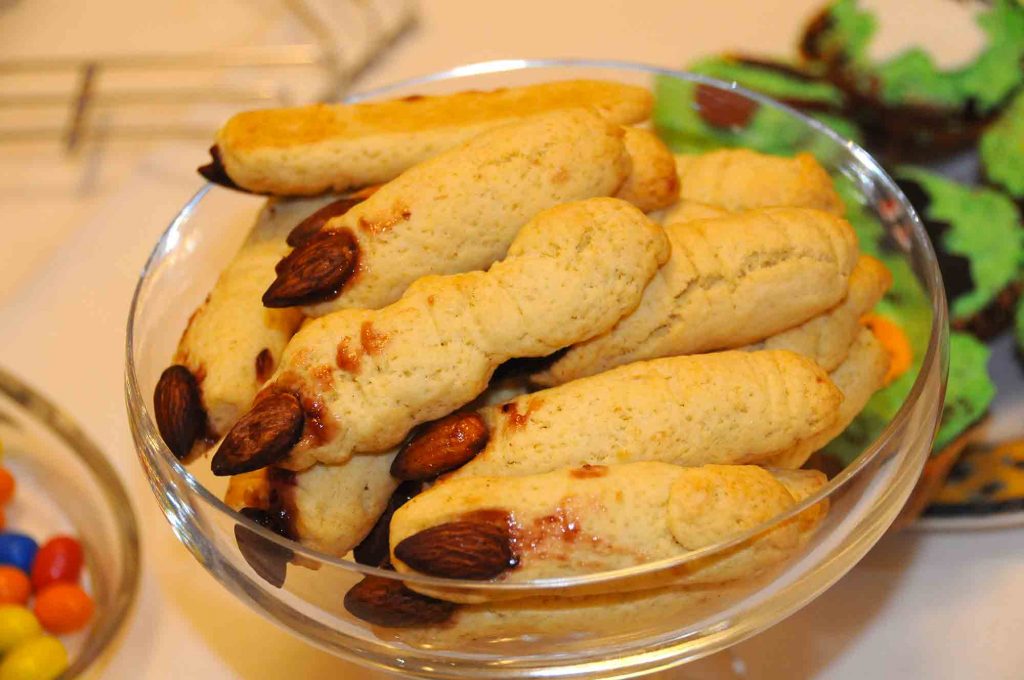 Have a Ball
However you end up going about it, planning and executing a themed board game night is a lot of fun, and creates lasting memories. Going the extra mile to make your game night special is time-consuming, but ultimately rewarding. Hopefully, we've given you some ideas on how to make your Halloween game night a "graveyard smash."
What about you? Do you have any ideas for making your game night special? Let us know in the comments below.