The British are coming! Find out how you and your team of Culper Ring spies can stop them in Ian's review of Spies of Liberty from Escape Notice Games!
Stuck at home with nothing to do except play games? That's the situation the team at Escape Notice Games found themselves in. Rather than twiddling their thumbs, they coalesced around a new venture: creating highly thematic, handcrafted escape room games. One such game is Spies of Liberty.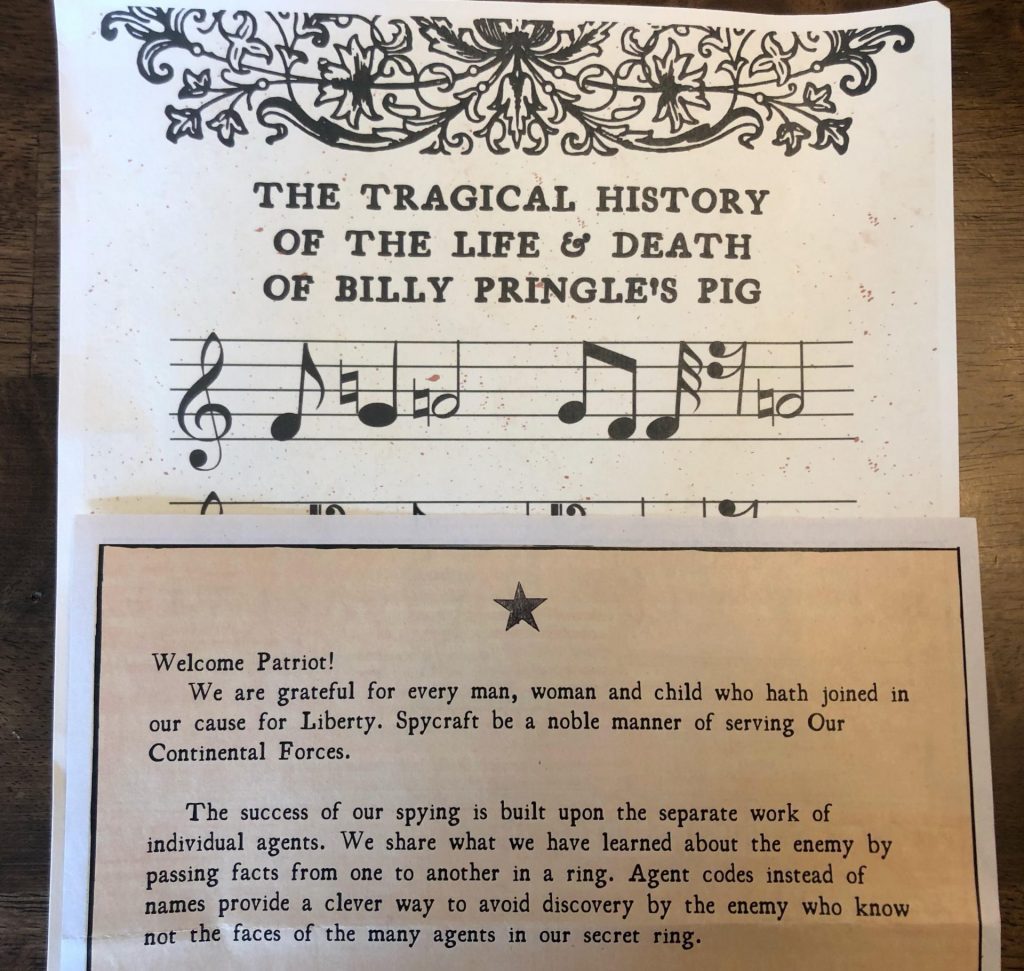 Spies of Liberty will feel familiar to anyone who's done an escape room at home or elsewhere. The introductory letter explains the situation: it's the early days of the American Revolution. The British military threatens the colonies. A docked ship holds secret information that will help the Continental Army in their fight. Your players — the titular spies — are part of the Culper Ring, a historical network of undercover revolutionaries working together to support the war effort. You must decode encrypted communications passed along from other revolutionaries to get the necessary intel and identify the correct boat.
There are three overarching puzzles to solve in order to find the right target. Each larger puzzle contains a series of clues leading players to a 3-digit code unlocking a bag containing the pieces for the next step (or, in the case of the third puzzle, the correct final solution). The players will also have a handful of introductory items, gifted to them at the start, and must figure out how they might combine with later pieces to crack the code.
There's a strong mix of puzzles here: visual, verbal, and deductive offerings to challenge different types of players, and a range of difficulties from fairly simple to quite clever. It's a good balance, inclusive of first-time escapists as well as more practiced puzzlers. My wife and I fall roughly in the middle, so Spies of Liberty was perfect for a light evening of gameplay without some of the infuriating stumpers that have plagued our experiences with other escape room games. Though I felt that Spies of Liberty was maybe just slightly easier than I would have liked overall, the few trickier clues still gave us those lovely "aha!" moments that make this genre work.
More common than "aha!", though, were the "ooh" moments. What Spies of Liberty does exceptionally well is immerse you in its historical storyline. It truly feels like you're finding clues cunningly hidden among the most clandestine sources, whether you're reading hidden messages in yellowed newspapers or learning something secret from an otherwise ordinary object. Escape room games often incorporate aspects of modern technology, whether it's an app that helps run things, a timer on a smartphone, or knowledge of how an electronic device might be used in the game world. There's nothing like that here. It's an inviting step backwards in time, focused on traditional methods of spycraft. From what I understand, the team at Escape Notice Games did their research on how the Culper Ring actually operated, and the air of historicity makes the experience stand out.

There is one thing I should warn possible buyers about regarding Spies of Liberty. Without meaning to, my wife and I discovered that it's very possible to miss parts of the gameplay. Each "level" of the puzzle requires a 3-digit passcode; however, those three numbers are each derived from a specific line of puzzling. Once you've gotten all the numbers, you're supposed to solve one more that will tell you the correct order. In our haste to get started, we overlooked that important note. In each round we got the three numbers and then simply tried every combination until the lock opened, skipping over at least two puzzles in the process. Don't make the same mistake!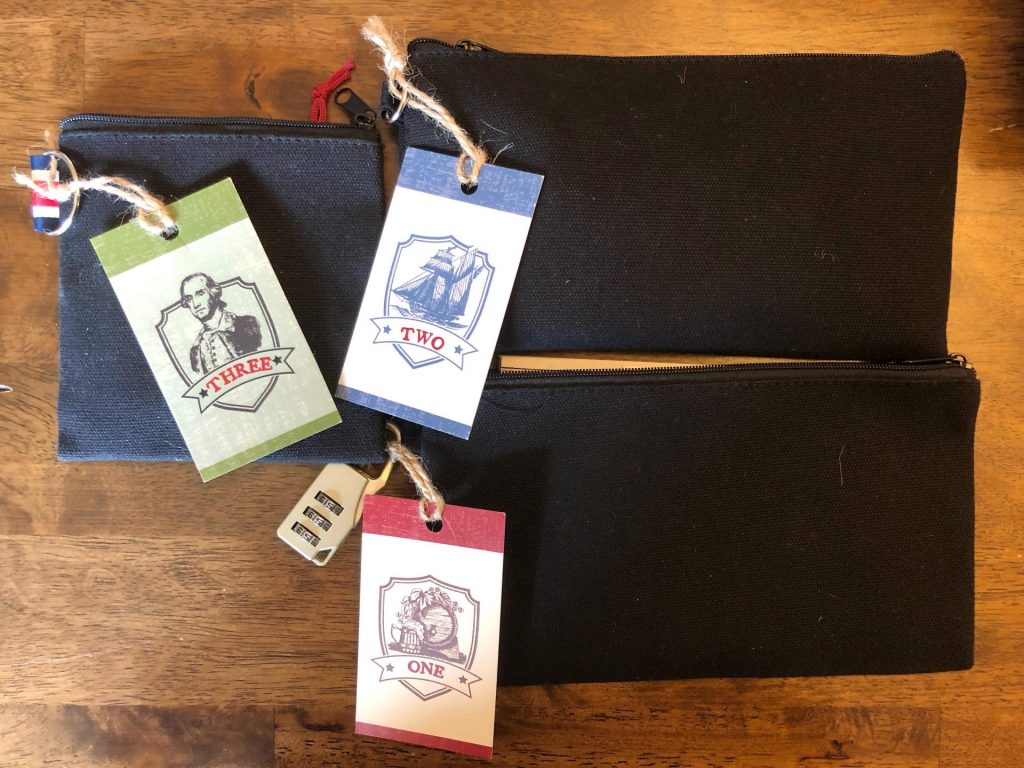 I'm not sure how much time those extra enigmas would have added, but even another 10 minutes per round would make the whole affair feel a little more weighty. While we received a free copy for review purposes, considering the game's price point — $45 at time of writing — I feel like I might have wanted just a little more mystery for my money. The price is fair for what comes in the box; it's just that all those components make the game more immersive rather than more challenging. Compared to escape games of similar length, like the Decktective and Deckscape series, Spies of Liberty feels a bit bigger without necessarily being a lot better. However, it's worth noting that the game is completely resettable. If you know other escape enthusiasts you can pass it off to, you might be able to defray the cost a bit. That could be enough to tip the scales in favor of Spies of Liberty.
Despite a few quibbles, that hour we played was indeed quite fun. The components really hook you into the game and we had a great time pretending to be 18th-century Americans. That it's family-friendly is a huge bonus; in fact, it could be an excellent resource for school-age children as a way to help bring the American Revolution to life. If you're searching for an escape room game that's good for almost any group, take a look at Spies of Liberty and see if your solution is hiding in plain sight.
You can learn more about Spies of Liberty at the Escape Notice Games website here.