With a game like Fluxx, you don't just revamp the original game, you Remixx it! Read our review of Fluxx Remixx by Looney Labs.
A few months ago I wrote about the original card game Fluxx as well as one of its latest iterations, Wonderland Fluxx. Now it's time for the first new Fluxx game of the year: Fluxx Remixx.
This past march, my fellow Meeple Mountaineer Justin Bell went out to Reno for the Game Manufacturers Association Expo. While there, he had a chance to speak with Kristin Looney, the CEO and President of Looney Labs. Kristin gave Justin a copy of their newly reimagined base game of Fluxx, appropriately named Fluxx Remixx. 
After reading my reviews of Fluxx and Wonderland Fluxx, Justin graciously offered to pass Fluxx remixx on to me to add to my list of Looney Lab reviews. (Thanks, Justin!)
The original base game of Fluxx was released in 1997. While I've gone into some depth on those original cards, I find what stands out to me about that deck is the cards that are missing—special cards that were introduced in later iterations of Fluxx that make the game that much better.
What's remixx?
Fluxx Remixx adds in two of my favorite chaotic types of cards to the base game of Fluxx: Action and Surprise cards.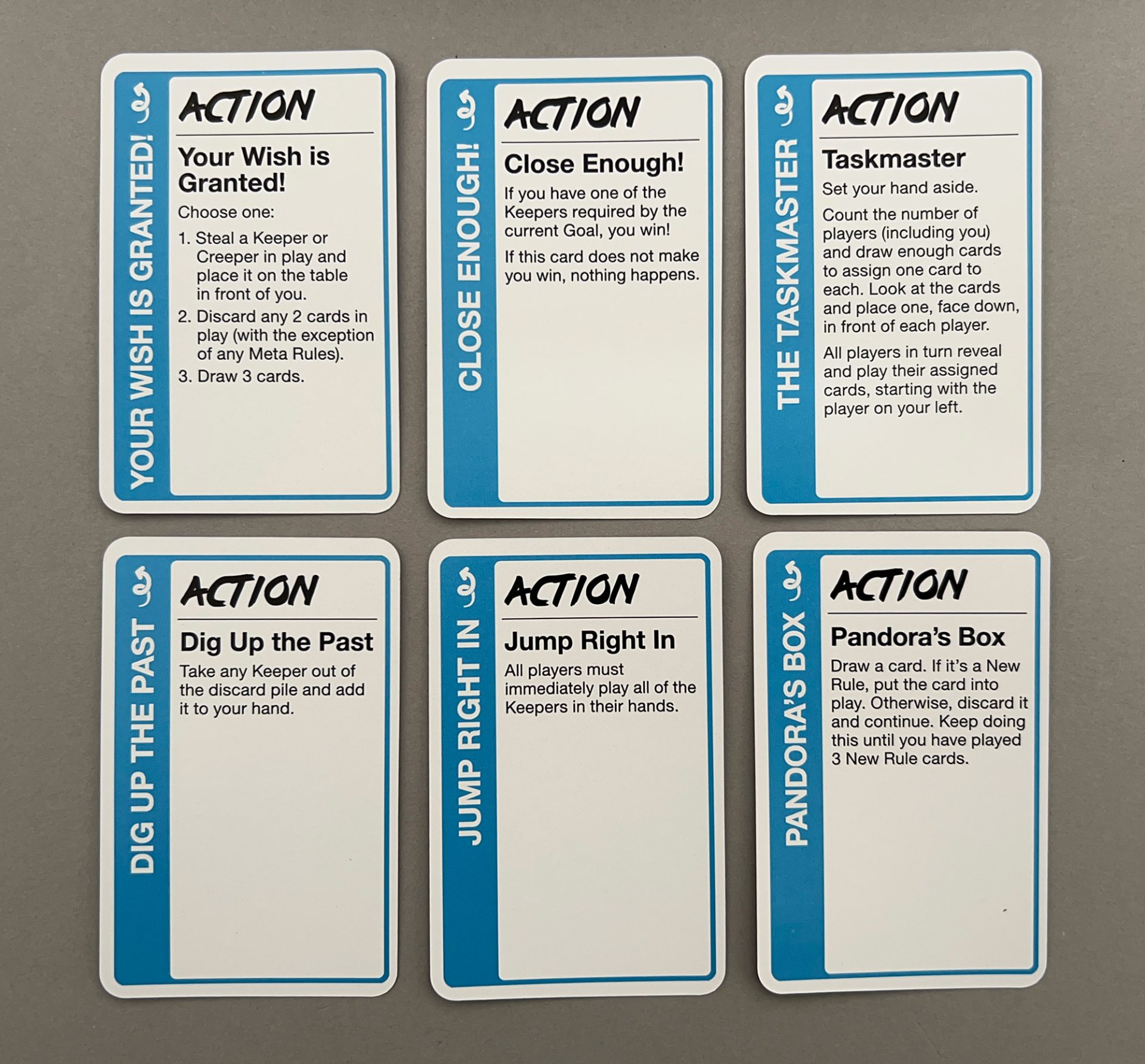 Action cards are pretty straightforward, allowing you to take a specific, rule-breaking action during your turn.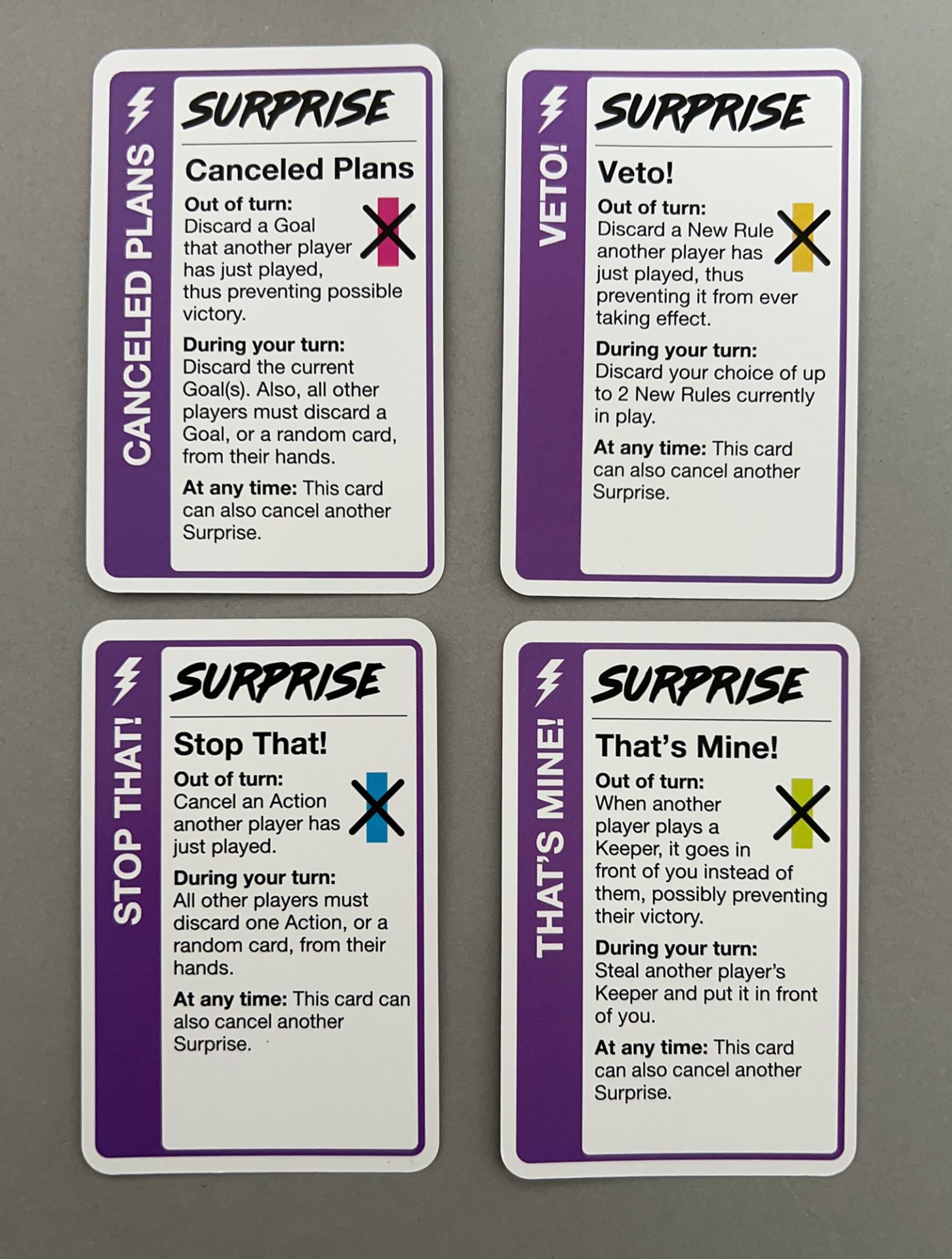 Surprise cards can be played at any point during the game. Not only is each card different, but their abilities differ depending on when you decide to play them.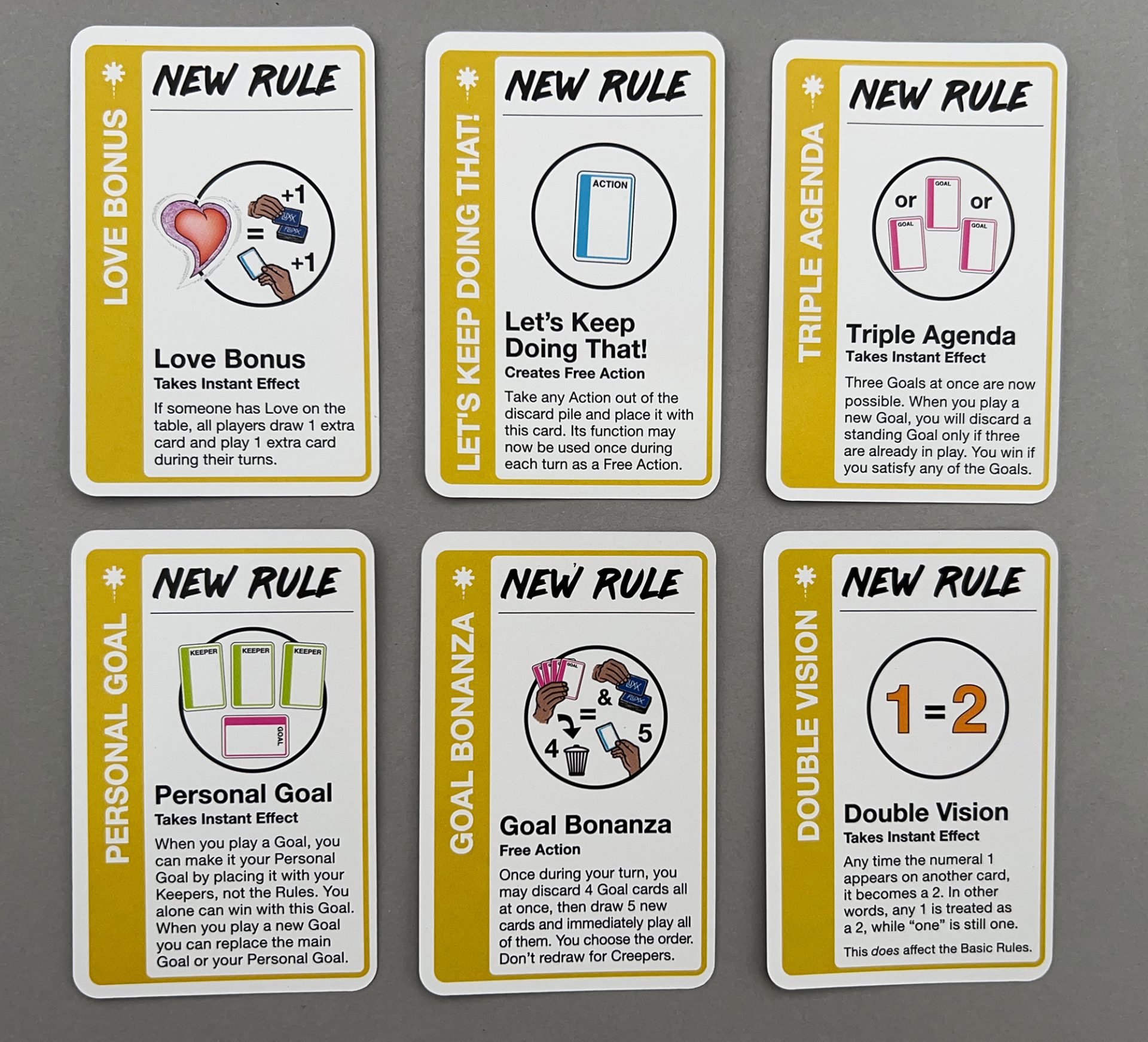 New Rules are certainly nothing new to Fluxx, but there are some new New Rules that help to mixx things up even more.
For the most part, if you've played the original base game, the Goals in Fluxx Remixx will seem familiar. 
Thoughts Remixxed 
Yet, despite all the familiarities, it's surprising how different Fluxx Remixx feels from the original game. The changes are significant enough to make Fluxx Remixx play like an entirely different game. You'll easily trace the roots back to the original, while appreciating the new experience.
While I'm inclined to keep my copies of the base game of Fluxx, I doubt they'll see much time at the table. If I'm interested in playing a game, I'm still most likely to want to play Wonderland Fluxx. 
If you already own the base game, is it worth buying Fluxx Remixx? It depends. If you want to 'expand' the base game without adding a specific theme, Fluxx Remixx is likely what you're looking for. And, if someone wants to play the base game, I'm going to reach for Fluxx Remixx every time.
For me, there was a lot to like with the original Fluxx. With Fluxx Remixx, there's even more to like.