Meeple Mountain needs your help! We're looking for passionate board gamers to join our team and help us to refine our voice.
You might have noticed that gaming is experiencing a "Renaissance" of sorts, specifically board gaming. More titles were produced in 2018 than in any year prior, and with that deluge of games comes an opportunity to help people sift through the lumps of coal to find diamonds.
That's where Meeple Mountain comes in.
We've been publishing high quality reviews, articles, editorials, songs, Top 6 lists, and humor pieces since 2015; all of it directly relating to board games. Twice a year we put out a public call for contributors in hopes of attracting passionate board gamers who want their voice to be heard and to share their love of board games with the world. Our volunteer writing team consists of nearly 40 authors from all over the United States, Canada, and parts of the U.K., and we'd like you to consider joining us!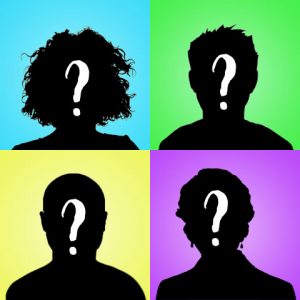 Have you ever looked at the content that Meeple Mountain or other sites produce and think, "I could do that"? Then you're in the right place.
This will be our fifth call for contributors and we're being very intentional about who we're looking for. It's not enough to be a good writer, we'd like to hear from people with interesting stories and perspectives; especially from groups whose voices might not be heard as frequently. We want to continue to improve Meeple Mountain's voice in the board gaming industry, but more importantly we want to speak with authenticity and integrity, and welcome readers from all social, ethnic, and economic backgrounds.
To that end our call for contributors has three stated goals:
1) We want to continue to increase the number and diversity of minority voices on our team.
Women comprise more than 50% of the population, and are just as interested in games as men, yet the number of women contributing to board game media content is dwarfed by men. We want to change this by bringing on women who can speak on topics from their own perspectives.
We want to include more underrepresented voices. Our opinion piece on Fog of Love contributed towards a decision by the publisher to include different covers depicting different types of relationships. What power could your underrepresented voice have with Meeple Mountain at your back?
2) We want to increase the number of international writers.
Gamers in the United States are the overwhelming majority of our readership, but we want to change that. Board games are a worldwide phenomenon and we'd love to serve people in other countries by covering topics important and relevant to them. We'd even love to publish multi-lingual articles eventually.
3) We want to cover underrepresented, but important, topics in gaming.
While the majority of our content is board game reviews, those pieces don't generate as much traffic as our Top Six lists, articles, or opinion pieces. Why is that? We think it's because you care about topics that matter to you. You might not be interested in our Gloomhaven review, but you probably want to know more about gaming with your significant other. Our articles about building up community get consistent traffic because that topic resonates with people. There are plenty of social and mental health issues that affect each of us in different ways, and we'd love to explore them with you.
So Really…Come Join our Team!
We want board gamers, party gamers, war gamers, RPG gamers, or anyone who loves modern tabletop gaming. Do you write gaming-adjacent short stories or poems, want to work with us on our upcoming webcomic, film/produce videos, or maybe you write songs about obscure Euro games? Then you're the one for us!
Or maybe you're not a writer, but you're great at organization, graphic design, illustration, marketing & social media, or other areas. As our team grows, the opportunities we offer continue to expand.
If any of this sounds interesting then check out the links below!
or