The Game Haul bag from Top Shelf Fun is big and sturdy enough to handle the most demanding game nights. Check out our review of this "Top Shelf" board game bag.
Board game bags are the subject of much discussion, each person offering their own viewpoints as to what points are important to them. From cheap plastic grocery bags, to top of the line triple reinforced stitching with breathable baffles and lots of pockets, there are so many board game bag choices out there that your decision largely comes down to your personal needs.
Are you just going over to a friends house for an hour or two? Are you heading to a game night and bringing the library for everyone? Are you hitting the road to a con and need lots of storage? In this review I'll tell you why the Game Haul Bag 3rd Edition from Top Shelf Fun might be a good choice for you, and even give you a few reasons why it might not.
Game Haul Bag 3rd Edition
At Meeple Mountain we grade all board game bags using the same 4 sets of criteria: Straps, Functionality & Durability, Capacity, and Portability, Price & Availability. How did the Game Haul Bag 3rd Edition stand up to our tests? Let's find out…
Straps
Just like the Game Haul: Gateway Tote, the straps on the Game Haul Bag 3rd Edition are crazy awesome. Thick, wide, sturdy, and very easy on the hands. The padded handle has velcro so that you can wrap the padded portion around the straps to provide a much thicker grip to place your hands.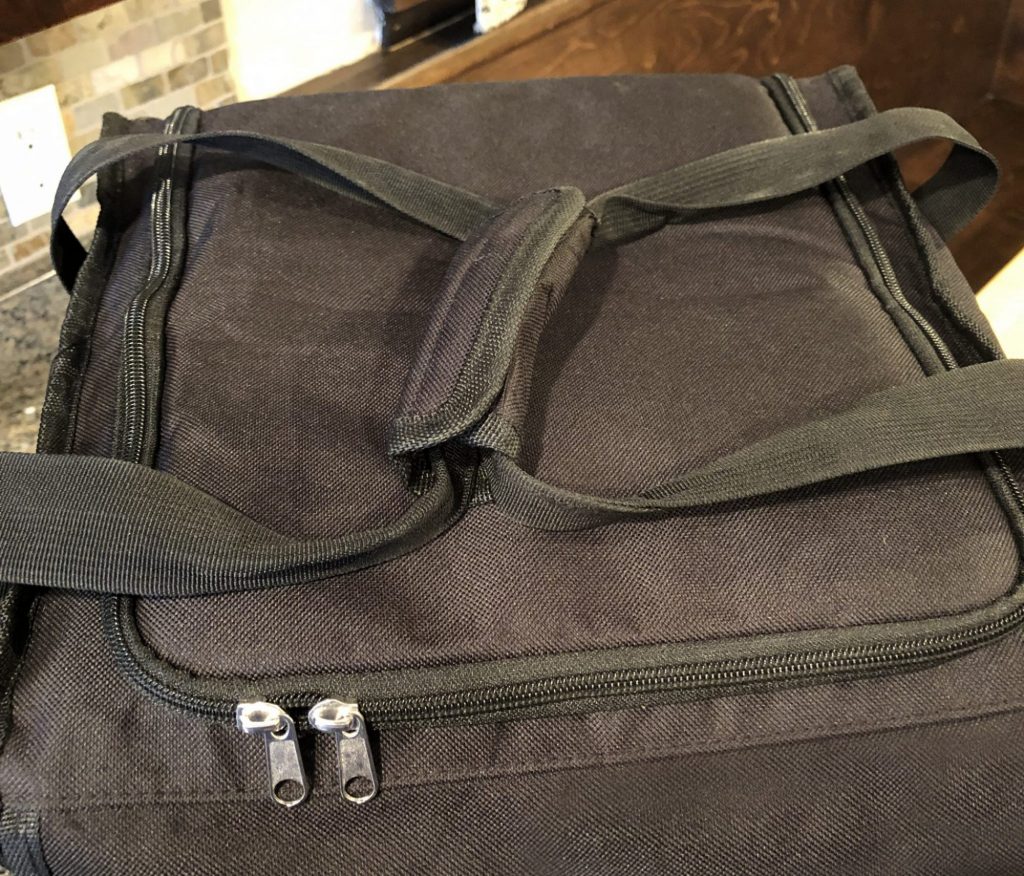 Carrying this bag around is easy, although the height might mean you have to hold it higher than you normally would, as you can see in the Portability section.
In addition to hand carrying straps, the Game Haul Bag 3rd Edition also offers a backpack mode with almost 4in wide straps that have padded mesh undersides. I'll admit that I was skeptical at first. Backpacks usually conform to your body because they're not generally filled with rigid material like boxes. However the strap design, construction, and padding all work together to offer an experience that, if not enjoyable, is at least comfortable…even when filled to capacity.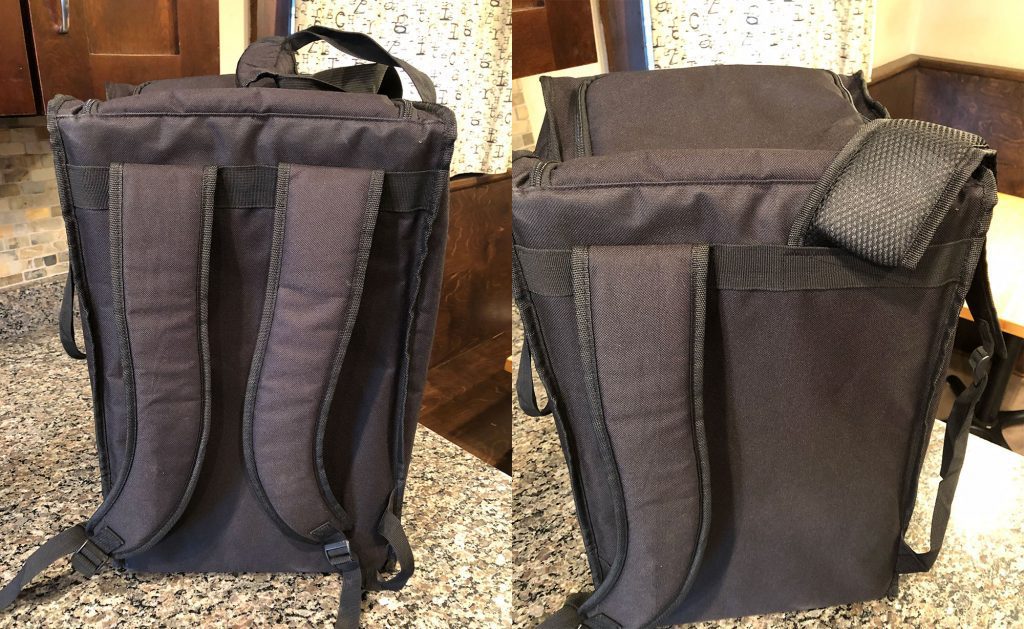 Functionality & Durability
I've packed and carried the Game Haul Bag 3rd Edition a number of times and it's never let me down. My primary use is for when I need to carry more than 2 bags worth of games. That might sound uncommon, but in my role as event organizer for Nashville Game Night I'm frequently bringing 30+ games to my events for others to play. That means I have a carry bag in each hand, and the Game Haul Bag 3rd Edition settled firmly across my shoulders. What can I say, I hate making multiple trips. 😀
The Game Haul Bag 3rd Edition has heavy duty zippers, padded sides, thick rubber spiky grip feet on the bottom, and is constructed from a reinforced nylon material. It stands just over 2 feet tall, and can stand up on its own if needed. The front opens via zippers on either side and the front flap lays flat. This makes the Game Haul Bag easy to load and unload, and the front flap provides protection for games should you be unsure what's on the surface of the table or counter you're using.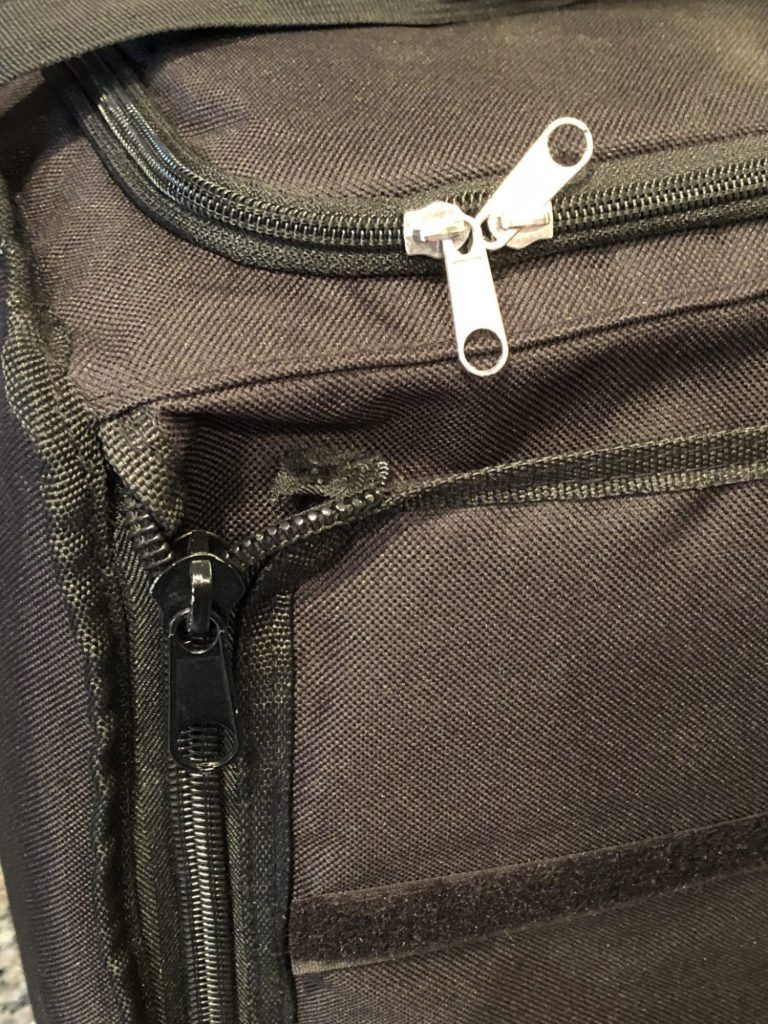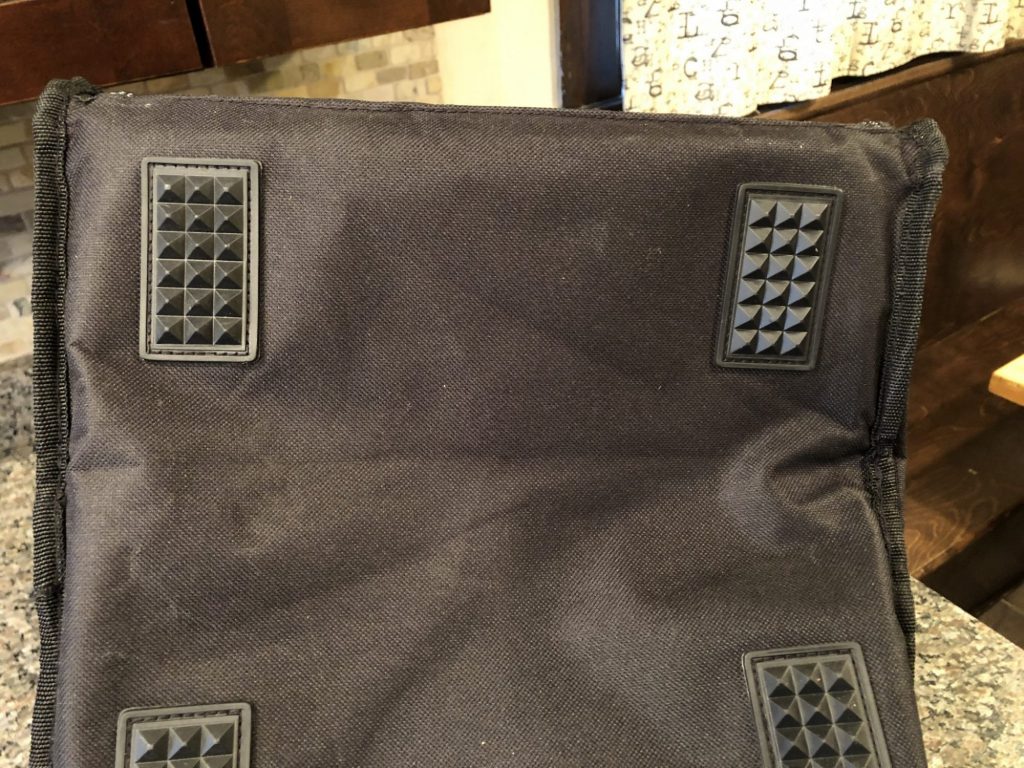 Capacity
The Top Shelf Fun website indicates that the Game Haul Bag 3rd Edition can hold "6 Ticket to Ride sized games", but in fact it's capable of holding more than that. I've found that you can get 7 TTR sized games, or a mix of TTR and smaller sized games. As you can see in the following picture I've got plenty of games for even the heaviest game night. The sides are flexible which means that the games don't all have to line up perfectly.
But wait, there's even more storage on the top of the bag. A small 1 foot square zippered compartment on the top is perfect for holding smaller games, pens and pencils, rulebooks, etc.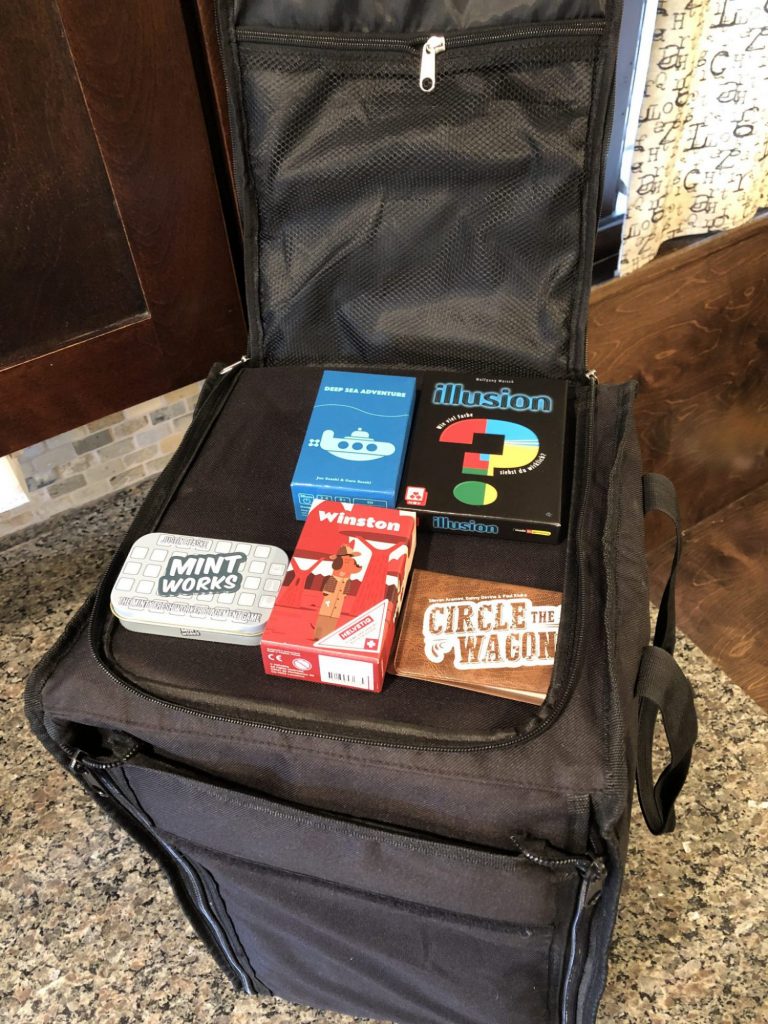 Portability, Price & Availability
The Top Shelf Fun website claims this bag can hold up to 30 pounds. Even though the Game Haul Bag 3rd Edition can hold up to TWO copies of Gloomhaven, it's still less than 2 pounds unladen. But all of the sturdiness and padding come at the cost of portability. The sides fold down and allow the bag to lay flat, but it's not capable of folding any further than that. That might not be an issue as you could slide it under your game shelves, under a bed, or put it in a closet.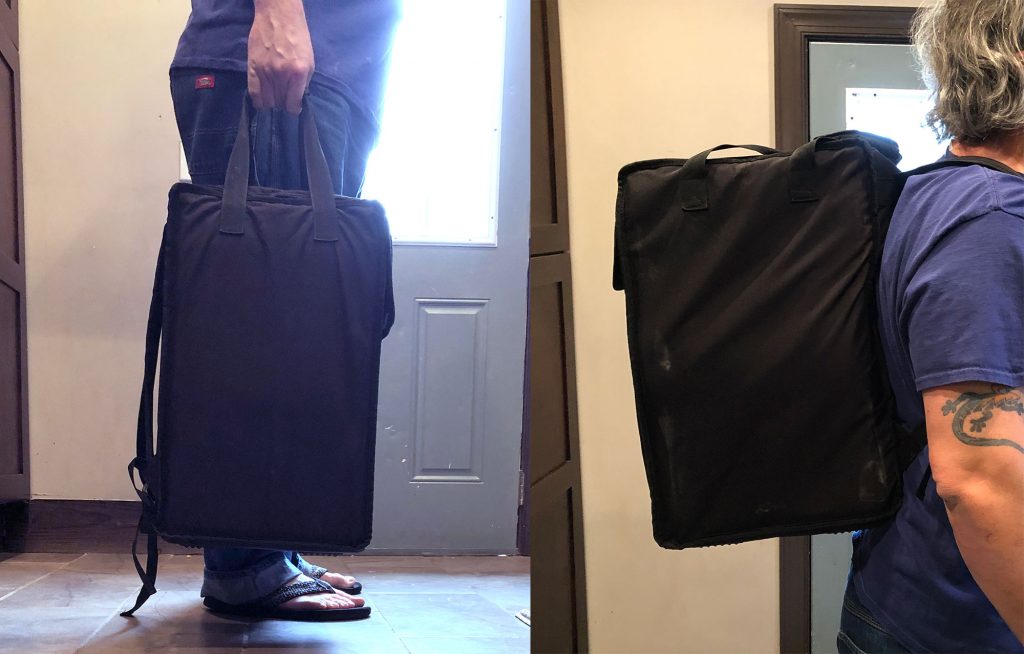 Final Thoughts
The Game Haul Bag 3rd Edition certainly does everything it claims and more. It's sturdy, durable, capable of holding enough games for a night of heavy gaming, and it's still lightweight and small enough to not be in your way.
That said unless you really need backpack straps, or the fully covered protection that the Game Haul Bag offers, I'd likely lean towards it's little brother, the Game Haul: Gateway Tote. And hey, it's available on Amazon right now for about $12.