Gen Con announces 2021 in-person plans, concurrent online convention
The organizers of Gen Con, one of the biggest gaming conventions in the U.S., have announced that they are postponing their 2021 convention, originally scheduled for Aug. 5-8, to Sept. 16-19, and that they're planning for hybrid in-person and online attendance.
Gen Con's 2020 convention was cancelled in May 2020, and the company organized an online event on its original dates from July 30 to Aug. 2. They have yet to announce dates for event registration, and statements from the company indicate attendance will be limited.
Attendees who held a badge for the 2020 convention prior to its cancellation will have the option of moving their registration to 2022 or attending the 2021 convention.
The 2021 iteration falls on Jewish holiday Yom Kippur, which starts at sunset on Sept. 15 and continues until sunset on Sept. 16. Gen Con issued a statement apologizing for a lack of communication from the organization and condemning anti-semitism.
Lucky Duck Games births new "kids line", inserts Game Trayz into more releases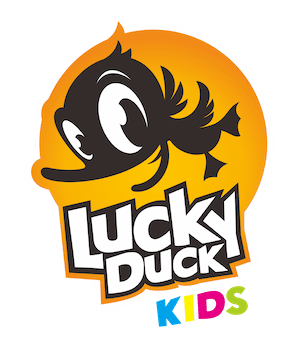 Rising star Lucky Duck Games has announced their plans to release two kids titles in 2021 under the imprint Lucky Duck Kids. The publisher, known for releases like Kingdom Rush: Rift in Time, Chronicles of Crime, and It's a Wonderful World, intends to release two "app-supported hybrid games" tailored for younger audiences.
In a press release, Az Drummond, Lucky Duck Games' Director of Marketing said the games would implement the company's "Scan & Play system."
"We're delighted to say that one of the two new games will feature our 'Scan & Play' system, similar to the one seen in Chronicles of Crime, but will be set in a magical fantasy world that is perfect for parents to share with their children."
There's no indication what setting the second title will have.
Lucky Duck Games also announced a partnership with Game Trayz, makers of high quality, thermoformed board game inserts. The company has manufactured inserts for many games, including PARKS, Vindication and Wingspan. Additional details will be announced in the coming weeks.
Recent game announcements
Brotherwise Games announced a partnership with entertainment startup Wonderstorm to produce a 3d miniatures game based on Wonderstorm's popular Netflix animated series The Dragon Prince. The team-based duel game is titled The Dragon Prince: Battlecharged, and will be available for preorder in June, with an expected retail release in the Fall.
Exit game series co-designer Markus Brand announced a new game in the series, Shadows over Middle-Earth,  in a German-language Twitter post, apparently based on J.R.R. Tolkien's The Lord of Rings trilogy.
Plaid Hat Games released a DLC expansion for Forgotten Waters, adding a scenario, "Kraken's Eye," and over 100 additional entries that may appear throughout the game.
IELLO announced For the King (and Me), a retheme of Steve Finn's drafting and bidding game, Biblios. Biblios was originally self-published by Finn as Scriptorium, then Scripts and Scribes in 2007.