Potion Explosion Wins Italian Game of the Year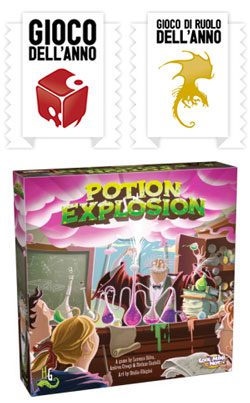 Potion Explosion is a delightful game, and a visual treat. Using its 3 dimensional marble dispensing machine players attempt to make matches and create potions which will score them points.
We liked it so much that we bought it at Gen Con. But it appears that that Italy agrees with us. Potion Explosion has one the Gioco Dell'Anno beating out Spiel des Jahres winner Codenames for Italy's top gaming prize.
Other nominees included 7 Wonders: Duel, Celestia, and New York: 1901.
---
The Justice League Gets a Board Game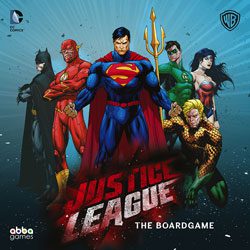 Move over, Marvel. The Justice League is getting its own game. Abba Games (Celestia, The Boss, Piratoons) is developing a board game featuring the iconic DC characters we know and love. Justice League: Dawn of Heroes is a combat-based, team vs team, adventure game for 2-6 players.
Take on the role of superheroes like Superman, Batman, and The Flash, or become a super-villain like Lex Luthor or The Joker. Each character will have a unique set of skills and customized mechanics. Games are divided into missions, each with several chapters. They can be either be played as a full campaign or chapter by chapter.
Built into the game will be a "save system," allowing players to take a break from saving the world if need be. Justice League: Dawn of Heroes is set to release at Essen, aiming distribution to coincide with the release of the Justice League movie.
Play your favorite stories from DC Comics universe in this adventure game combat between 2-6 players. The game is divided into missions, each with several chapters. Players will be divided into 2 teams and will face to meet its objectives in each chapter. The winning team will have benefits for the final combat, face to face between the two teams to decide the fate of the world !.

With many beloved characters from the DC Universe, Every mission is strongly inspired by familiar stories from our team of superheroes favorite! Manages Batman, Wonder Woman and the rest of the Justice League to fight Darkseid, Lex Luthor and many other villains with the team of Heroes. Or use your many resources to complete your evil plan with the team Thistledown, with the help of Joker, Black Manta, Cheetah and many others.

The characters have their own set of skills that will give them the edge needed to complete their goals. With custom mechanical control characters, thus giving a unique feel to each game hero, to better reflect its incredible powers.

Each mission can be played as a campaign, solving each chapter and the final match in one session. But with the "saving system" included in the game, you can play each strand separate and easily save your progress to finish your game another day!
Save the world with Justice League: Dawn of Heroes!
---
Indie Publisher Nevermore Games Announces Kickstarter Date for T.C. Petty III Card Game "Spires"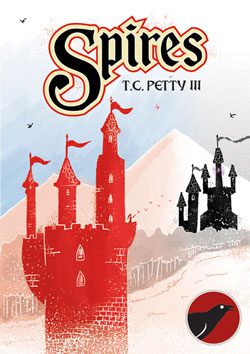 Nevermore Games, publishers of Dark Dealings, has announced a Kickstarter release date of October 18th for their new card game Spires. Spires is a set collection game from Xenon Profiteer designer T.C. Petty III and art from Bryan Fischer. With unique gameplay and striking artwork, Spires is sure to be a hit! Bookmark this one now and don't miss out on the Kickstarter.