Join Meeple Mountain for the 3rd anniversary of Nashville Tabletop Day on April 28th, 2018. Save the date!
Nashville Tabletop Day 2017 was amazing. With over 300 people in attendance, and a waiting list of nearly 100 people, Nashville Tabletop Day was the largest Tabletop Day event in the world! We had free food, great sponsors, fantastic giveaways, and a top notch selection of games to play.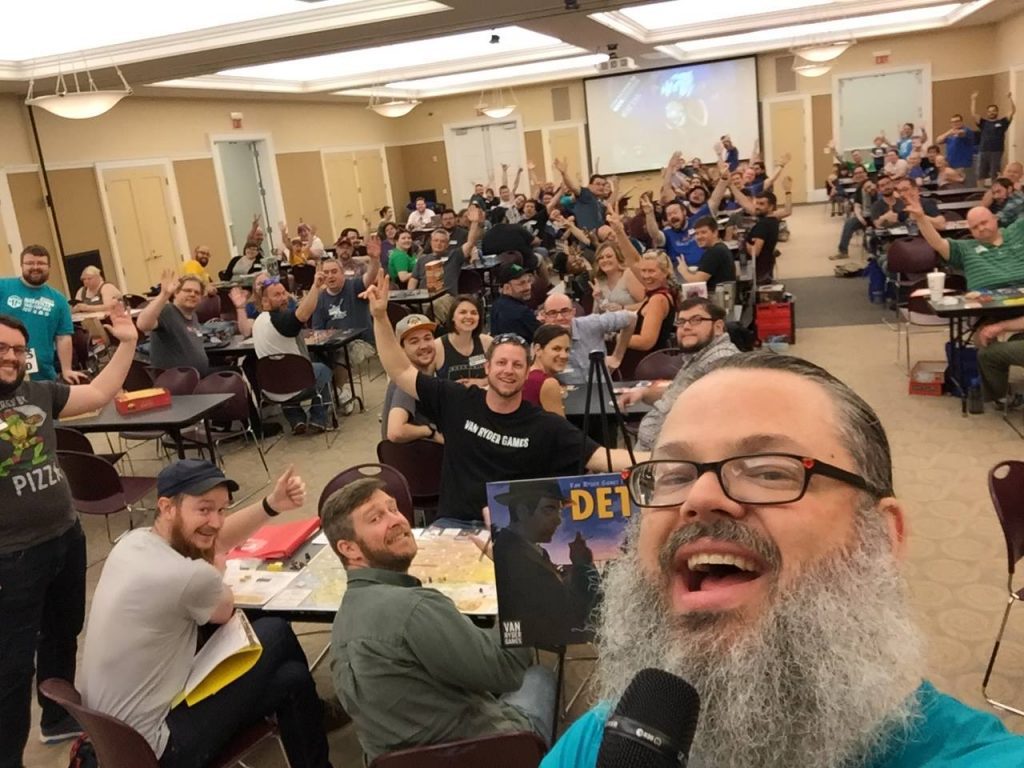 Nashville Tabletop Day 2018 is going to be even better! Meeple Mountain will again be hosting this event and it's going to be bigger, and better than ever. More gaming choices, more sponsors, and a larger play area. Tickets will be available soon, so save the date! Stay tuned for more information as we do our best to make Nashville Tabletop Day the best Tabletop Day event in the world!
If you're interested in volunteering for this event, or becoming a sponsor for Nashville Tabletop Day,  please contact Meeple Mountain for details.
Sign Up for Details