Nashville Tabletop Day is a celebration of board gaming in conjunction with International Tabletop Day. Nashville Tabletop Day brings together people from all over Nashville and the Southeast to game and have fun in a safe, inviting environment. Browse our library of nearly 400 games including games like Splendor, Carcassonne, Ticket to Ride, Settlers of Catan, or bring yours to share with new friends and old.
Last year's event sold out, with over 160 people in attendance. This time we're hoping to double that number. Don't miss out on this once a year event.
Looking for this year's Nashville Tabletop Day page?

Tickets are free, but attendees are invited to help support Meeple Mountain with a donation. All donations go towards future events. Attendees donating $15 or more will receive a free t-shirt at the event while supplies last.
Nashville Tabletop Day will be held at the Nashville Public Library's Downtown branch and will run from 9:30am to 10pm.
This event has ended.
Thanks to everyone who came out to celebrate Tabletop Day with us. Here's a great photo of your smiling faces! Click the picture to see the entire photo gallery on our Facebook page!

Admissions – Admission to Nashville Tabletop Day is 100% free, but we will be accepting donations to help support Meeple Mountain. Attendees contributing $15 or more will receive a free shirt. 10% of all donations will be given to the Nashville Public Library in thanks for their sponsorship of the event. There might be a small number of shirts for purchase at the event, subject to availability.
Where should I park? – The Nashville Public Library is attached to a parking garage which offers free parking for up to 90 minutes with validation inside the library facilities. Parking maxes out for the day at $8. This is a public lot and availability will be first come first serve.
Will I need my ticket? – Printed or digital tickets should be shown at the door so that we can check attendees in and keep track of head count.
Food / Drinks – Nashville Tabletop Day will be providing lunch for 200 people. Lunch will arrive around noon and will be on a first come/first served basis. Attendees may bring their own snacks/drinks.
Children – As with all attendees, our goal is that children and their parents have fun while respecting the enjoyment of others. Children under the age of 10 must always be accompanied by a parent or legal guardian; minors age 10-17 must have a responsible guardian present at all times.
Harassment – Don't harass the other guests. If you're being harassed by a guest, please let a staff member know immediately and we will handle it. Read our harassment policy.
Prizes – Door prizes will be announced at 1pm, 5pm, and 9pm. Each attendee will receive a ticket. We will randomly draw one ticket for each prize given away. Attendees must be present to win, and must show their ticket to claim their prize. Once a ticket has been drawn, it will be removed from all subsequent door prize drawings (that is, attendees may only win one door prize per ticket). If a ticket is drawn and the attendee is not present, the ticket will still be eligible for future drawings. Play to Win prizes will have their own indoividual rules.
Alcohol / Smoking (vaping)– Alcohol or smoking are not allowed on premises.
Sportsmanship – Don't be a jerk.
Lost Items/Theft – Nashville Tabletop Day, Meeple Mountain, and Nashville Public Library are not responsible for any lost or stolen property.
Can I bring my own games? – Absolutely! Even with a library of almost 400 games, we'll never have everything people want to play. Bring your own games to share, or put them in the "do not disturb" area and keep them set aside for your own use.
Who is running this event? – Nashville Tabletop Day is managed by Meeple Mountain and hosted by Nashville Public Library.
Can I volunteer for Nashville Tabletop Day? – Absolutely. Volunteer for Nashville Tabletop Day.
Are you looking for sponsors for Nashville Tabletop Day? – Totally. Sponsor Nashville Tabletop Day!.
Where else can I game in Nashville? – Certainly! Meeple Mountain hosts a Game Night on the 3rd Thursday of every month. A number of other groups host board gaming events as well. You can find out more information on the Meeple Mountain Nashville gaming directory page.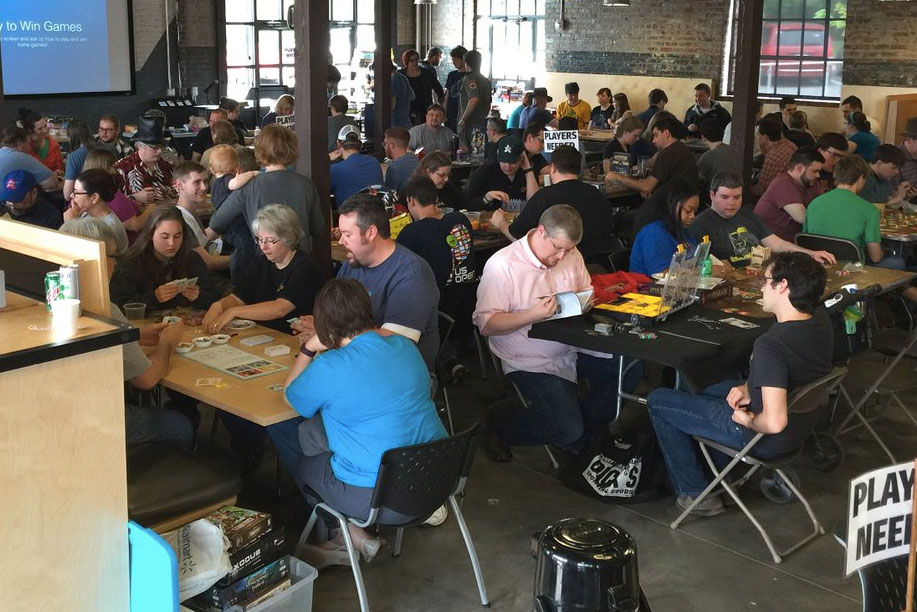 Time
Events
9:30a
Doors open
9:30a – 12p

Open Gaming
and
Play to Win

12p – 1p
Lunch (first 200 people)
1p – 1:30p
Giveaway #1
2p – 3:30p
Pandemic Survival Tournament #1
5p – 5:30p
Giveaway #2
6p – 7:30p
Pandemic Survival Tournament #2
9p – 9:30p
Giveaway #3 / Play to Win giveaways
9:45p
Cleanup begins
10p
Doors close

The game library for Tabletop Day will be open to all and will include hundreds of board games, card games, dice games, and kids games. To check out a game from the library, you'll need to leave personal identification until the game is returned. Feel free to bring your own games to the event.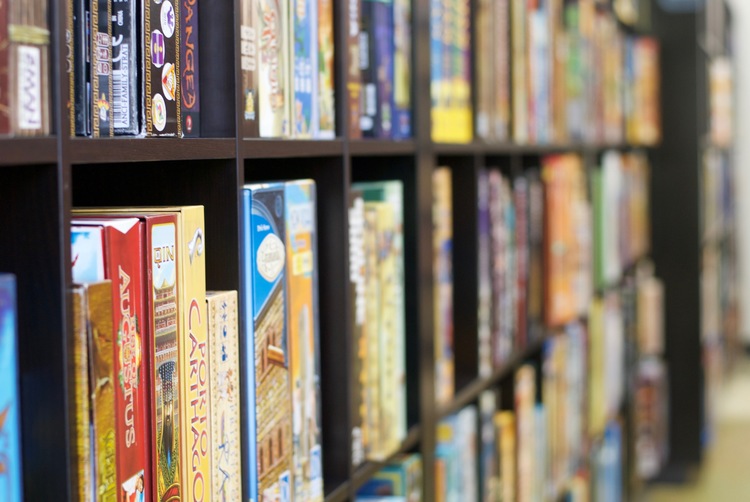 Meeple Mountain is looking for volunteers to help us make Nashville Tabletop Day – 2017 a smashing success. We're specifically looking for people to help us fill these roles.
Graphic Designer
Are you're interested in helping design posters and other collateral material for the event? Potentially working with Geek & Sundry to obtain logos and other marketing material they'll provide? Let us know.
Marketing / Sales
We're looking for someone with experience in fundraising. Are you willing to reach out to local businesses looking for items to be used as prizes or swag for our attendees?
Librarians / Greeters
All the marketing and word of mouth will do no good if people arrive at the event and can't find games to play, or have a poor experience. We're looking for people who are willing to run games, greet people, assist people with learning games, and more.
All volunteers will receive a custom Nashville Tabletop Day t-shirt. If you're interested in helping in one of these capacities, please email us at nashvilletabletopday@meeplemountain.com.

Are you interesting in contributing to a growing and vibrant gaming community here in Nashville? Meeple Mountain is looking for local, or national, businesses who would be interested in donating in one of the following ways:
Prize donations
Nashville Tabletop Day is a board gaming event, and we expect to have a large number of games to give away. We'd also love to spread the word about local businesses by giving away coupons, gift certificates, or other items promoting your business.
Drinks & snacks
We're expecting upwards of 250-300 people this year. Nashville Tabletop Day will be providing lunch for the first 200 people, but we'd also love to be able to offer snacks and drinks to everyone. Is your business interested in providing those items, or contributing towards their purchase?
Any business who sponsors Nashville Tabletop Day will receive mention in all of our promotional materials: (t-shirts, programs, this website, etc.), and will receive at least one callout mention on our social media stream. We are also open to other creative sponsorship ideas, so send us your ideas!
Contact us at nashvilletabletopday@meeplemountain.com for more information about our remaining sponsorship availabilities. Don't wait, slots are filling up fast.
Sponsors
Platinum
Gold
Silver
Bronze

Meeple Mountain is the sole owner of the information we collect. We only have access to/collect information that you voluntarily give us via email or other direct contact from you. We will not sell or rent this information to anyone.
We will use your information to respond to you, regarding the reason you contacted us. We will not share your information with any third party outside of our organization.
Unless you ask us not to, we may contact you via email in the future to tell you about other events.

Meeple Mountain is dedicated to providing a harassment-free and inclusive experience for everyone, regardless of gender, sexual orientation, disability, physical appearance, body size, race, gender identity or religion. Therefore, we do not tolerate harassment of participants in any form. Please familiarize yourself with our definition of harassment, and what we expect of attendees.
Harassment includes offensive verbal comments; sexual images in public spaces; deliberate intimidation; inappropriate physical contact; and unwelcome sexual attention. Participants asked to stop any harassing behavior are expected to comply immediately.
If you, as an attendee, feel harassed, you may inform the offender that you would like the harassing behavior to stop immediately. If you are not comfortable doing this, you may contact a staff member who will address the concern.
If you, as an attendee, are asked to stop behaving in a way that is interpreted as harassment, you are expected to stop, immediately. Arguing about the situation or trying to convince someone that your behavior is not harassment will not get you anywhere. Just stop. If you disagree that your behavior is harassment, that is fine, but the behavior should stop anyway.
If anyone engages in harassing behavior, organizers may take any action they, in their sole discretion, deem appropriate, including warning the offender or expulsion.
Staff will be happy to provide escorts, or otherwise assist those experiencing harassment to feel safe for the duration of the conference. We value your attendance.
---
Looking to run a Tabletop Day Event of your own? Read our 3 part "after the event" series to find out how we made Nashville Tabletop Day 2016 a smash!