Barnes & Noble Tabletop Gaming Meet Up Returns This Weekend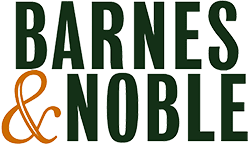 Whether you're looking for some new people to play with or you just want to try some new games, Barnes & Noble has just the event for you. After B&N tried out this model for a few months earlier this year, we didn't heard any more about it and assumed that it wouldn't continue. It's great to hear that they are bringing it back!
Barnes & Noble is so excited about tabletop games that we're hosting our second Barnes & Noble Tabletop Gaming Meet Up this Saturday, October 15. Join us at any Barnes & Noble store nationwide at 7 p.m. for a night of socializing and competing with other players. Attendees will have the chance to compete for promo cards over games of Red Flags, Onitama, Warehouse 51, World's Fair 1893, Boss Monster, and Kitty Paw.
---
Extra Gaming for Extra Life in Nashville
The team behind TN Game Days have organized a Nashville Extra Life for Extra gaming event. The event takes place October 15th and all proceeds will go to benefit Children's Miracle Network Hospitals of which Vanderbilt's Monroe Carrell Children's Hospital is a member.
---
First Glimpse Of Pandemic Legacy Season 2
We absolutely loved Pandemic Legacy Season One. In fact we suggested that it might be the future of board gaming. So naturally we were excited to see our first glimpse of Season 2! Essen is just getting started, so there's still plenty of time for more details to come forward, but the cover art is a start!
I just leave this here #spiel16 pic.twitter.com/WbHs7uPL0i

— The Boardgeek (@theboardgeek) October 13, 2016
---
Lazer Ryderz! Hits Kickstarter
The brand new "tubular" racing game from Greater Than Games has hit Kickstarter. For those of us who lived through the 80s, this blast of nostalgia will have you saying "rad" all over again. Lazer Ryderz is a free form game for 2-4 players with box and art evoking the early 80s.
Players lay down tracks on the table and attempt to pass through Power Prizms before their opponents. This one's almost funded and is well on it's way to flying through their stretch goals. Give it a look!
)