Join us as we review the 2020 Best Family Game nominees for Meeple Mountain's 3rd Annual Diamond Climber Board Game Awards.
A good family game should appeal to the whole family: simple enough for kids yet meaty enough for adults. A light-hearted theme is a must. It also has to remain interesting even after a dozen or more plays. Here are the 2020 titles that made us push back bedtimes to fit in one more play.
Don't forget to cast your ballot in our 2020 Fan Favorite voting.
We'll be announcing the rest of the nominees over the next few weeks; then check back on Friday, February 19, when we announce the winners of the 3rd Annual Diamond Climber Awards. Now without further ado, on to the nominees.
Village Green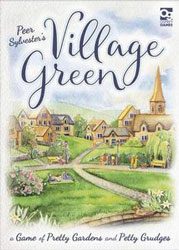 Peer Sylvester had quite a 2020, with the release of Polynesia and the second edition of The King is Dead. But it was the unassuming Village Green that stole our hearts, its gorgeous artwork hiding a surprisingly knotty puzzle. Players are trying to build 3×3 grids of garden-themed cards, whilst also creating their own scoring criteria for each row and column. Sounds simple but be careful or else before long you'll find yourself holding a handful of roses with nowhere to put them. With simple rules, a quick playtime and a forgiving flexibility, Village Green is one of the sleeper hits of the year.
Publisher: Osprey Games
Designer(s): Peer Sylvester
Artist(s): Joanna Rosa
Read our review of Village Green.
Santa Monica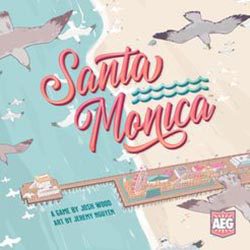 A sun-bleached card game about the famous beach, Santa Monica has players drafting cards from a central market to place in their ever-expanding seaside neighbourhoods. With a maximum of 14 cards each, players build their beach-fronts and boardwalks to maximise the happiness of excitable tourists, grouchy locals and a visiting VIP. By the end of the game each player will have constructed their own little slice of sand, the art and mechanics entwining to make your beach paradise feel alive and lived in. There's even a food truck and foodie that move around offering additional bonuses!
Publisher: Alderac Entertainment Group, Delirium Games, Little Rocket Games, Skellig Games
Designer(s): Josh Wood
Artist(s): Brigette Indelicato, Jeremy Nguyen, Josh Wood
The Fox in the Forest Duet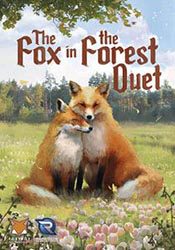 The Fox in the Forest Duet is a two player trick taking game that takes all the charm and clever card play of the 2017 competitive original to create a cooperative experience that feels similar but very different. Over three rounds the players need to move a central token along a forest path between them, collecting gems but ensuring they don't fall off the end of the track as it gets progressively shorter. They'll do this by winning tricks, with fox prints on the cards determining the distance the token moves and the winner of the trick determining the direction. It sounds impossible but luckily the players are helped by the beautifully illustrated odd numbered cards which have rule-bending special abilities that let the players manipulate the token to their hearts content… if they can work as a team that is.
Publisher: Foxtrot Games, Renegade Game Studios, Schwerkraft-Verlag
Designer(s): Foxtrot Games
Artist(s): Adrienne Ezell, Jason D. Kingsley, John Shulters, Roanna Peroz
Calico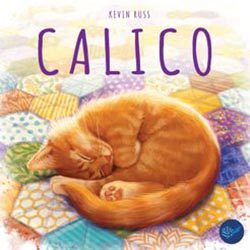 Calico features cats snuggling on cozy quilts. Need we say more? Ok then: Calico has players trying to fill their quilt boards with patches of different colours and patterns. Turns are straightforward – place a patch tile from your hand onto your quilt board and then take a patch tile from the market to refill your hand. Repeat until your quilt board is complete. Sounds simple but it's the ways of scoring that will make your brain tingle. You'll need clever patch placement to score big, add buttons and, most importantly, attract cats who'll come and settle on your quilt like purring point-producers.
Publisher: Alderac Entertainment Group, Flatout Games, Lucky Duck Games
Designer(s): Kevin Russ
Artist(s): Beth Sobel
Read our review of Calico.