Join us as we review the 2018 Best Kickstarter nominees for the Diamond Climber, the 1st Annual Meeple Mountain Board Game Awards.
We've announced the winners of the first annual Diamond Climber board game awards. Head on over to the announcements page to see which titles won!
---
Kickstarter has become an absolute mainstay in the board gaming community, providing publishers with a cost effective way to produce games and provide customers with an opportunity to be directly involved in the process. This year's Kickstarter games were no exception, with titles including innovative area control games, stunning remakes of classics, and games pushing the limits of modern games. Here are our nominees for the best Kickstarters delivered in 2018.
Brass: Birmingham
Wheel and deal to become the industry king of Birmingham in this artfully crafted game of economics and trade.  In Brass: Birmingham you take on the role of a salesman and industry head seeking to build the best trade in the city.  You accomplish this by improving your industry and selling goods. Brass: Birmingham has the same astounding production quality and table presence of other Roxley titles.
Publisher: Roxley
Designer: Gavan Brown, Matt Tolman, Martin Wallace
Artist: Lina Cossette, David Forest, Damien Mammoliti
Monster Slaughter
A great spin on classic monster movies. Assume the role of a "monster family" and terrorize and hunt down your prey. Doing the best job scaring your potential victims will net you more points, but don't let a rival monster deal the last blow. Monster Slaughter has a unique design and beautiful table presence.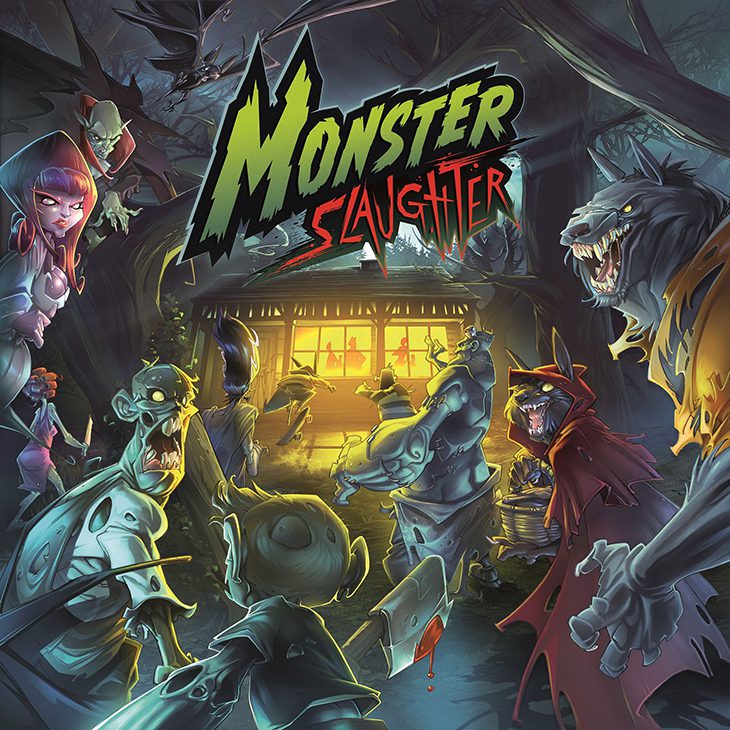 Publisher: Black Fire Entertainment
Designer: Henri Pym
Artist: Édouard Guiton
Lords of Hellas
Rise to glory in this space punk take on greek mythology. Lords of Hellas takes the elements you love about Risk and adds monster hunting and asymmetric, customizable faction powers.  A strong table presence and multiple viable paths to victory make Lords of Hellas a smash hit. Read our review of Lords of Hellas.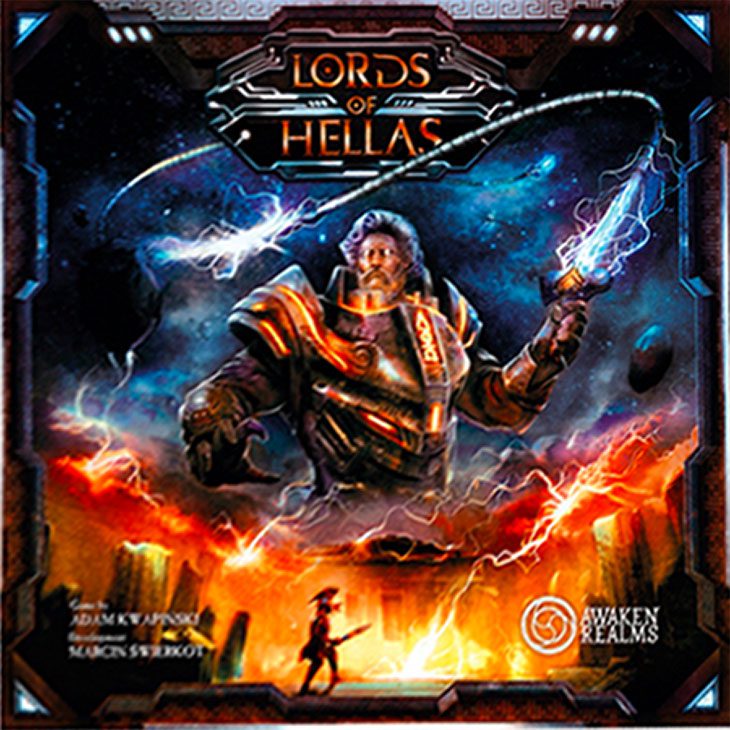 Publisher: Awaken Realms
Designer: Adam Kwapiński
Artist: N/A
Who Goes There
Survive in the frozen Arctic until help arrives, but make sure you don't become infected by an alien organism on the prowl. Who Goes There beautifully blends the survival co-op genre with a traitor/hidden agenda game. The game puts you in dire straights and forces you into uncomfortable choices on who to trust. Make sure to read our full review of Who Goes There?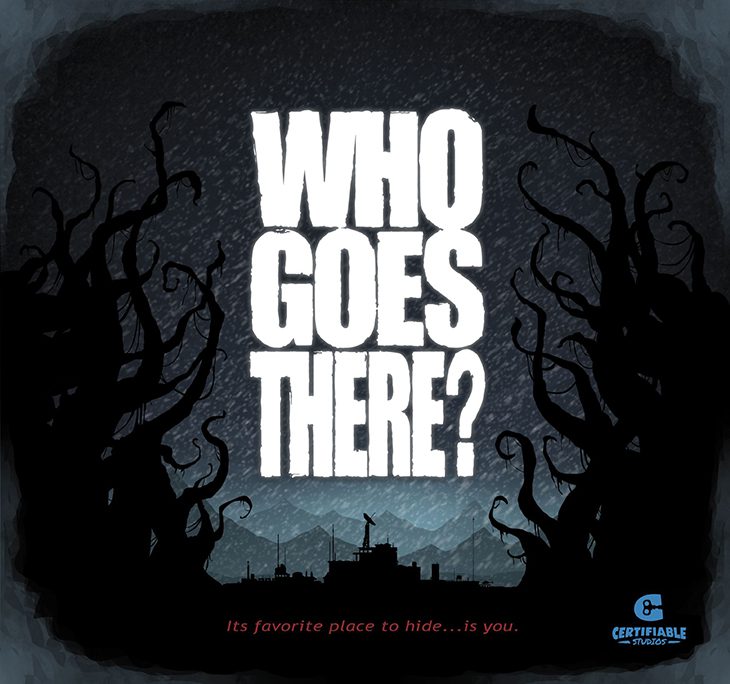 Publisher: Certifiable Studios
Designer: Anthony Coffey, Jesse Labbe
Artist: Anthony Coffey, Jesse Labbe
Chronicles of Crime
Solve crimes in style with this innovative blend of virtual reality and analog gameplay. Chronicles of Crime offers a number of distinct and diverse "crimes" for players to solve that will test their wits and provide a challenging and rewarding experience. Check out our review of Chronicles of Crime.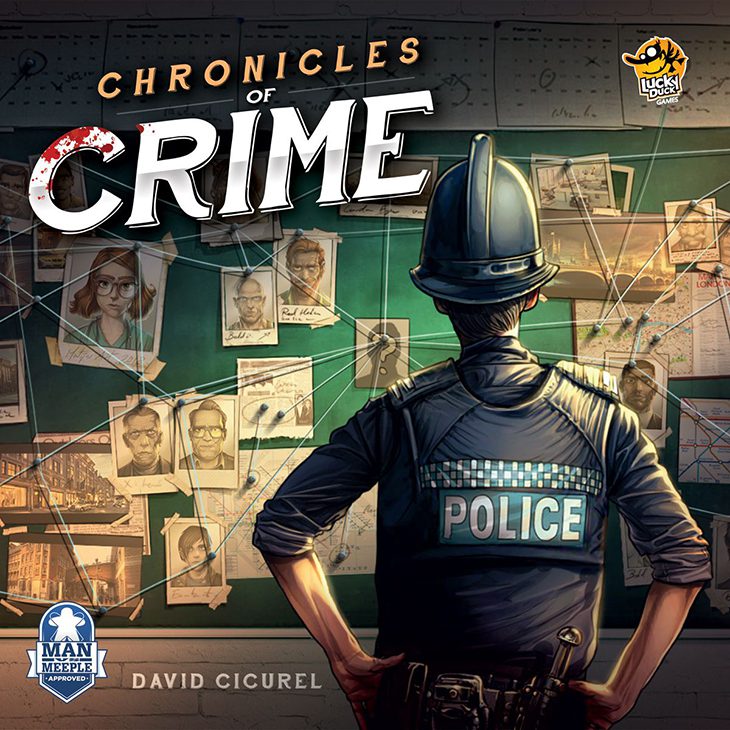 Publisher: Lucky Duck Games
Designer: David Cicurel
Artist: Matijos Gebreselassie, Mateusz Komada, Katarzyna Kosobucka
Root
Woodland warriors unite! Root has taken the market by storm and it is no surprise.  This deceptively cute, area control war game hides great depth beneath its soft furry exterior. The key is the asymmetric factions, and we mean VERY asymmetric. The way they play and interact with each other is incredibly enjoyable and almost as fun to watch as it is to play. With all the different factions, everyone is bound to find something new to enjoy in this woodland wonder.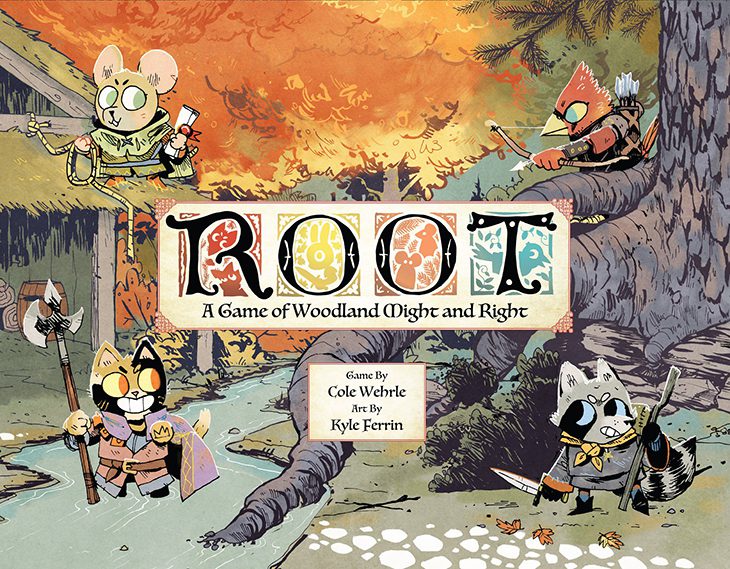 Publisher: Leder Games
Designer: Patrick Leder
Artist: Kyle Ferrin