If you're a fan of puzzles like we are then you probably know about Escape Rooms. Part puzzle, part performance art, and all fun, Escape Rooms are sweeping the nation. They're a perfect activity for just about any group or occasion; mixing timed puzzle solving with some sort of theme and lots of fun. Participants might have to escape from a medieval dungeon, steal a painting from a museum, or even stop a nuclear warhead from being launched out of a secret missile silo.
Nashville is fortunate to be home to one of the most well known Escape Rooms in the country, The Escape Game. Founded in mid 2014 by Belmont College graduates, The Escape Game now has locations in 13 cities across the country, with plans to open rooms in another 8 cities. At the heart of The Escape Game are the supremely well designed rooms. Each room drips with theme, full of amazing artwork, decor, and all kinds of puzzles!
Four members of the Meeple Mountain team were set loose on the Special Ops: Mysterious Market room, hand-picked for its challenge and theme. We didn't break the room record, but we did finish with a respectable 4 minutes and 18 seconds remaining on the clock (out of one hour), earning each of us the coveted "I Escaped" sticker reserved only for "closers". 😀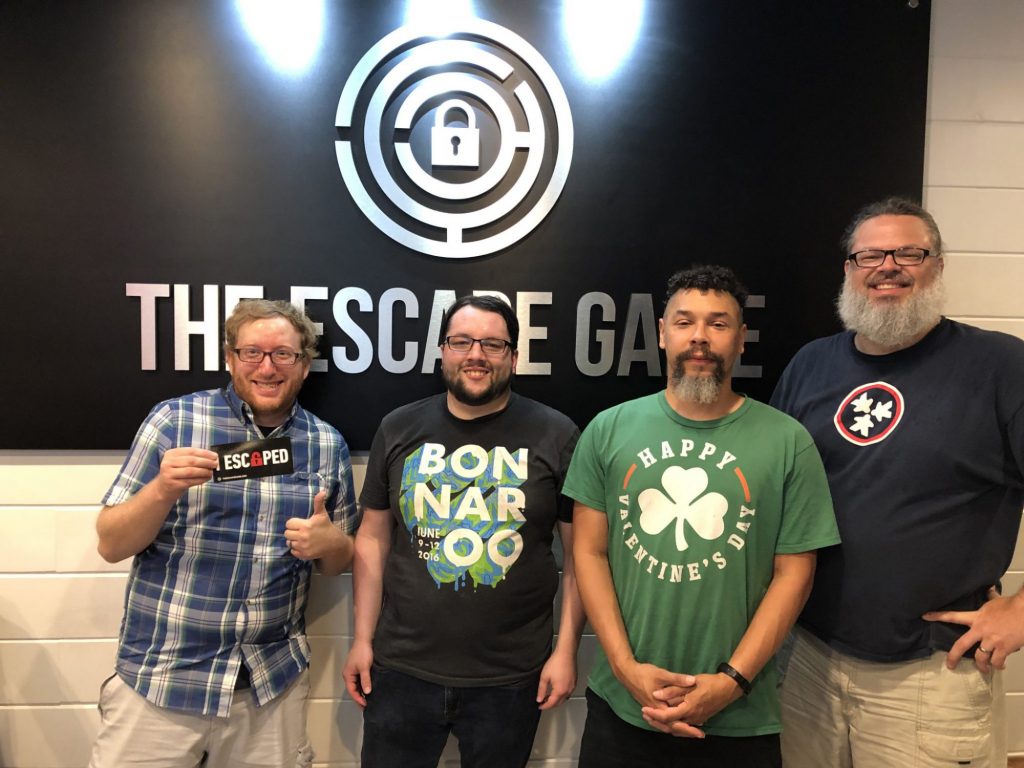 I won't spoil the room for you, except to say that all four of us had a fantastic time. Thanks to Max at The Escape Game Nashville for arranging our trip! Let's hear testimonials directly from our four victims participants!
Marcus Cathey
I really enjoyed Special Ops: Mysterious Market. I had actually played its predecessor, Classified, before, so I was pleasantly surprised that it only shared the theme of starting in a market – all the puzzles and twists were different. Playing with four people was a great balance: we had a variety of thinkers but not too many people without enough tasks to complete. The different types of puzzles kept it interesting the whole way through and everything seemed to fit really well within the theme. Some of the story is progressed via video and the acting was a little campy, but still fun. Role players could really throw themselves into this experience if they want.  When I go back, I'll suspend my disbelief quickly for the sake of the experience.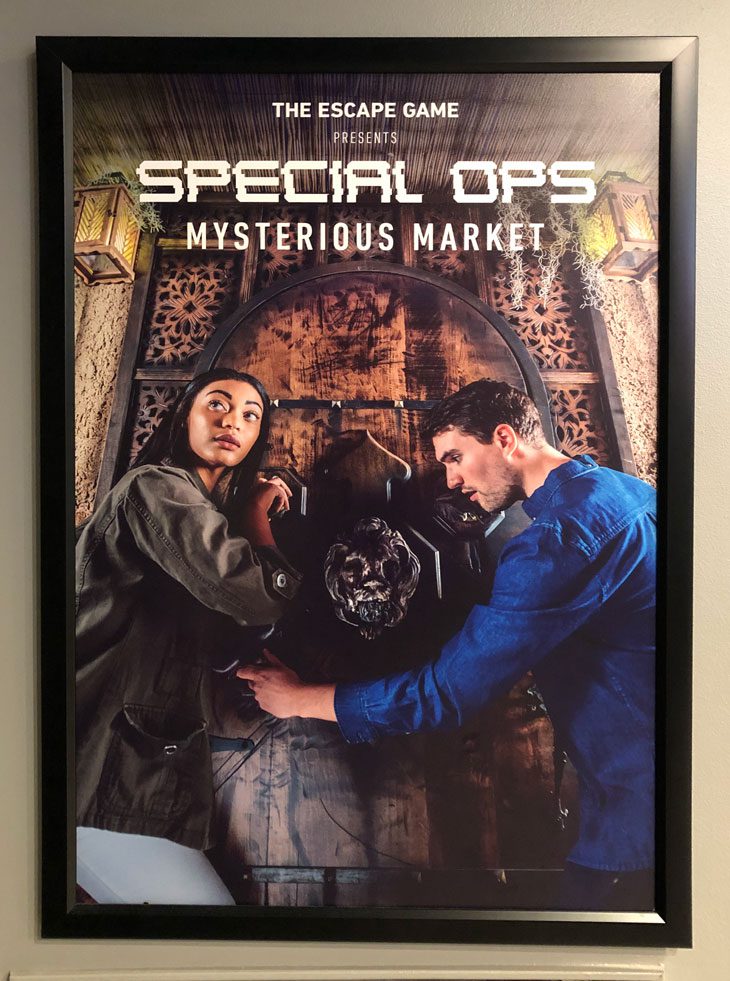 A note for those who are resistant to the idea of using the three free clues they give you: you are only given an hour to complete the game. The time limit really requires that you rid yourself of that inhibition. I'm sure that if you could have another hour or so, you could complete these games without a single clue. With a clock ticking, you need to recognize when you're not making progress any longer. At least one clue we received showed that we had figured the puzzle out but just missed one tiny thing that we might not have noticed for another 5 mins.
Read more posts from Marcus Cathey
Ian Howard
This was my first escape room experience, and I have to admit: I'm hooked! Our spy-themed room was so thoughtfully designed that it felt like being in a movie, and the rush of excitement from solving the diabolically difficult puzzles was addictive. It takes some really talented people to design, build, and run just one of these rooms, but the staff and crew at The Escape Game are more than up to the task. If you've been on the fence about doing an escape room, hop on down: you will absolutely enjoy your time at The Escape Game!
Read more posts from Ian Howard
Jesse Fletcher
I had a blast with this escape room. Special Ops: Mysterious Market was my first escape room experience and it didn't disappoint. It was incredibly thematic and immersive, with an impressive level of detail. I liked the variety of puzzles, and the effective way they combined analog and digital elements. I'm eager to go back and try some of the other themed rooms. All in all, it was an amazing experience that I'd love to do again.
Read more posts from Jesse Fletcher 
Andy Matthews
Upon stepping into Special Ops: Mysterious Market, I knew this was going to be a treat. The walls were festooned with leather bags of all shapes and sizes, leather shoes in a rainbow of colors, and a massive metal bound wooden door. WIth only a bit of guidance our team was set loose, and 55 minutes and 42 seconds later we had completed our mission. After emerging from the room, sweaty and victorious, we couldn't stop talking about our experience.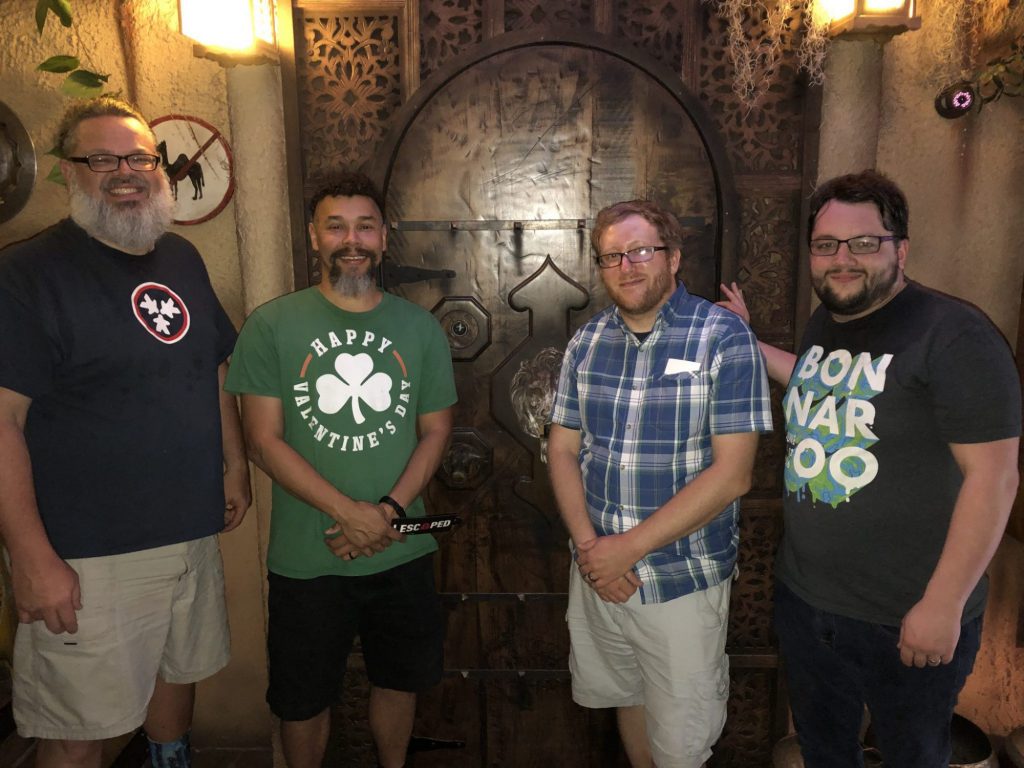 In most rooms, each group gets 3 pre-set clues; these are provided to help you out of real pickles, and can be used at any time. But each group gets a facilitator who is constantly monitoring your performance and will occasionally offer little tips to point you in the right direction. These tips are a big help, especially when you're right on the cusp of a discovery, but just keep missing the mark.
The artistry and care that The Escape Game's design team puts into each room is simply astonishing. Almost every piece is intentionally placed as either part of a puzzle, or part of the misdirection. Everything serves a purpose, which is to move the story along. Clever participants should pick up everything that isn't nailed down, look into every nook and cranny, and move, twist, and turn everything they can see.
The three rooms I'd done previously (The Heist, Prison Break, and Gold Rush) were all excellent group experiences, and now I'm proud to add Special Ops: Mysterious Market to the list.
Read more posts from Andy Matthews
In Closing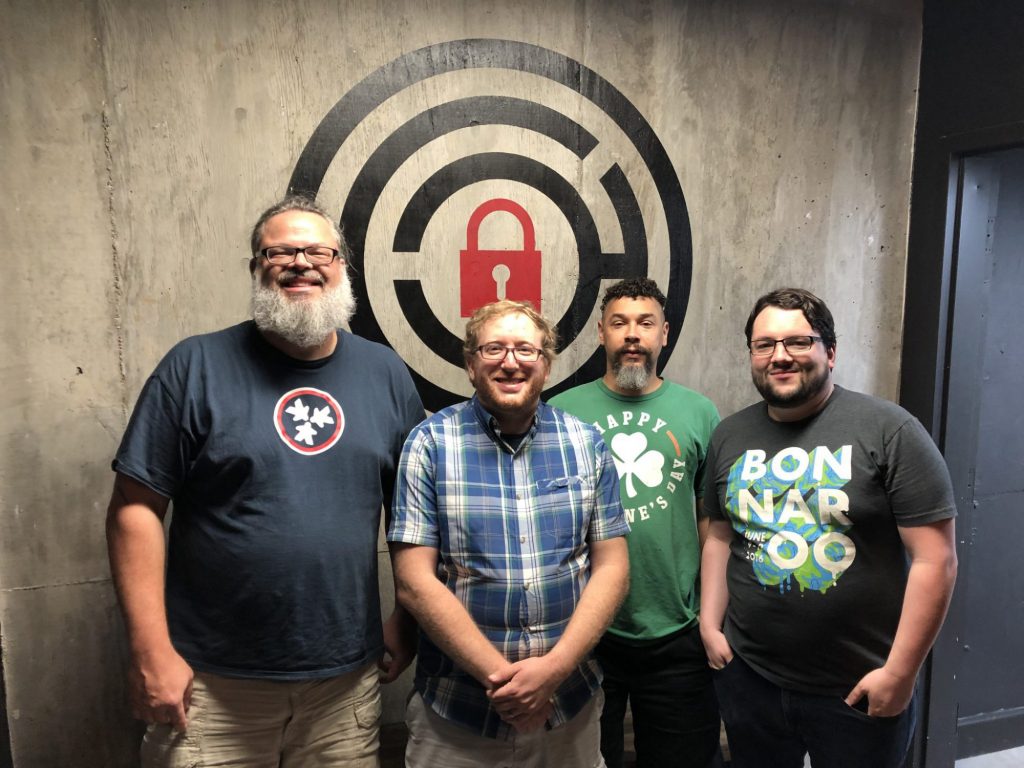 If you ever get a chance to do an escape room take it, you won't regret it. A great night of fun for friends and family alike. They're an excellent activity and a wonderful way to relive your childhood playing at spies or art thieves…or was that just me?
For those of you that like your escape rooms in board game fashion,  The Escape Game has released a brand new board game called Escape From Iron Gate. It's based on one of their most popular rooms, Prison Break, and features amazing artwork, fun head to head gameplay, and lots of great puzzles. Check it out!