In this edition of Industry Spotlight we find out how Panda Game Manufacturing got their start, and get a look inside their factory.
In this edition of Industry Spotlight we ask Brent Kinney, Vice President of Business Development at Panda Game Manufacturing, to tell us how Panda got its start. Take it away Brent!
---
Hey there Brent, could you tell us a little bit about yourself, and how you started working for Panda Mfg?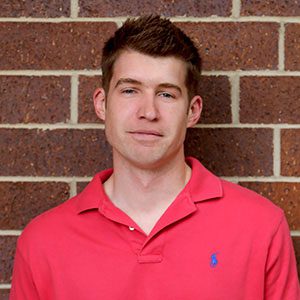 My name is Brent Kinney, I am from Indiana originally but I am currently living in Minneapolis, MN. I am the Vice President of Business Development here at Panda Game Manufacturing. I have been with Panda from close to 4 years now.
I got my start with Panda like a lot of our team members did – I responded to a job posting on BoardGameGeek.com (stay tuned later this year as we will be doing some more hiring). Checking the news on BGG is one of my daily routines and when the Panda Posting went up, I was looking for a change of pace in my career. I went through the interview process and the rest is history!
Are you a gamer? If so what sorts of games have you been playing lately?
I am definitely a gamer! All of the members of our team are, in fact. We all come from many different backgrounds – consulting, art, finance, insurance, theology, etc., but the tie that binds us all is that we are passionate tabletop gamers!
Lately I have been playing a lot of Imperial Settlers by Portal Games – my wife and I have been enjoying playing that one lately (although she usually defeats me pretty handily). I also have really been enjoying Orleans by Tasty Minstrel Games – the bag building mechanic is just so fun – I am looking forward to the expansion for that game!
How long has Panda Mfg been in business, and how did the company get started in game production?
We are about to hit double digits at Panda! We will be celebrating our 10 year Anniversary next year. Our founder, Michael Lee, started the company by making a single game in 2007 and now we produce 100s of titles a year. Michael was a passionate gamer and his father did a lot of business in China. Mike went along on one of these trips and figured that he could put the different talents and processes together to make a game and the idea for Panda was born.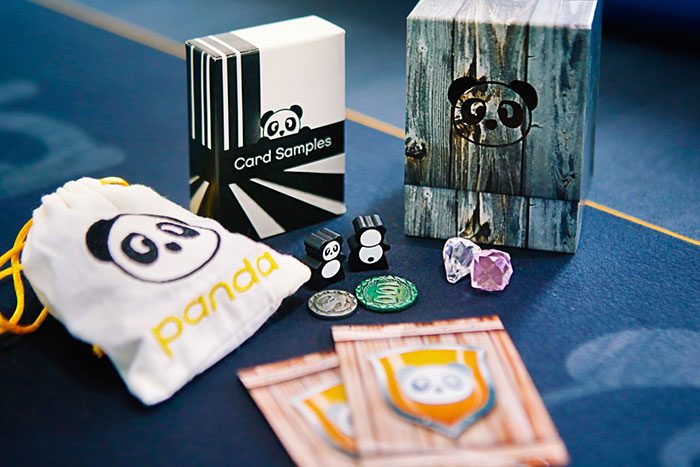 Shortly after he brought on his brother Richard (our COO), and Panda Game Manufacturing began in earnest. Since that first game in 2007 there have been a lot of changes in the company, but one thing has always remained constant – make quality games that we would love playing ourselves.
Does Panda manufacture any other type of goods, or is it just games?
Panda's "bread and butter" is making tabletop games, but we manufacture a few other types of items. We do some plastic collectibles and book printing in addition to the games business, but those are far and few between – making games is what we do the best and the most.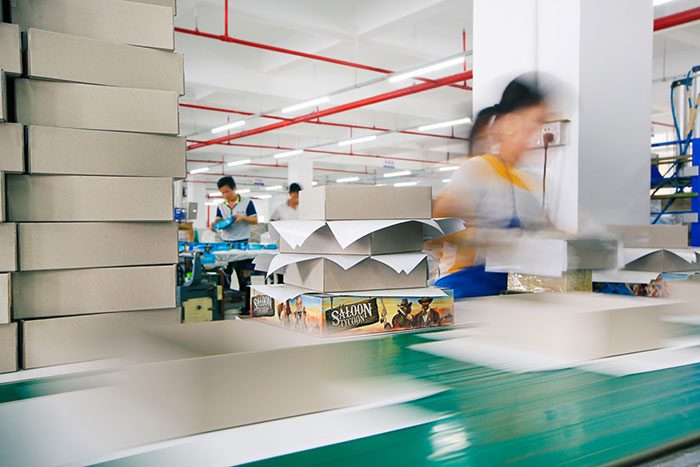 Does Panda manufacture all aspects of a game from start to finish?
Yes. We have our own printing facility in Shenzhen China where we print all of the boxes, cards, punchboards, and anything else that is printed for a board game. We work closely with partner factories for our non-printed components like dice and wooden pieces. These items are made at a few different locations we oversee, and then are sent to our factory for final quality control checks and assembly.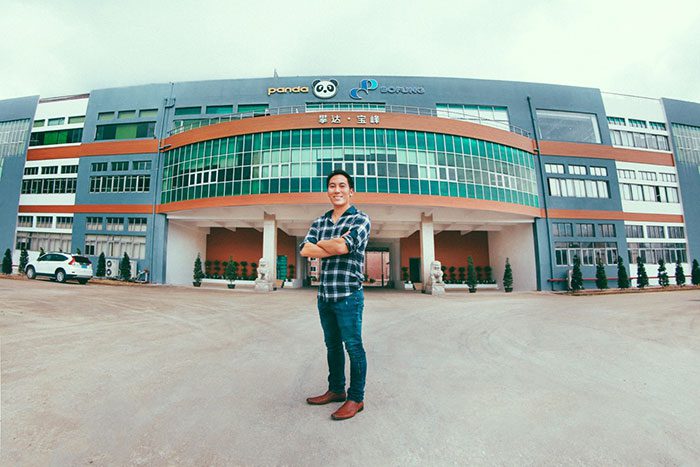 Everything that ends up in the box, Panda takes care of!
---
Thanks for sharing the Panda Game Manufacturing story with us Brent. Be on the lookout for future Industry Spotlight stories, and more from Panda Manufacturing!
---
What do you think about Industry Spotlight – Panda Game Manufacturing? Give us your opinions in the comments below!