Meeple Mountain needs your help! We're looking for passionate RPG gamers to join our team and help us to refine our voice. Join the Meeple Mountain Adventuring Party today!
Greetings Roleplayers!
In 2019 Meeple Mountain published more role-playing game content than we ever have before. We even devoted an entire week in June to RPG articles! But that's not enough. In 2020, we want to really expand our RPG coverage to include more reviews and articles. In order to do that we need a passionate team of RPG content contributors. If you love RPGs then we want to talk to you about writing for Meeple Mountain!
We want to hear from people with interesting stories and perspectives, especially from groups whose voices might not be heard as frequently. We welcome readers from all social, ethnic, and economic backgrounds. Our goal is to expand Meeple Mountain's presence in the gaming industry, but more importantly we want to speak with authenticity and integrity
To that end our call for contributors has three stated goals:
1. Expand our RPG coverage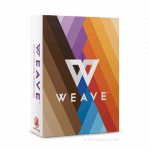 First and foremost we are looking for content contributors who are passionate about RPGs of all kinds. Dungeons & Dragons has risen to heights not seen in 40 years and deserves the appropriate coverage, but there are so many more great RPGs out there! Whether it's traditional crunchy numbers and dice roleplaying or more modern free-form shared storytelling we want to cover as much of it as we can.
2. We want to cover underrepresented, but important, topics in RPG gaming.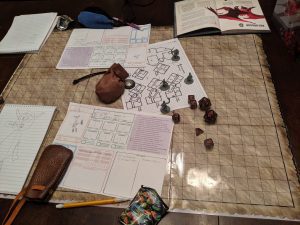 While the majority of our content is game reviews, those pieces don't generate as much traffic as our Top Six lists, articles, or opinion pieces. Why is that?
We think it's because there's more to RPGs than the rulebooks. You might not care about our Fiasco review, but you probably do care about writing your own RPG campaign. Our articles about building up community get consistent traffic because that topic resonates with people. There are also plenty of social and mental health issues that affect each of us in different ways, and we'd love to explore them with you.
3. We need players!
This seems obvious, but we all know how life and schedules get in the way of RPG sessions. We'd like to start a Meeple Mountain RPG group to play through the review copies of new and early access games that we receive (Yes, we get those!). This would most likely be online using video chat and virtual tabletops which might lead to a regular livestream game down the road if there's interest. Before we can even discuss that, however, we need to have a solid review team first.
Join the Meeple Mountain Adventuring Party!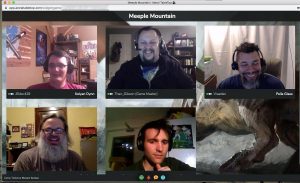 Maybe you're not a reviewer? Do you write RPG-related short stories or poems, want to work with us on a webcomic, film/produce videos, or write songs about the adventurers that have perished in Undermountain? Then you're the one for us!
If you're interested in joining the Meeple Mountain RPG team, please send us an email (at the link below)and include the following:
A short bio of yourself
One or more writing samples

Please include RPG-related writing samples reflective of the kind of work you're interested in contributing to Meeple Mountain.

Why you want to write about RPGs
The sorts of things you'd be interested in covering