Gen Con 2016 is right around the corner. Let's take a look at the Top Six games that we're most excited for!
Ah, it's that time of year again. Christmas comes a little early for gamers. That's right, it's time for Gen Con. That special once a year convention where 70,000 gamers, publishers, designers, and journalists from all over the world come together for "the best four days in gaming" is right around the corner!
This is my first year attending the show, so i'm not completely sure what to expect yet. I am planning on trying out as many new games as possible, though. I plan to talk some more about some of my experiences and new games once I return. For now, though, let's take a look at the top six games that i'm looking forward to try while at Gen Con!
Ice Cool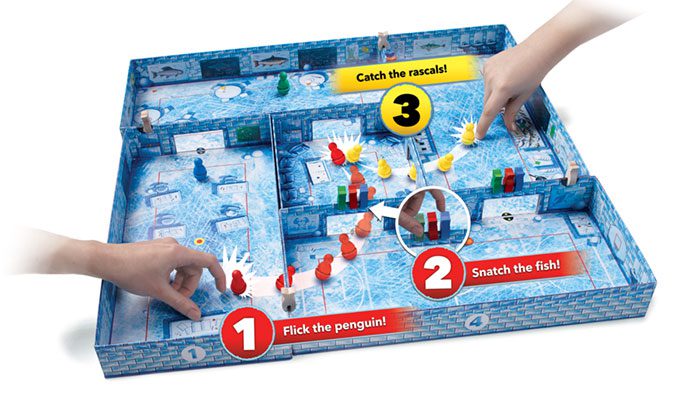 Ice Cool is a quirky little dexterity game in which each player flicks a penguin around the school trying to collect fish without being caught by the hall monitor. There are two things that really make this game feel unique. The first is the box in a box board construction. Both the lid and top are used as the play area in addition to three other box pieces! The second is the use of the "weeble wobble" weighted penguins that you flick through doors and over walls. I love simple dexterity games and after watching a few videos, this one looks like it is right up my alley!
Seafall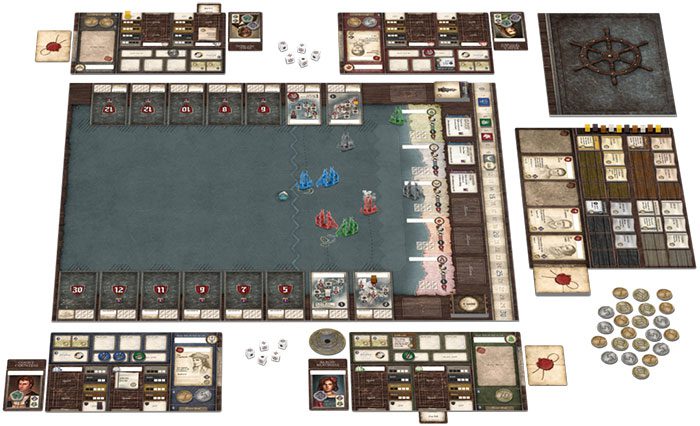 If you consider yourself a part of the board game hobby, you've probably heard of a little game called Pandemic Legacy. This game took the industry by storm over the past year and a half. Rob Daviau has done an excellent job of bringing something new to board games by introducing these legacy mechanics into his games. If you are unfamiliar, both Risk Legacy and Pandemic Legacy offered a campaign for a group to play through that made their game completely unique to everyone else. Seafall is Daviau's first original IP to build upon the Legacy concept. It is a competitive game (unlike Pandemic) and has been described as "Indiana Jones in the Age of Sail." I've been following this one for years now and so i'm excited to finally give it a try!
Ticket to Ride: Rails and Sails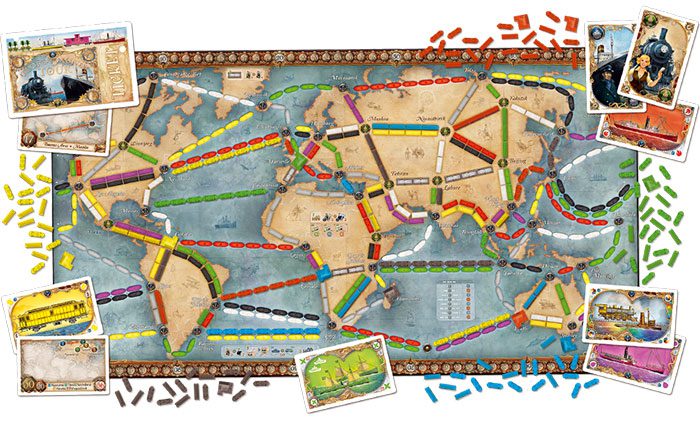 Ticket to Ride is simply a classic. Along with Settlers of Catan and Carcassone, Ticket is often one of the first modern board games that gets people sucked into the hobby. Over the years there have been many new maps to keep the game fresh, but little has really changed when it comes to the core gameplay. This edition brings the addition of boats alongside the classic trains. I'm hopping that Rails and Sails will mix things up just enough to still keep the feel of Ticket to Ride while introducing enough to make it feel new again.
Board Game Geek – Ticket to Ride: Rails and Sails
World Championship Russian Roulette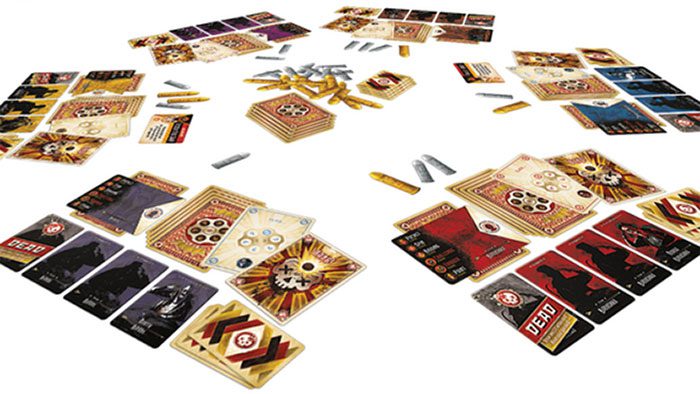 World Championship Russian Roulette is a follow up to Tuesday Knight Game's massively successful 2013 release, Two Rooms and a Boom. World Championship Russian Roulette is a design by Anthony Burch that pits up to six teams together in a real time press-your-luck bluffing game where everyone tries to be the last man standing by not getting that unlucky bullet. Though it may sound like it has a lot of randomness to it, the game uses bluffing and action cards to keep a good balance of luck and skill. I really enjoy everything Tuesday Knight Games produces and I'm confident that this one will not disappoint! I've already Kickstarted this one and so i'm looking forward to finally giving it a try at the Con!
Board Game Geek – World Championship Russian Roulette
Codenames Pictures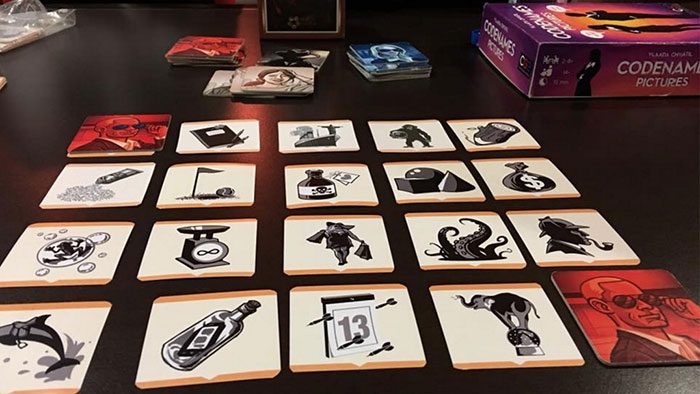 With Codenames winning the prestigious Spiel Des Jahres (Germany's "Game of the Year",) you know this one is going to be big. Honestly, there's not really a huge difference in terms of the rules when compared to basic Codenames, but i'm curious to see if it feels different. For those who aren't familiar, Codenames plays out with two teams each trying to figure out which words belong to them. One person gives a clue and a number of related words and the rest of the team has to guess them without messing up. It's pretty simple! Codenames Pictures seems to be the same but with pictures instead of words. I'm excited to feel the difference for myself!
Board Game Geek – Codenames: Pictures
Junk Art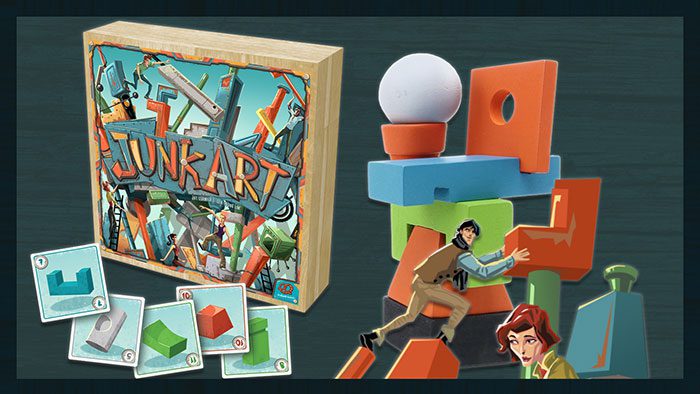 I'll cap this off the same way I opened it, with a dexterity game. I sure am a sucker for them.
Junk Art is 2-6 player dexterity game in which each player is working to stack oddly shaped pieces on top of each other in intricate ways to score points. The game actually has 12 different game modes that give it some variety, but overall it looks like a lot of fun. I loved Pretzel Game's first release, Flick'em Up, and I know i'll enjoy this one just as much if not more. The sheer production value alone could make me fall in love with these games!
What about you?!
There you have it. That is my top six most anticipated games of Gen Con 2016! I'd love to hear what your most anticipated games from the Con are this year, so make sure to leave a comment with some of your selections. If you will also be at Gen Con this year, make sure to find me! I'd love to get some games in with you all!
While you're thinking about Gen Con, check out Part 1 and Part 2 of my Gen Con Journal.