Wander the stacks of the legendary library in Candlekeep Mysteries, a new diverse anthology of adventures for Dungeons & Dragons.
What adventures can a book take you on? That question now takes on a more literal meaning with Candlekeep Mysteries, the latest release from the team over at Dungeons & Dragons. An anthology of standalone adventures, Candlekeep Mysteries focuses on rare and unique books found in the great library of Candlekeep; every one leading those who discover them down a path of mystery. Each of these adventures is written by a notable writer or DM in the D&D community and brings freshness to the variety of adventures that can occur in D&D.
The Great Library of Candlekeep
Candlekeep is the legendary library fortress in the Forgotten Realms where many adventurers go to learn answers and hidden lore while on their quests. Situated on a peninsula overlooking the sea, Candlekeep is one part Mt. Saint-Michel and one part Hogwarts. The castle has a
 small town within its walls and there are secret passages and doorways to other worlds throughout. Entry into Candlekeep is heavily restricted – the admission cost is a written work that the library does not already possess. Once inside, you are assigned a guide from one of the scholars who permanently work here, The
 Avowed. The first chapter of this book details Candlekeep and some of the notables who live and work here (there is also an amazing poster map included at the back of the book) should you want to use it but these adventures can be used in many different ways in your home game.
Adventures and Mysteries
There are 17 adventures in total in Candlekeep Mysteries. Each one is designed for 4-6 players of a particular level (1-16) and are all relatively short. You should be able to complete most of these in just a few game sessions at most. The premise of each adventure is that it starts with a book (for which the adventure is named) and that book leads to an intriguing mystery that needs to be solved. The default assumption is that your adventuring party finds these books while visiting Candlekeep but many of these could be found anywhere; meaning that you could easily mix these into an ongoing campaign for a short change of pace.
Each adventure has its own tone. Some of them are standard high fantasy adventures that end in a dungeon/location exploration with a big fight at the end but others twist that concept. Some are fairy tales where you are transported to another realm, some are murder mysteries, some are "bottle adventures" where the adventurers end up stuck in one place and must figure out how to escape. One very welcome theme about some of these adventures is that while they are still D&D adventures there is a cultural tone shift away from the western European setting that D&D was founded on. Daniel Kwan, Taymoor Rehman, and Jennifer Kretchmer each bring influences from the mythologies of other cultures and build enticing adventures around them.
Every adventure is of quality design and worth playing through, but a few highlights are noted here:
The Joy of Extra Dimensional Spaces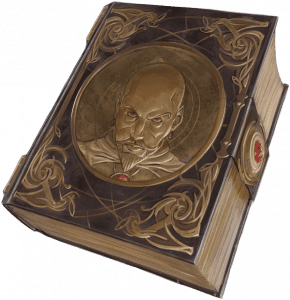 by Michael Polkinghorn 
This is a fun adventure in which the adventurers discover an extradimensional space inside of a book and must explore it to solve the puzzle of how to escape. If you are familiar with classic D&D magic spells, this adventure turns a permanent Mordenkainen's Magnificent Mansion into a "dungeon" to explore. The Mansion is a wizard's home that has been left unattended and there are all of the usual creatures and puzzles that one might expect with a place like this.
The Price of Beauty

 by Mark Hulmes
This adventure feels like a fable mixed with a procedural crime/spy drama. The Price of Beauty is a "self-help" book that contains daily affirmations and even has a mirror on the front so you can say those to yourself. However, that mirror can also lead the reader to a secluded temple that functions as a spa for improving one's self. Tracking the disappearance of the previous reader to this temple, the adventurers might go undercover as guests to learn the dark secret of this restorative retreat where people learn the true price of beauty.
Sarah of Yellowcrest Manor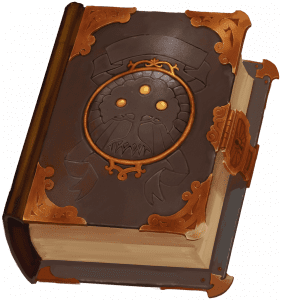 by Derek Ruiz 
This somber murder mystery adventure begins when the adventurers discover the diary of a servant girl and must learn the horrible truth of what happened to her and the family she worked for. Along this heartbreaking search for justice, the adventurers encounter people that have been impacted by the horrible act that took place and it was intriguing to see such an array of trauma from grief, to vengeance, to dread, and even hardened denial. The denouement has a weight of mixed victory; justice is served but it is bittersweet.
A few other quick notables are:
Kandlekeep Dekonstruction by Amy Vorpahl – a short adventure in which a gnome learns the secret to launching one of Candlekeep's towers into space!
Lore of Lurue by Kelly Lynne D'Angelo – the adventurers are pulled into a demiplane inside of a book where the story unfolds again. This one has a fairy tale combined with Myst feel to it.
Shemshine's Bedtime Rhyme by Ari Levitch – A mechanical pop-up book plays the tune that will bring a malevolent spirit back to the world. The tune is a curse that causes people to hum and sing it constantly and anyone who hears it has it stuck in their head as well. The adventurers hear it and are locked in a cellar to prevent it from spreading!
Final Thoughts on Kitbashing and Modularity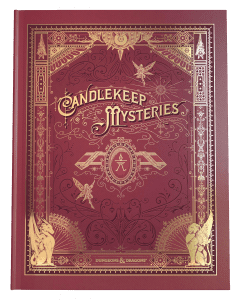 As I mentioned in a previous article, Worldbuilding: Kitbash Your RPG Setting, you can take any published material and make it your own in an RPG. Sometimes it takes a bit of work, sometimes it's plug-and-play. Candlekeep Mysteries is designed to be more of the latter. Everyone of these adventures can easily be adapted to your own home campaign with minimal work. A few place name changes and some thought about where that would actually sit in your world and you should be good to go. Additionally, some of the NPCs, monsters, magic items, and settings can just be borrowed and used in your own unique way.
This anthology is perfect for those game nights where the DM has had a rough week and wasn't able to prepare properly. I recommend you pick this up (grab that beautiful alternate cover from your local game shop!) and give a few of these a run as one-shots and then keep it around any time you need to spontaneously have an adventure ready to go.
Candlekeep Mysteries is now available at your local game store and digitally available at D&D Beyond.