Runaway Hit "Lanterns: The Harvest Festival" Gets First Expansion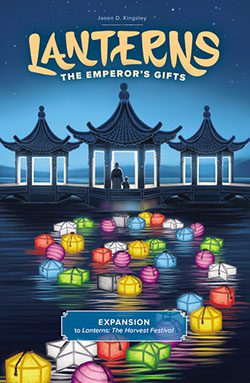 Lanterns: The Harvest Festival will be getting its first expansion, titled "Lanterns: The Emperor's Gifts". The expansion is scheduled to land in stores January 2017 and have an MSRP of $20.
Lanterns: The Emperor's Gifts gives players additional scoring options by allowing the construction of pavilions on tiles you place. By making color matches against a pavilion player's will earn a gift from the Emperor which can be redeemed at points in the game for additional bonuses. Here's the full story:
San Diego, CA (August 11th, 2016) — Renegade Game Studios™, the premier publisher of original games and partner Foxtrot Games, are proud to announce that the first expansion for the smash hit game, Lanterns: The Harvest Festival will be released in January 2017.

The emperor has declared that pavilions shall be constructed among the lanterns floating on the lake for this year's festival. Place pavilions to earn gifts from the emperor, and redeem those gifts for powerful actions to make this the best harvest festival yet!

In this expansion, designed by Jason D. Kingsley, players have a small supply of pavilions. When you place a tile, you may choose to build a pavilion on that tile. When you make a color match on a pavilion, you earn a gift from the emperor, a new currency that can be redeemed on new actions defined by emperor cards.

Each game, two Emperor cards are revealed from a small deck. Each turn, each player can redeem two gifts to activate one card and perform the special action associated with it: make an extra dedication at the end of your turn, convert favor tokens into victory points, etc. These actions increase the variety and the puzzliness of the base game.

"We have been blown away by the positive reception for Lanterns: The Harvest Festival. We know that there are a lot of players out there who were introduced to modern board games with Lanterns. They're now ready for a few more interesting choices and new paths to victory in the game. " says Renegade President Scott Gaeta. "The Emperor's Gifts adds these new options to the game without taking away from the elegant simplicity of the original game."

Look for Lanterns: The Emperor's Gifts to hit stores in January 2017 with an MSRP of $20. Lanterns: The Harvest Festival is required to play. Each game takes about 30 minutes to play and is for 2-4 players ages 8+.
---
Kickstarter Alert: Herbaceous Smashes Target Goal; Funds to 225% In Day One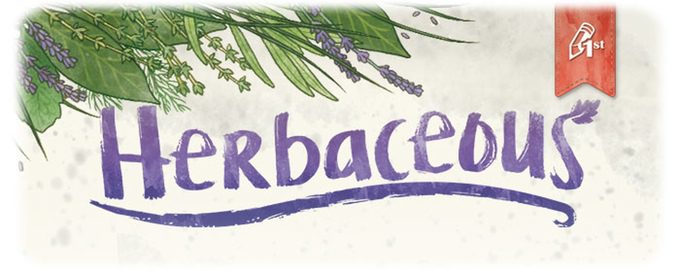 The highly anticipated Herbaceous card game from Steve Finn, Beth Sobel, and Eduardo Baraf launched yesterday on Kickstarter. Funded within 3 hours, it went on to rake in over $15,000 in the first day, reaching all of the team's initial stretch goals. Check out our review of Herbaceous to see why we think you should back it.
---
Iello Announces "Monster Pack" Mini Expansions for King of Tokyo / King of New York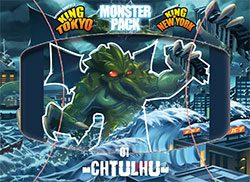 Iello will be releasing a new line of "King of" mini monster packs for their monster hit games King of Tokyo and King of New York. Each pack will contain a new monster, and corresponding evolution card. The first release will be Cthulhu themed, and will include new building tiles, and madness tokens. Note that Iello is aware of the misspelling on the demo packaging.
Ph'nglui mglw'nafh Cthulhu R'lyeh wgah'nagl fhtagn
Which translates to "In his cardboard box, in your closet, Cthulhu waits to be picked" or something like that. 😀
---
Citadels "Classic" Mixes a Little Old With a Little New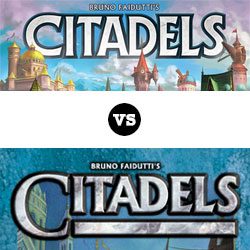 In a surprise announcement, Asmodee announced a new printing of the original version of Citadel in conjunction with the new, updated version. (If you missed the announcement of the updated version, you can check that out here.) The "Classic" version will bring back all of the original art and components from original printing and will be promoted as a "affordable and uniquely transportable version of the game". While not unheard of, it is still quite surprising to see both versions of this game coming to the market at the same time. It will be interesting to see how sales stack up between the two versions.
Asmodee is proud to announce Citadels Classic, the original city-building card game from Bruno Faidutti newly rereleased under the Windrider name. Preserved in its original form first published by Fantasy Flight Games in 2002, fans will find the same fantastic art from Jean-Louis Mourier and beloved gameplay that inspired the revised edition of the new and expanded Citadels.

In Citadels Classic, the same inspired and simple gameplay remains, with players attempting to build a fantastical medieval city by constructing different districts. Each round, starting with whoever holds the crown, players will pass around a hand of characters equal to one plus the number of players, secretly choosing one character to employ, taking advantage of their special ability. Among the eight characters you might find, each boasts a different special ability: the Thief can steal all the gold from another player, the King grants gold for each Noble district you have constructed and receives the crown for the next round, and the Architect allows a player to build several districts that turn.
---
Carcassonne: Amazonas Brings the Ever Growing City of Carcassonne to a Whole New World
Z-Man Games released their Spiel '16 preview list this week which includes a slew of new games to look forward to. One of the stand out games is a new edition of Carcassonne. At this point, I'm not sure if anyone is surprised by the announcement of a new version of Carcassonne. Don't get me wrong though, it's one of my favorite games so I'm not complaining!
Amazonas is a new standalone game in the Carcassonne universe. Explore the Amazon to discover the many animals that live there. Visit villages and walk along the many tributaries of the Amazon River. And this time, victory will require more than clever tile and meeple placements: you'll need to stay ahead of the competition on the river itself.