Board Game Artist - Ben Drummond
Check out our review of Snakesss and see all the reasons why this game should slither into your collection!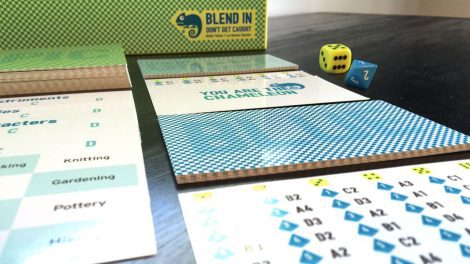 There are lots of social deduction games on the market, so what does The Chameleon have that others don't? Smarts, sexiness, and streamlined gameplay...
Subscribe to Meeple Mountain!
Resources for Board Gamers
Board Game Gift Guide 2022 – 41+ of the best board game gifts

If you're hunting for the best board game gifts for the 2022 Holiday Season, then look no further! This list has wallet-sized and wallet-friendly games; games for the first timer and for friends who have been playing for years. From lightweight games you can play in minutes to multi-hour games your gamer will love. Read more…