Board game subscription boxes can be a great way to discover new games. Read our review of UnboxBoardom to see if it delivers the goods.
Today we're going to be reviewing UnboxBoardom, a subscription box service that promises to deliver the "hottest, brand-new board games delivered right to your door to keep". In case this is a new concept to you, subscription box services charge you a monthly fee and in turn you receive hand-picked merchandise; often times based on criteria you provide at the time you sign up. These services range from board games, to beer, snacks to shaving gear, and usually cost anywhere from $10 to $50 a month.
A Whole New World (of board gaming)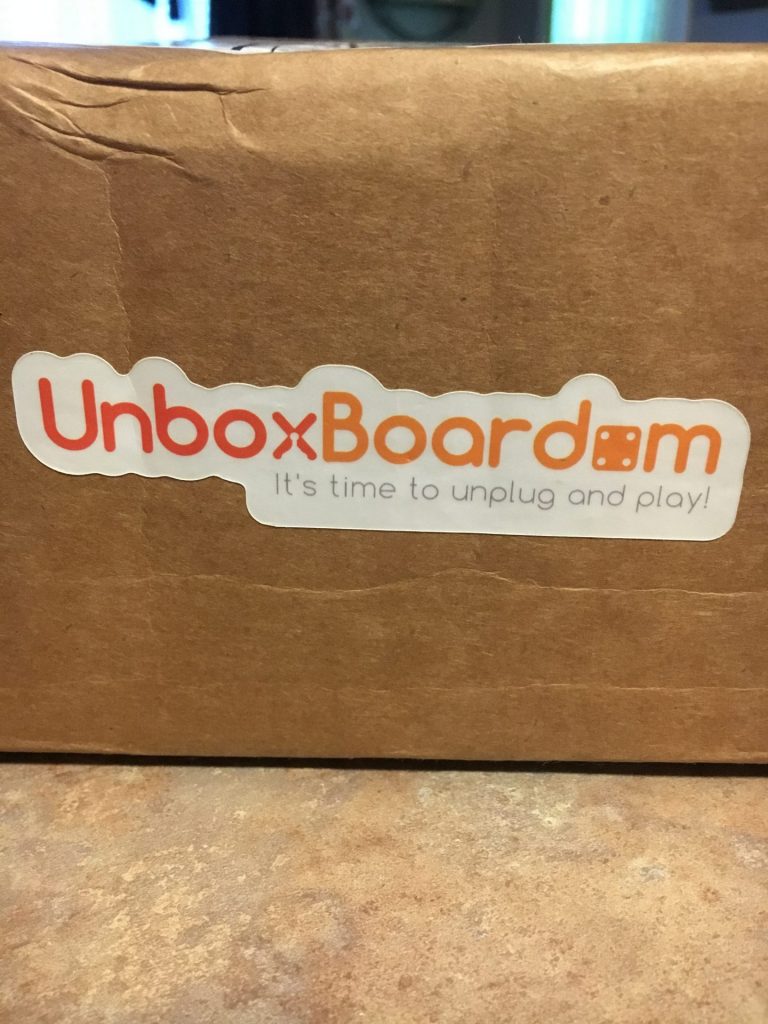 As a newbie to the "box a month club" style of subscriptions, I was unsure what to expect when I was approached about reviewing UnboxBoardom's new board game service. It was a treat to experience and I want to take a few minutes to discuss some of the highlights and key features that I really appreciated as great new games were conveniently brought right to my doorstep.
Your Choice Matters
Something that always concerned me about subscription systems is the idea that you had no voice in the process.  Sure I want to experience new food from other countries, but what is to stop you from just throwing in the cheapest junk you can find, and who knows if I will enjoy it?  Thankfully UnboxBoardom gives you, the subscriber, several options of what you wish to receive. I received an email that game me three options of a game to choose with a really nice and concise description of each along with key factors about each for me to consider before selecting.  I was able to feel confident that I had a say in what I was receiving and knew I would enjoy my pick.
Communication is Key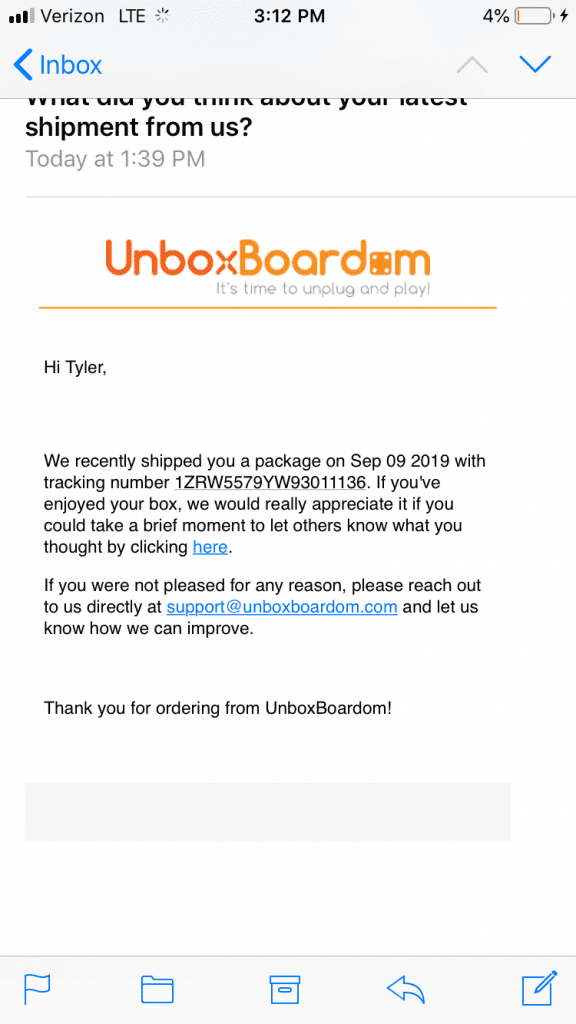 Connecting and communicating with consumers can be a big hurdle to overcome for some companies, but UnboxBoardom really excels here. Along with being very communicative about where my box was in the shipping process and when I could expect it, UnboxBoardom also sent out a very engaging survey for me to review.  It feels as though UnboxBoardom wants to connect with you as a consumer and really improve themselves to enhance your experience. Top marks in my book!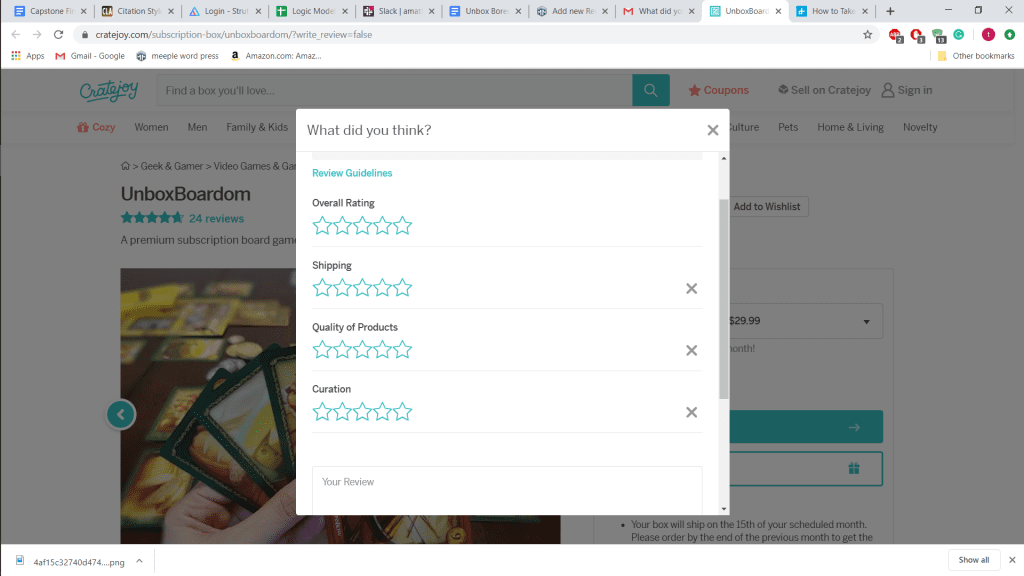 You've Got Mail
Here are some shots of the final product.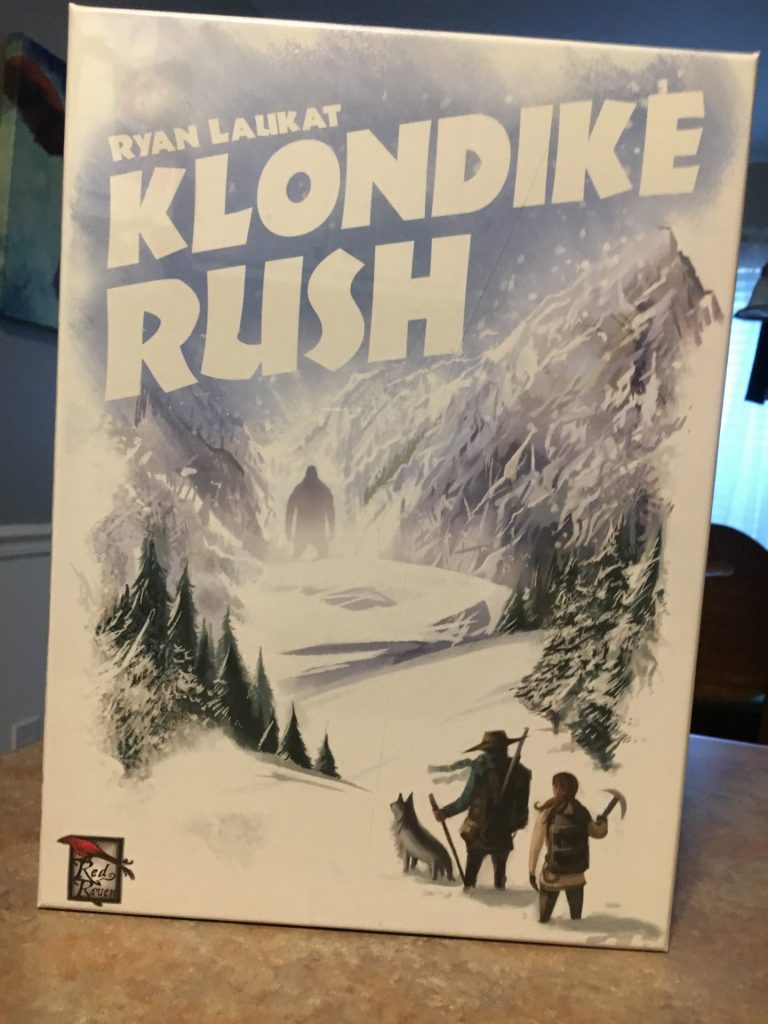 The game arrived in pristine condition with bubble wrap and note from the CEO thanking me for being part of the community. The title was actually a title that had slipped past my radar (sorry Red Raven Games!)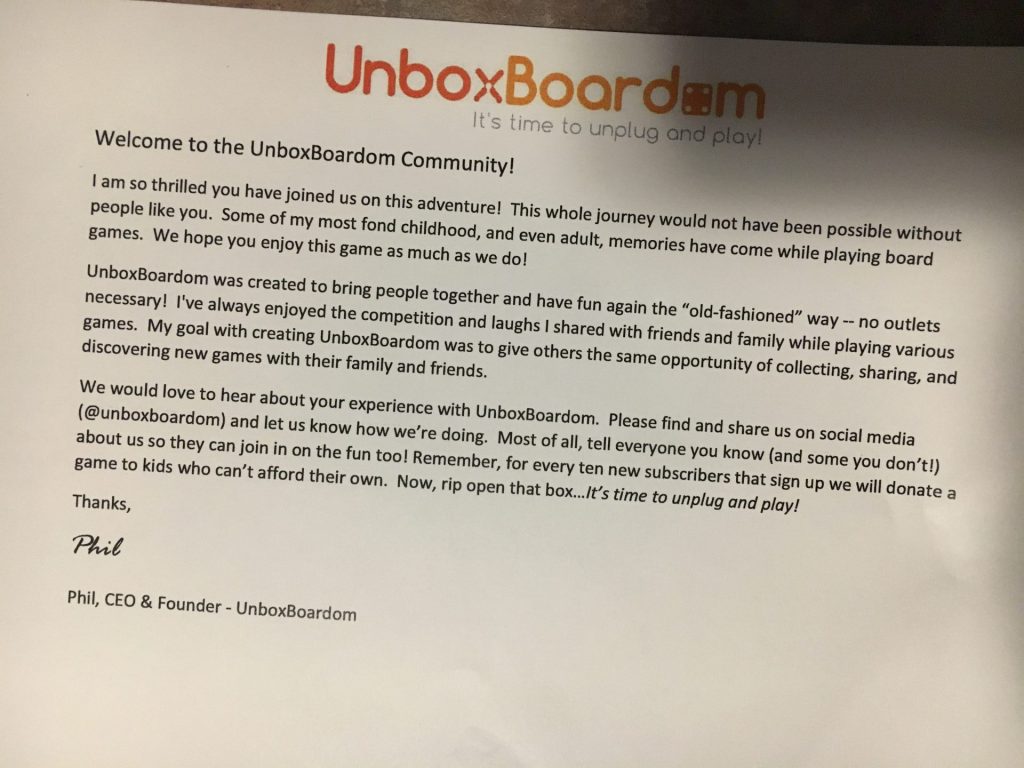 There was a bit of a difference in what I was anticipating from what I received. I was expecting perhaps stickers, swag or fun add ons to the box and found none of that; a difference in expectations versus reality.
It's worth noting that UnboxBoardom offers 3 different plans: monthly, bi-monthly, and quarterly, at $29.99, $30.99, and $31.99 respectively. This price point is reasonable but I didn't feel like I was getting a "bargain" from UnboxBoardom. I was expecting to be dazzled with games that were great deals but I noted instead that, while not overpriced, I could find any of the listed games cheaper online (including shipping) with a bit of leg work. My expectations were simply different than reality here.
I believe UnboxBoardom is an amazing, friendly service and an awesome gift idea or a great way to start building a collection. It is not however an excellent option if you are looking to fill random holes in your collection while saving some cash. All in all, the whole process was very smooth and I felt engaged and involved throughout; which made receiving my game a pleasant surprise when I returned home one evening. If you are looking for a new way to discover games you might not know about, or want to give a great gift to a board game lover in your life (even yourself!) UnboxBoardom is sure to impress!
Genre: Subscription Service
Pros: Communicative, Customisable
Cons:  N/A
Rating: 8/10  a pleasant and engaging experience