Go Cuckoo Contest Winners
Thanks to everyone who entered our Go Cuckoo contest. We had loads of fun seeing all of your photo submissions. Now let's move on to the winners. Remember that we had two contests.
The randomly chosen winner of the Gleam contest is Tanya B of Warrington, PA. Tanya, be on the lookout for an email from Meeple Mountain and congratulations!
The photo contest was much harder as we had some awesome submissions. But to make it fair we also randomly selected a winner from all of our amazing entries. That winner is @Eden73 with the following HABA USA trifect shot! Congratulations @Eden73!
@meeplemountain @HABA_usa #GoCuckooContest pic.twitter.com/sqrbhcmaGX

— Eden73 (@Eden73) August 30, 2016
---
Fantasy Flight / Games Workshop Ending Partnership
This just announced, Fantasy Flight and Games Workshop will be ending their 8 year partnership. In 2008 Fantasty Flight began producing mass market games set in the Games Workshop universe. Titles such as Chaos in the Old World and Forbidden Stars have been bit hits for both companies.
Games Workshop has been a fantastic partner for the past eight years, and we're thrilled that we had the opportunity to work together and bring so many new and exciting games into the world. As much as we have enjoyed creating these games, our current licensing term is coming to an end.
and
All upcoming products for Games Workshop-licensed games have already been announced and will be released in upcoming months. All Games Workshop-licensed product lines will leave the Fantasy Flight Games catalog on February 28th, 2017.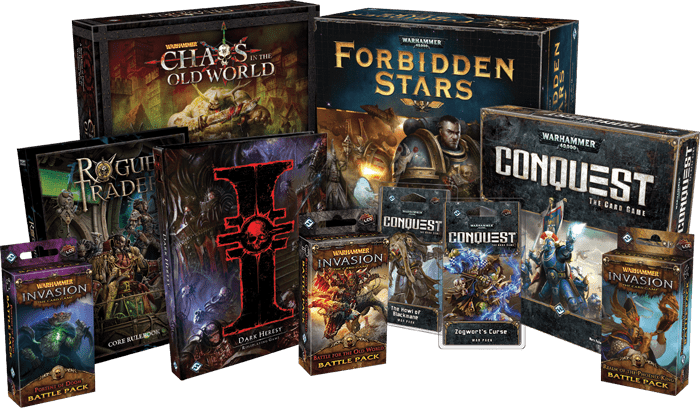 Check out the press release for the full roster of games which will no longer be sold via Fantasy Flight Games.
---
Sushi Go! Hits iOS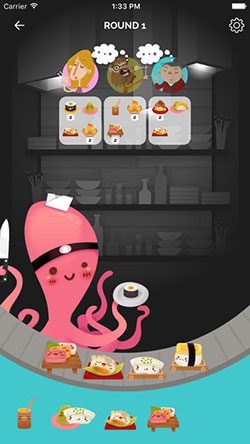 Our perennial favorite card drafting game Sushi Go! finally sees a release to iOS. The delightfully fun game of picking and passing sushi has been a hit with gamers since it's release.
Official Sushi Go! game with original artwork
New adorable animations, opponent and chef characters
Universal app – play on your iPhone and iPad
Play locally against AI characters
Play online against Game Center friends
25+ Achievements to test your mettle
In Sushi Go! the goal is to grab the best combination of sushi dishes as they whiz by. Score points for making the most maki rolls or for collecting a full set of sashimi. Dip your favorite nigiri in wasabi to triple its value. But be sure to leave room for dessert or else you'll eat into your score! Gather the most points and consider yourself the sushi master!
Now that Sushi Go is finally seeing the light in iOS digital form, can an Android release be too far behind?
---
Mombasa wins the Deutscher SpielePreis 2016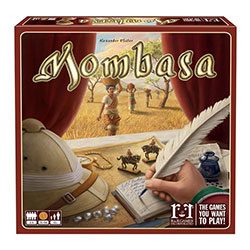 Lately it seems that Alexander Pfister can do no wrong. Coming off back to back Kennerspiel des Jahres for Broom Service and Isle of Skye, Alexander has knocked it out of the park with Mombasa a favorite of heavy gamers everywhere.
Mombasa was in tough company, going up against other games such as Codenames, Pandemic: Legacy, Karuba, Imohotep and his very own Isle of Skye. Mombasa emerged from the scrum as the victor, taking the Deutscher SpielePreis.
Past winners have included The Voyages of Marco Polo, Terra Mystica, and 7 Wonders.
---
Penny Arcade Thornwatch Kickstarter
Those of you that have been fans of that elder statesman of web comics Penny Arcade will be familiar with The Thornwatch. Players take on the role of the Thornwatch: sworn guardians within the dangerous, world-spanning magical forest known as the Eyrewood. This long running series from Mike Krahulik and Jerry Holkins is brought to life by Mike Selinker, Chad Brown, and Rodney Thompson.